How health plans can get ahead of digital health trends in 2023
The COVID-19 pandemic motivated every healthcare stakeholder to invest in and engage with new technology very quickly. The value of digital health became clear once a decade's worth of barriers were removed. Now, health plans and members are learning where it makes most sense to leverage digital health tools. Here's how your health plan can take advantage of digital health trends in 2023.
State of digital health market: Three key opportunities
Based on conversations we've had with health plan leaders in the past year, there are three areas payers are focusing on in 2023.
1. Driving integrated member support
Roughly 1 in 4 interactions on the Wellframe app are members asking generic benefits questions. Giving members better access to the benefits information they need can help them make more informed healthcare decisions. A Member Resource Center is a digital library that can make it easier for health plan members to find health and benefits information that is accurate and relevant to their needs. These resources can also inform conversations members have with customer service representatives and their clinicians
2. Breaking down internal communication silos
It can be difficult to bridge communication gaps between clinicians and non-clinical staff. The right digital platform can improve staff capacity by facilitating conversations and data-sharing to provide a cohesive member experience—without taking ownership away from your health plan. To help break down communication and data silos, Wellframe's health plan partners recommend choosing internal champions to encourage widespread digital adoption.
3. Member marketing and engagement
To improve member engagement and outcomes, health plans have to focus on how to encourage members to take concrete actions that support their health. That means delivering the right information and educational materials to members via multiple communication channels and through multiple touch points. This is a best practice from other consumer industries, and can help improve members' health literacy while improving outcomes.
"Without giving members clear calls-to-action in a multi-touch approach, while serving them with information along the way, you'll see your conversion much lower," recommends Nathan Adams, CEO of Linkwell Health. "That ultimately leads to lower ROI, but lower health outcomes and lower utilization of plan benefits."
How can plans compete with new market entrants?
"Be hyper-focused on providing value to your member," recommends Jacob Sattelmair, Co-Founder, Executive Vice President, and General Manager of Wellframe. "We see plans asking, 'How can I provide convenience and access for my members in ways that take advantage of my strengths and also protects against areas where I might not have the strengths of another plan?'"
In the past few years, there has been no shortage of health and wellness startups making headlines for "disrupting" the healthcare industry. It seems like every company wants a piece of the healthcare pie, creating more fragmentation within the healthcare industry. But many new market entrants don't understand the complexities of the healthcare industry—or understand the implications of getting it wrong.
Health plans do have structural advantages, especially when it comes to managing risk. Payers have the knowledge and experience to orchestrate resources around members. The more value members receive, the more willing they are to engage with your health plan.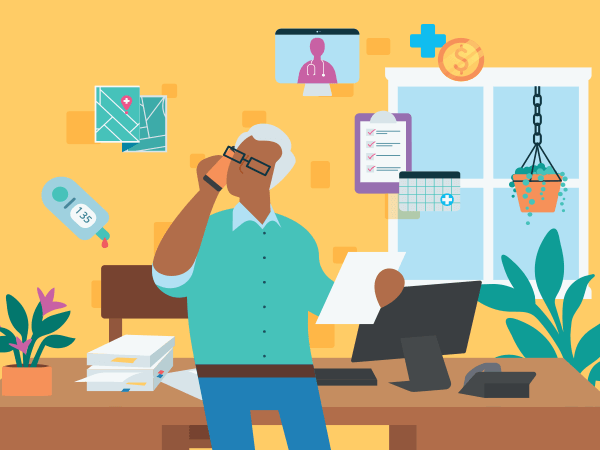 Where should health plans focus next?
"These digital entrants all want a piece of the healthcare pie," says Annalisa Cooper, Senior Vice President at Wellframe. "Why are these digital companies succeeding with your employer groups? And is it chipping away at your ownership of the member experience?"
Optimizing care management is a great way to improve outcomes for high-risk members. But focusing on care management alone may not be enough to deliver a competitive member experience—health plans need to build an integrated, comprehensive approach to addressing members' needs. Focus on showing members "what's in it for them" when you're their health insurance provider.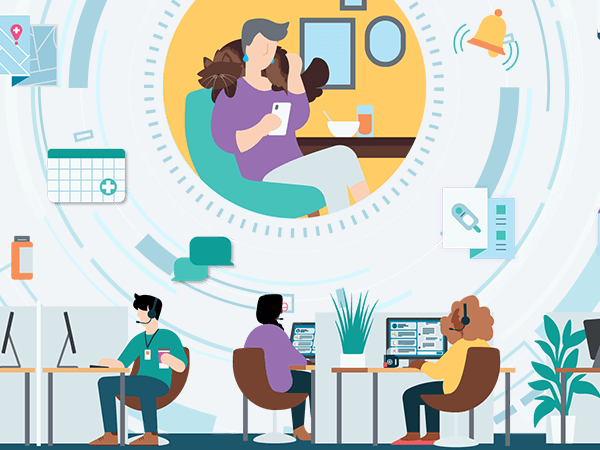 ---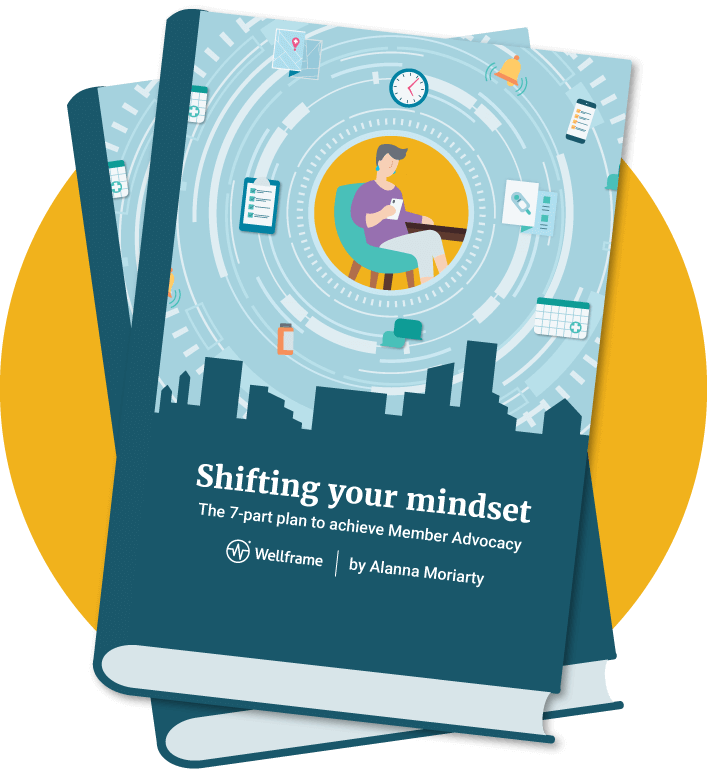 Is your health plan prepared to take advantage of digital health trends in 2023?
Download the first book on Member Advocacy and learn more about how your health plan can deliver a superior member experience and improve outcomes using digital technology.