What is digital health management?
So you're trying to compare digital health management tools. Well, digital health management is more than just a smartphone app or a computer dashboard. It's how health plans can use technology in a more human way, to support both members and staff.
When we say "digital health management" (DHM), we mean the strategy that empowers members to take control of their own health, using technology as a bridge to their care teams. This is not about replacing human interactions with digital experiences—it's combining them to facilitate human connections.
True digital health management is not just a plug-and-play technology solution. So how can you compare digital health management vendors and find the right partner for your health plan?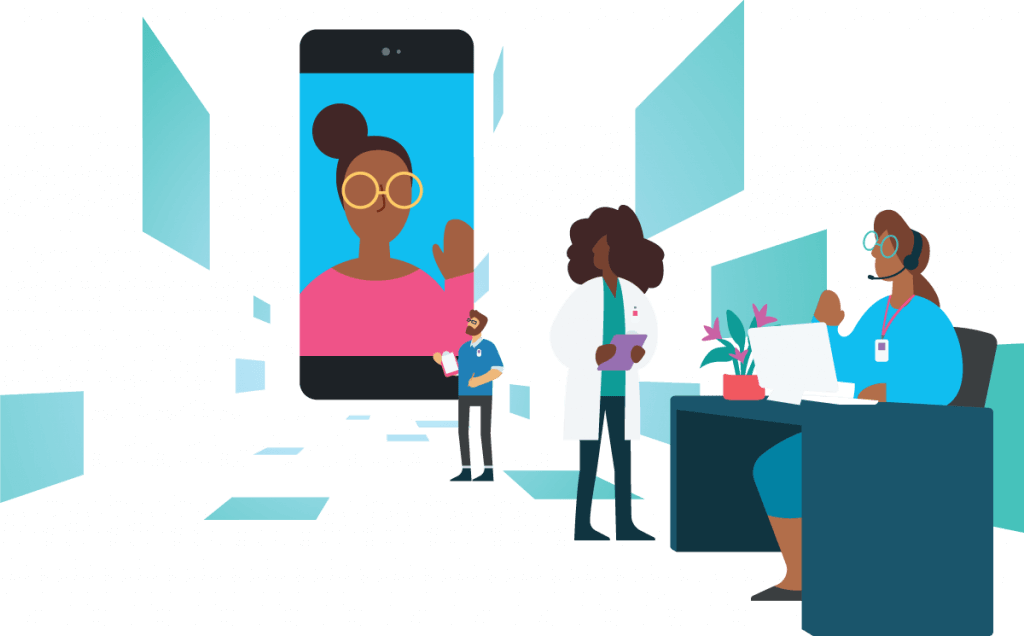 How does digital health management improve member experience?
The right digital health management tool doesn't just give users information—it gives them access to an entire care team and offers actionable steps for members to improve their own health. Offering a digital door to care managers and advocates gives members the power to reach out for support on their own schedules.
"Knowing there is a support system in place has kept me motivated. I know I am not alone on my journey."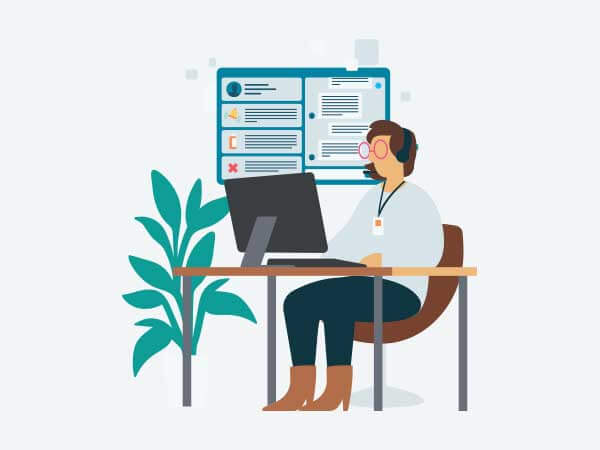 Use key features to compare digital health management tools
Not all digital health management solutions are created equal. Some vendors are "full-service," taking total responsibility for implementation and member relationship management. Other vendors offer more of a partnership, working with your health plan to offer consistent co-branding across the DHM platform and leaving you in control of your member relationships.
It's up to your team to decide which approach is best for your health plan. Here are additional features to consider when you compare digital health management platforms.
Comprehensive onboarding and support
Does your prospective DHM vendor claim to be more of a "plug-and-play" solution? Or will they work with you to bring your members on to the new platform? New technology implementations are not cheap, and you want to make sure you're getting the maximum ROI possible. Attracting and retaining members to the new digital health management tool is vital for improving outcomes and lowering care costs.
Does your technology partner work with you to create and distribute marketing materials? Your DHM vendor should help expand your member reach through a customized outreach strategy. Ask to work with your vendor to create emails, paper mailings, and other materials that encourage downloads and engagement.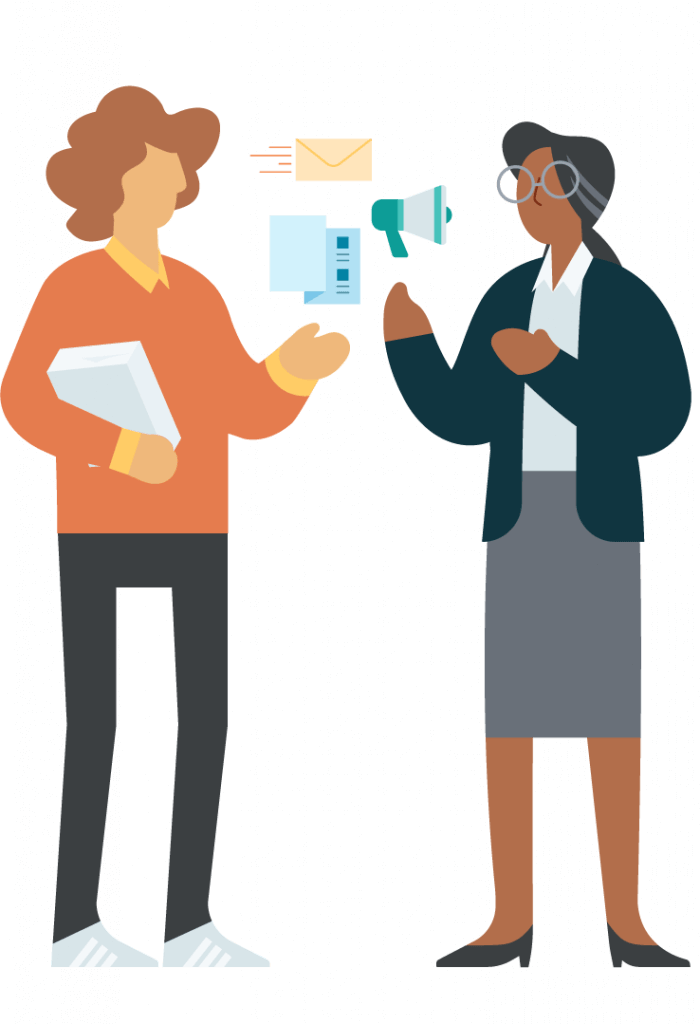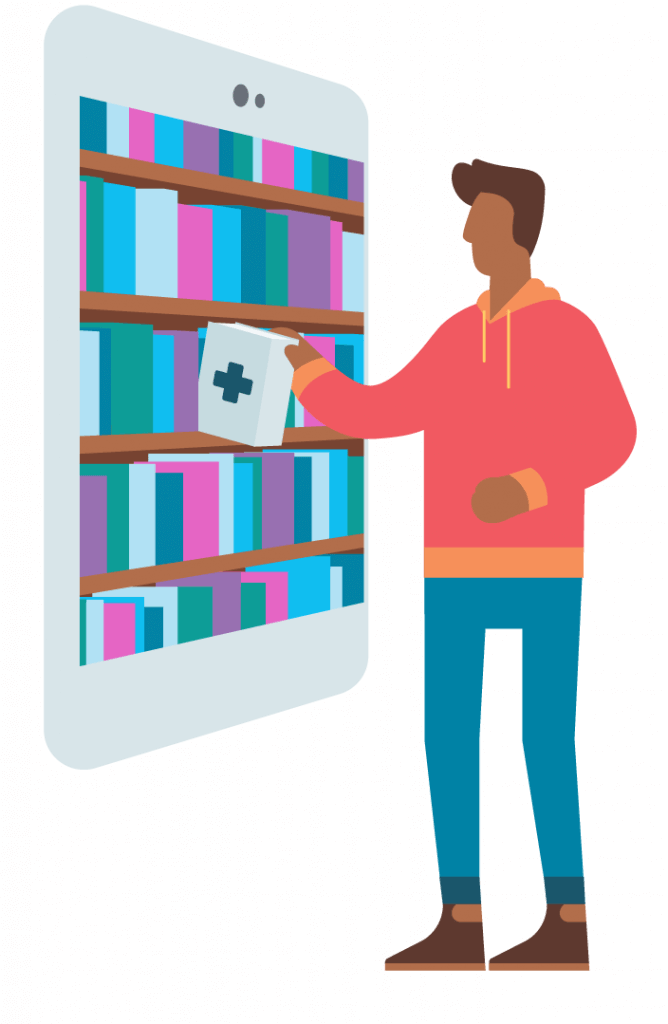 Education and health literacy
A big part of improving member's health outcomes is empowering them to make informed decisions about their care. A digital health management solution can help you serve your members through personalized educational content and one-on-one conversations.
Care managers and advocates can help explain benefits to individual members, as well as send them articles about health plan terms like "copays" and "deductibles." Staff may also be able to send articles through daily checklists and enroll members in care programs based on their health needs. Once members are more knowledgeable about their health and individual needs, they can have better conversations with their doctors and make better care decisions.
Address SDoH and barriers to care
If a member doesn't fill a prescription, or doesn't take their medication as prescribed, how will a health plan know? Don't wait until your members are admitted to the hospital. Make sure your DHM tool can help surface social determinants of health or other barriers to healthcare access.
Maybe your members are missing appointments because they don't have transportation. If members have easier access to care advocates, they may be more likely to reach out for help. Advocates can arrange transportation to doctor's visits, help find lower-cost medications, and refer members to specialists for arising health needs.
Improve staff efficiency
Will your new digital health management platform help your staff do more with less? How many members can they reasonably reach in one day? Maximize your member reach by moving from telephonic touchpoints to a digital journey.
A digital solution makes it simpler for care managers to reach out to multiple members, who can respond on their own time. Rather than conduct lengthy assessments, care managers can send surveys that members can answer privately. Care managers can also use existing templates to send direct messages to members to ask about missed appointments and other important health information, so they don't need to spend extra time on the phone.
The digital approach should also offer a prioritized view to make it easier for staff to see which members are most in need of their support.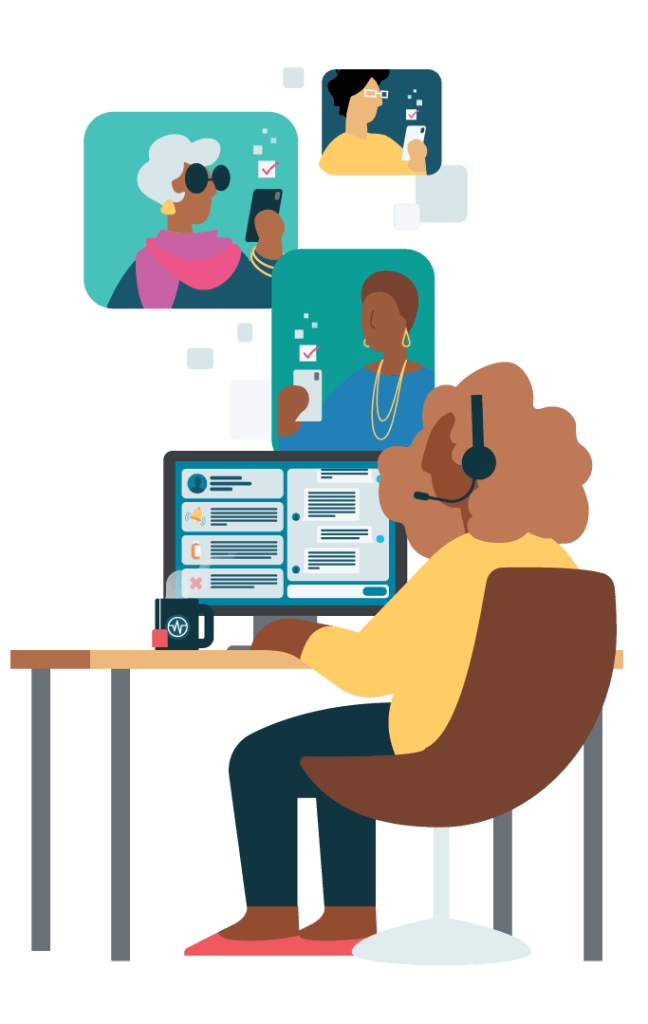 Proven impact on care outcomes and costs
When you're making an investment as big as a digital health management solution, you want to be confident that it will make a positive impact on your members' health. Can your prospective vendor deliver the metrics that matter? Ask about engagement rates, length of onboarding, changes in benefit utilization—any areas in which you know you want your plan to improve.
Meet market demands
Three-fourths of health plan members said their insurance companies do not meet their standards for care coordination. That's why it's critical that you partner with an organization experienced in development, operations, and digital strategy implementation. Who can your members turn to with questions about their care or their benefits? If the answer primarily involves them calling an 800 number and sitting on hold, then you're in the right place. We're here to help you improve your member experience.
Offering on-demand, personalized, and centralized resources can build loyalty and improve benefits utilization. Plus, give your members the option to send secure messages to an advocate on their own time. Members will be more proactive in asking questions if they know they're sending messages to one person, or a small team of people, rather than waiting for an unknown person to answer their calls.
Questions you should ask your technology vendor
It's important to know what to look for when you compare digital health management solutions. But how do you ask these questions when you're having a conversation or watching a product demo?
We created this downloadable checklist with common questions about technology offerings—and some are directly from employer RFPs, so you'll know exactly what your customers will want from your plan's technologies.
Download now