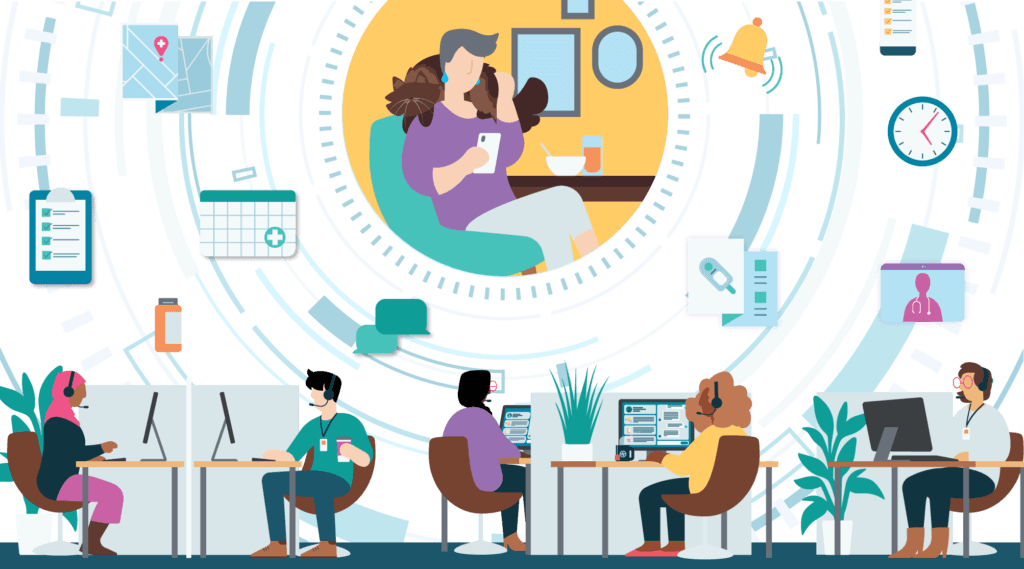 How care teams can better support the whole person
Even the most skilled care managers only spend a fraction of their days talking with members. Despite their best efforts, it can be difficult to engage with members through phone calls alone. This could leave members mostly on their own to navigate an overwhelming healthcare system. But members can't overcome social barriers, understand benefits, and coordinate care on their own.
Your plan can help by breaking down organizational silos and delivering holistic support. This approach can help your plan engage your members and better support the whole person.
Assembling a whole person care team
Holistic member support requires a different kind of staffing model. Members' needs change throughout their health journeys. Many will go through low-risk periods, where they might not need or seek out staff engagement. But a major health event can demand immediate and personalized support. And it may alter the course of a members' treatment.
Address clinical and social needs
How does your health plan staff your care teams? Typical care management programs include a group of licensed nurses that focus on one specialty. It's the physicians' responsibility to reach out and engage with members. But how much of their time goes to calling members who don't answer? Or to administrative tasks like documentation?
Siloed care teams may help collect specialty knowledge in one place. But most members don't just live with one condition. Instead of structuring teams by condition, build multidisciplinary teams. That way, members have direct access to clinicians and care professionals that can help manage their health.
Care teams should also be able to address health inequities. These could be lifestyle or socioeconomic factors that keep members from getting the care they need. Similarly, health plans should offer multiple care programs to support multimorbidities. These care programs can help members manage conditions like diabetes and asthma.
Provide omnichannel support
How can your care teams meet members' health needs? By using technology to increase touchpoints and streamline workflows. Care teams can deliver health support through a variety of secure channels. This could include phone calls, 1:1 messaging, mobile apps, web portals, and video calls.
Offering a variety of communication options means members can choose what makes the most sense for them at the moment. Digital tools can help deliver more frequent and in-depth support than phone calls. Plus, some digital health management tools leverage member surveys. These surveys surface gaps in care and screen for social determinants of health.
You don't have to use separate point solutions for each offering. In fact, giving members (and staff) a single access point makes it easier to get the information they need in less time.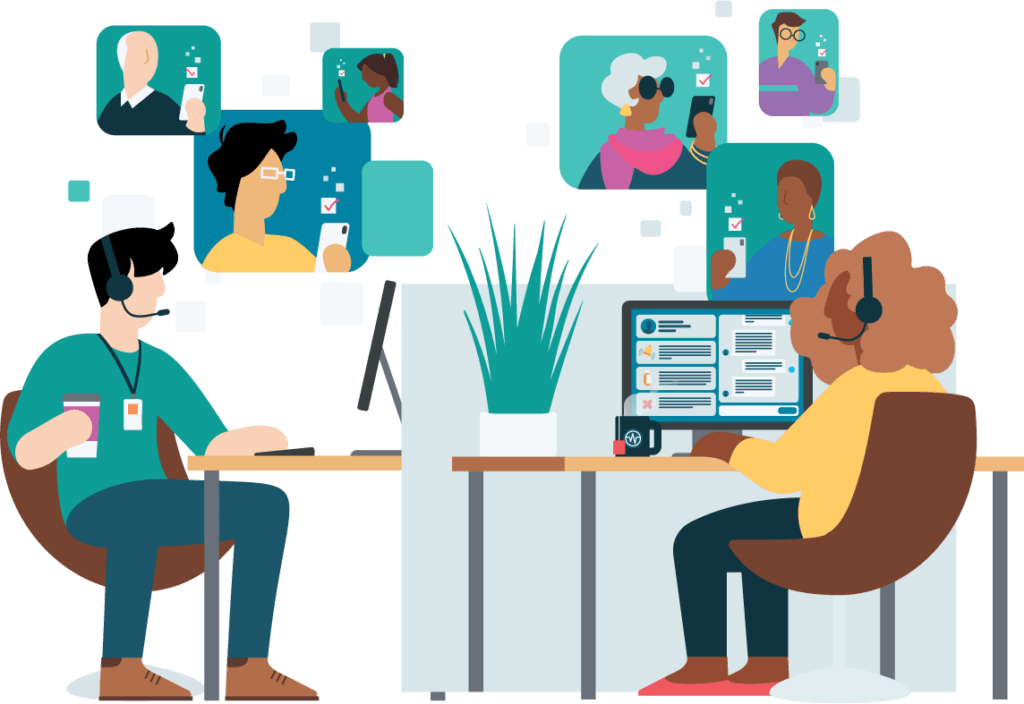 Deliver a personalized member experience
Customizing care programs and experiences for each member may sound like a heavy lift. But the right technology for your care team can make it an achievable goal. And offering a personalized approach will demonstrate your value to members up front.
Care teams can personalize member experiences by adding members to multiple care programs. When care managers uncover an unmet need through a survey, they can enroll the member in a supplemental care program. Care managers can also recommend next steps that members can take to improve their health.
For example, a care manager might discover a member doesn't have a primary care physician (PCP). The right technology platform can send members a "recommended action" to add a PCP to their profile. Care managers can also recommend relevant health-related articles. Delivering personalized health information can help members make important lifestyle changes.
Wellframe's digital care management solution, for example, includes a library of clinically reviewed articles on health and wellness. All of these articles are written at a 4th-grade reading level to improve accessibility.
There are some needs that could be tackled easily if you have a low friction medium, like text messaging. It doesn't replace video, it augments it. So that's why we're seeing it as more of a holistic engagement platform.

– Mohammad Jouni, MS, Chief Technology Officer at Wellframe
Digital care management can amplify whole-person support
Many health plans are using digital care management technology to enable omnichannel member outreach and provide a holistic healthcare experience. Instead of point solutions, members and staff have a single digital access point. And that makes it easier for members to get the care and information they need, where and when they need it. Plus, care management staff have more time to practice at the top of their license and focus on the work they do best.
At first, staff may worry that a new digital solution will add more work to their already-full plates. But the right technology can help improve efficiency and expand member reach. It can also help clinicians avoid information overload and find high-risk members faster. Care teams can hold members accountable for reaching their health goals more easily. And that helps care teams make a greater impact and better support the whole person.
---