Healthcare Podcast: Touchpoints by Smartbrief
Sponsored by Wellframe
Podcast
Touchpoints by Smartbrief
This healthcare podcast series centers around conversations about healthcare, consumer connection, and care costs in U.S. health care. Each episode focuses on a unique challenge facing the healthcare industry—and how experts recommend that health plans approach them.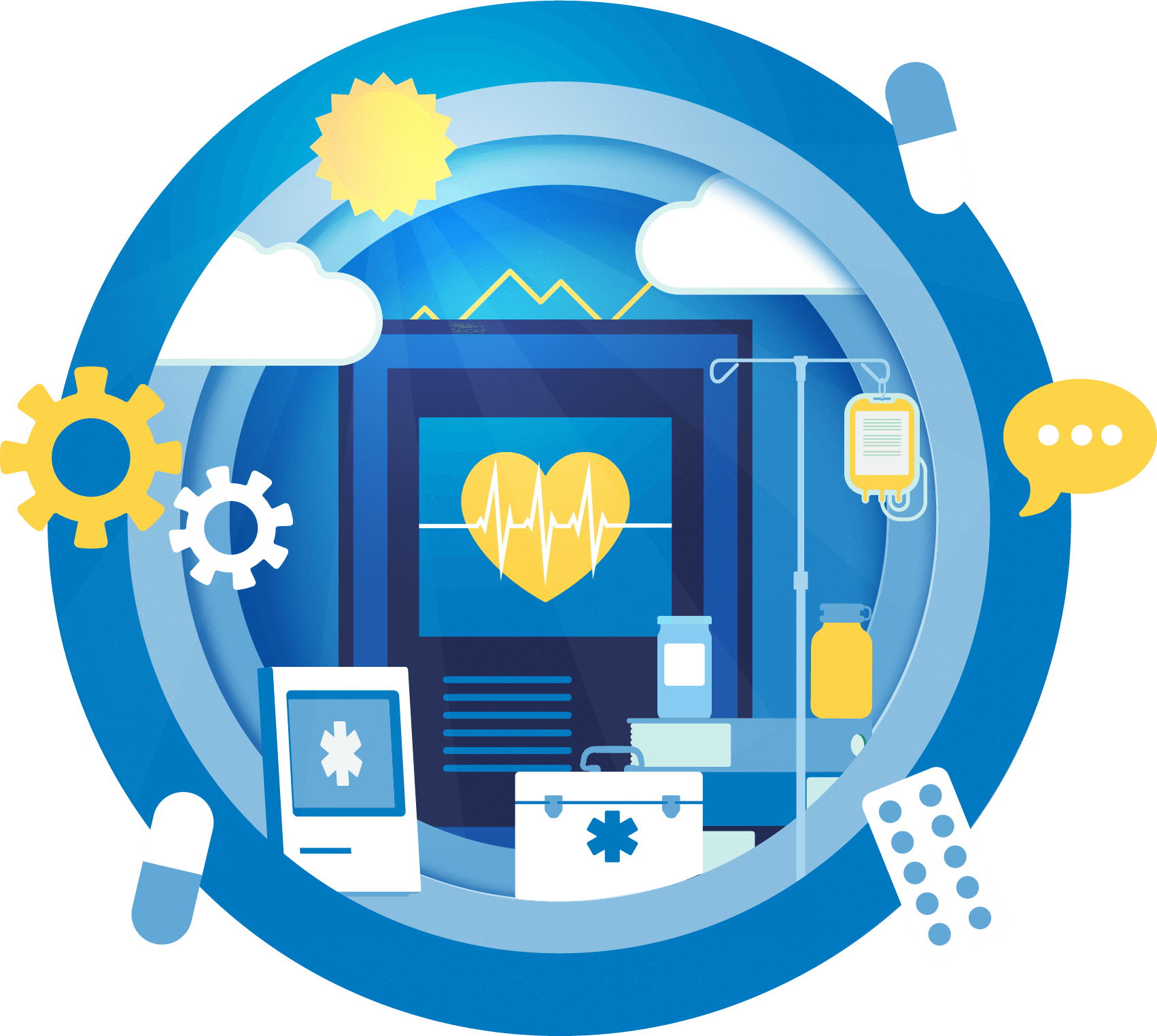 Episode 6: Accelerating health care's digital transformation
"From the outside, I'd say it's very easy to criticize a health plan or health insurance company, and it's very easy to see their flaws. But running a successful health insurance company is actually really hard. And it requires doing a lot of things right and bringing them together."
Digital transformation is a goal for many health plans. But to be truly effective, it must be built around member needs. When implemented correctly, digital transformation can lead to more compassionate, empathetic, and personalized health care. In this two-part episode, Wellframe CEO Jake Sattelmair and UnitedHealthcare Chief Consumer Officer Rebecca Madsen explain how health plans can embrace the promise of digital transformation—and why they must.
---
Episode 5: Personalization in health care: Why, how and when
"For many is it is a North Star. For some, it's something where they've made meaningful progress already. For others, it's something where they feel like, wouldn't it be great if we can move in this direction."
There's nothing more personal than health. But healthcare industry stakeholders have not always excelled at personalizing the healthcare experience. That's changing, say Oscar Chief Operating Officer Meghan Joyce and Wellframe co-founder and Chief Innovation Officer Dr. Trishan Panch. They agree that care personalization matters because it empowers patients and builds the trust needed to improve care outcomes. Joyce and Panch share recommendations for starting out, building on progress, and ultimately improving health outcomes.
---
Episode 4: The future of telehealth: Finding the sweet spot for patients, payers and providers
"There are some needs that could be tackled easily if you have a low friction medium, like text messaging. It doesn't replace video, it augments it. So that's why we're seeing it as more of a holistic engagement platform so that it's video, it's text, it's so many other things that help the member engage the best way that they can."
Telehealth usage in April 2020 was 78 times higher than in February 2020. In this episode, we are joined by Dr. Prentiss Taylor, vice president of medical affairs at Included Health and Mohammad Jouni, chief technology officer at Wellframe. These experts discuss what makes for a great telehealth experience, and what health plans can do to facilitate. Telehealth offers an opportunity to address patient concerns, a touchpoint for connecting them with resources, and identifying needs they may not even realize they have.
---
Episode 3: The maternal health crisis: Challenges, opportunities and solutions for moms, infants and families
"The key issues that are driving these disparities are centered around four main themes. The first is social determinants of health and the barriers to accessing care. The second is around access to care, but also to adequate information. Third, is around bias and some of the systemic racism that we see. And then the fourth is equitable access to insurance."
The COVID-19 pandemic cast a spotlight on health equity across the U.S. But those disparities have been present and severe among mothers and infants for years. And poor maternal and infant health outcomes are especially pronounced in populations of color. Venicia Gray, senior manager for maternal and infant health for the National Partnership for Women and Families, and Dr. Sandhya Gardner, chief medical officer of Wellframe discuss the drivers of poor maternal and infant health outcomes and solutions to the maternal and infant health crisis.
---
Episode 2: Defining and realizing consumer centricity in health care
"The most important part about creating experiences is that you set expectations and then deliver on them. So we talk an awful lot about shoppers who go to Nordstrom and shoppers who go to Costco. The average income of a Costco shopper is like $120,000 a year, which is actually pretty close to the average income of a Nordstrom shopper. You have completely different experiences in those two places."
There's nothing more personal than health. Yet health care is notoriously unfriendly to consumers, making the industry an increasingly glaring outlier in improving customer experience. A veteran of Cigna and Prime Therapeutics, Ingrid Lindberg says great consumer experience is fundamentally about delivering on the expectations a brand sets for its customers. Learn what Ingrid teaches companies about building trust, how she feels about her own healthcare experience, and how to "make health care human."
---
Episode 1: Navigating the health care system: How health plans can help or hurt
"And it's interesting to me, that when they have all the other assets within the healthcare system, whether it's their physician or a health plan, or their employer group, they still do not know how to navigate the healthcare system. And so I think that's the thing that I spend the most time in helping family and friends."
Navigating the healthcare system is hard: Too many choices, too much complexity and not enough user-friendly information to untangle it. Fortunately, health care leaders have more tools at their disposal than ever before to clarify, streamline, and coordinate for consumers. Innovation takes time and commitment, but a world when consumers and clinicians have that information is within reach. Jaja Okigwe, CEO of First Choice Health, and Susan Beaton, vice president of health plan strategy with Wellframe, share solutions and strategy to get there.