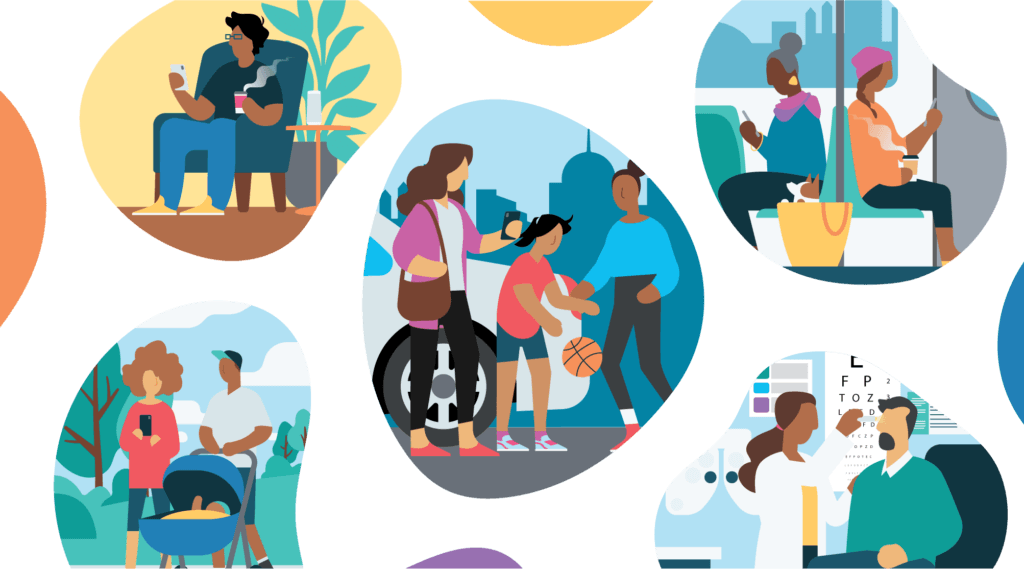 Address health equity with Member Advocacy
Improving healthcare access starts with supporting and informing your members. Many digital-first market entrants aim to address healthcare inequities by disrupting the current system and getting between health plans and their members. But by partnering with a solution like Wellframe, health plans can build on existing member relationships and address health equity with Member Advocacy.
How well does your health plan understand your members? Improving health equity starts with knowing about your members' lives—including their living situations, employment status, and socio-economic status. This information empowers your staff to make healthcare more accessible.
Part of achieving health equity is making sure members can get the care they need. Offering members a digital entry point is one way to improve healthcare access by giving them a direct line to trustworthy information and support. A Member Advocacy model leverages Digital Care Management in conjunction with Clinical Advocacy to enable communication between members, their care teams, and their health plan.
These facets of an Advocacy model empower staff to reach members where they are with the information they need to make health decisions, thereby earning their trust. Knowing more about your members is the best way to build relationships and make an impact. With digital tools, members get the personalized support they need at their fingertips.
Digital health has the opportunity to greatly improve [healthcare] access.

– Sandhya Gardner, MD
Health equity for health plans
What is health equity? Achieving health equity means removing barriers to healthcare access. Under an equitable healthcare system, anyone can access the healthcare they need when they need it. And health plans have the influence and resources to help. A Member Advocacy model can help your health plan remove these barriers with technology.
"The factors driving health disparities are complex," said Sandhya Gardner, MD. Dr.Gardner is the Chief Medical Officer at HealthEdge. "Specifically, in maternal health, at the intersection of race, gender, poverty, and other social factors. From health literacy and provider cultural competency to community support and past trauma."
In particular, people of color face increased barriers to care. This includes limited access to culturally and linguistically appropriate care and providers. The COVID-19 pandemic amplified existing inequities in maternal health and mortality. In 2020 and 2021 the COVID-19 virus contributed to 25% of maternal mortalities, in addition to a general increase in mortality rates among Black and Hispanic women.
"Digital health has the opportunity to greatly improve access for this population," says Dr. Gardner. "It gives [members] the opportunity to ask questions discreetly, on their own time."
Provide continuous member support
Sporadic telephone calls are not the most efficient way to engage your members. In one study, health plans using Wellframe's digital platform increased member interactions by 600%. Healthcare barriers can arise between care visits or even traditional care management assessments. Using mobile technology, your plan can create more (and better) opportunities to understand your members.
Some of your members could have unmet health needs. They might also have questions about their care, or want to clarify instructions. Some members might like to have health conversations privately, or through text. Or maybe your members just need support outside of business hours, and a digital platform can be one solution.
This is not to say telephonic outreach can't work. The same study reported a 91% increase in successful phone calls with the addition of digital health tools. Don't wait until your members reach out to you. Be proactive in member outreach and communication.

Use technology to uncover healthcare barriers and improve access
Member Advocacy centers around building relationships with technology. Digital care management tools ease communication between care managers and members. Care teams can send surveys right to members' phones. The surveys help flag which members are at risk for additional health challenges.
Care managers can also check in with members through secure 1:1 messaging. If a survey indicates a member is not taking their medication as prescribed, care staff can message them asking why. A member may reveal that a prescription is too expensive, or they don't have a ride to the pharmacy. In this way, the right healthcare technology facilitates relationships and improves member experience.
Improve members' health literacy
According to the CDC, only 1 in 10 adults in the U.S. has proficient health literacy skills. The right health education can help members feel empowered and informed. This education enables members to self-advocate for their health and care. Reliable health information makes it easy for members to control their own wellbeing.
But why should your plan help? Low healthcare literacy can lead to a variety of health complications. Many issues stem from members not understanding printed health information. This could include mailed pamphlets, post-discharge information, and medication instructions. Members with low health literacy are more likely to use the emergency department, and are at a higher risk of readmission.
When patients get information at their reading level, they're more likely to understand why appointments and medications are necessary.
---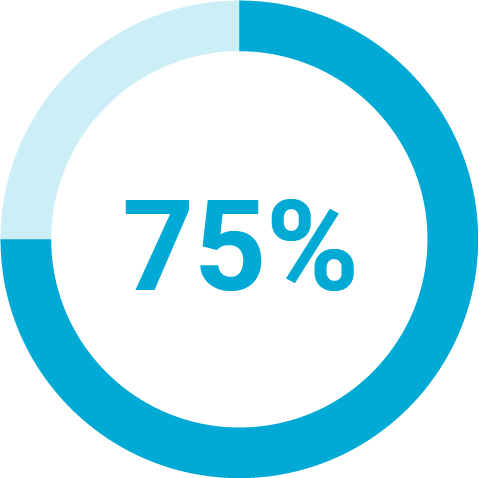 75% of Spanish speakers give their health plan a high satisfaction rating if offered language services
---
Support members who speak other languages
The U.S. healthcare system can be a maze, even for English-speaking members. Medical and health plan jargon are often confusing. Some members may have trouble communicating their healthcare needs to doctors. And these barriers loom even larger for members who don't speak English. For many health plans, supporting members starts with accessible information. When plans offer language services, 75% of Spanish speakers give their health plan a high satisfaction rating
Leveraging Digital Care Management and Clinical Advocacy tools can help bridge the language gap. Wellframe, for example, offers clinical care programs in English, Spanish, and Haitian Creole. That includes clinically reviewed health and wellness articles. Care managers can also use intelligent translation for 1:1 messaging with members. This kind of digital support can also give your members information in their preferred language.

Offer resources for parents and caregivers
More than 78% of U.S. caregivers prioritize another person's health over their own. That's more than 42 million people. By focusing on supporting family caregivers, your plan can maximize member reach.
With a Clinical Advocacy tool, your members can manage daily checklists for themselves and their families. Through Wellframe's Digital Care Management solution, care staff can even enroll members in a caregiver support program. This program helps members take care of themselves while caring for others. Users can also send secure messages to care managers at any time with clinical questions for themselves and their families.
Offering a Clinical Advocacy solution provides a single place for members to keep track of their family benefits. Members can ask about dependent benefits and ask for help scheduling appointments. Having access to information empowers family caregivers to take control of their own health so they can keep helping others.
---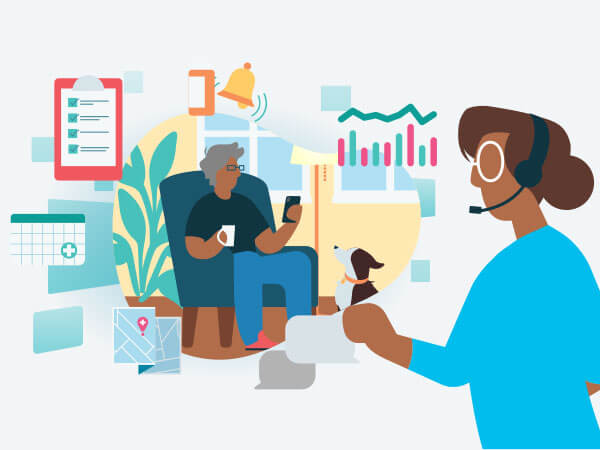 Don't wait for claims data to tell your plan what's happening with members. With digital health management, you can pinpoint member needs faster. One example? Identifying social determinants of health. Read the guide