Bridging the language gap
3 ways health plans can improve care for Spanish speakers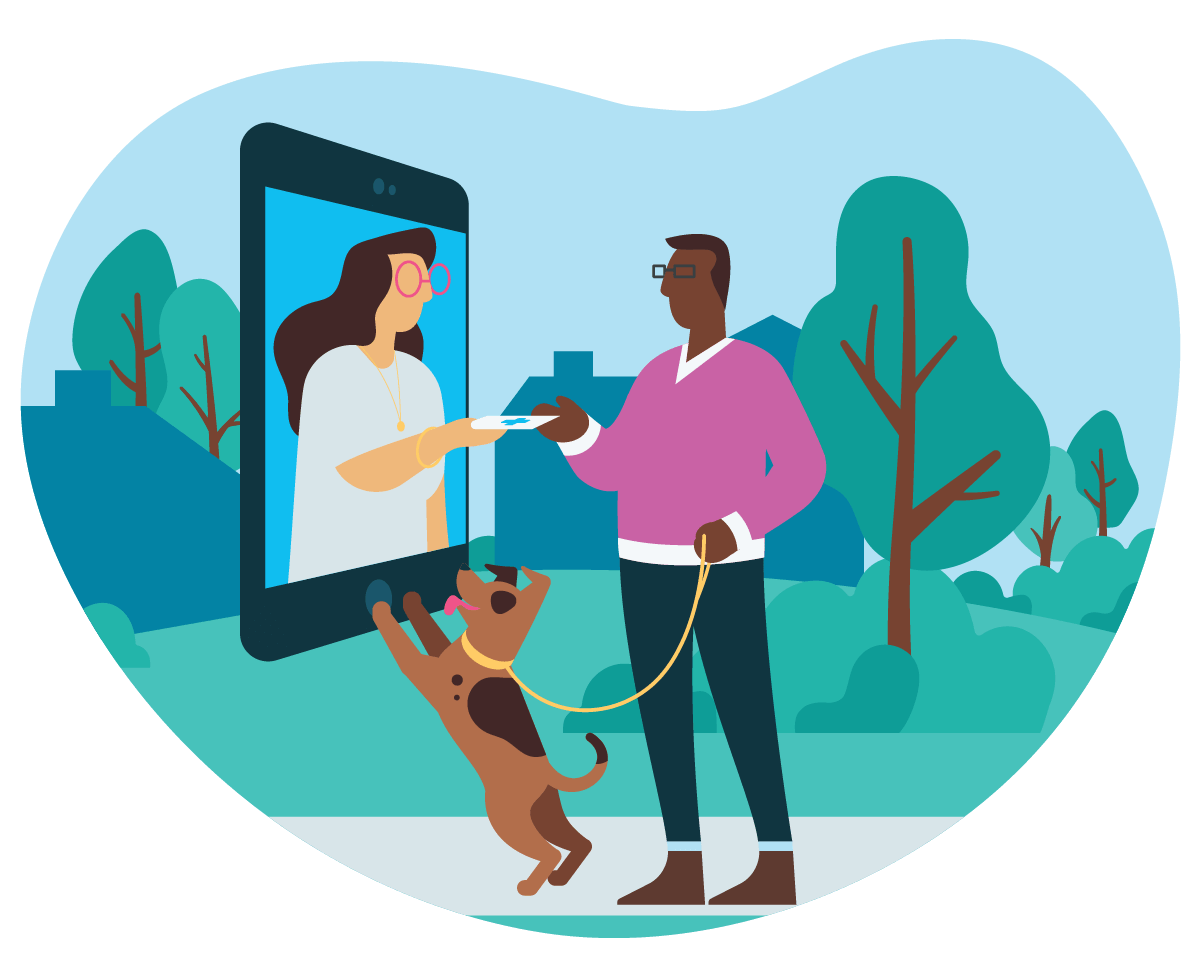 Everyone deserves to feel confident in, cared for, and supported by the healthcare system. Need a starting point? Improve care for Spanish speakers. Spanish-speaking members are less likely to receive preventive health services, often receive lower-quality care, and have worse health outcomes than English-speaking members.
Hispanic populations experience multiple health disparities
Your health plan can help members over health equity barriers. Here are three strategies your plan can use to bridge the language gap:
1. Improve healthcare access: Meet members where they are
23% of Hispanic people in the U.S. are smartphone-dependent for Internet access. Your health plan can offer relevant support directly to members' devices. Members respond best when you personalize their experience based on their needs. So how can you deliver a mobile experience that will improve care for Spanish speakers?
Offer holistic support for dozens of conditions—such as diabetes, behavioral health, care transitions, and maternal health.
Deliver resources that are actionable and personalized to your members' health needs.
Connect members to clinicians with communication offerings like two-way messaging.

2. Address healthcare literacy: Translate health and benefits resources
Navigating personal health, care delivery, and plan benefits can be confusing for most members. But for Hispanic populations, the lack of accessible translated information makes it especially difficult to understand their health insurance. In fact, Spanish speakers are:
More likely to have limited understanding of covered services
Less likely to say they understand what costs are covered and what are out-of-pocket
More likely to report that the plan did not pay for services they thought would be covered
More likely to experience gaps in coverage
These language barriers can ultimately cause Spanish speakers to delay treatment. This can result in adverse outcomes—including more costly care later. That's why it's critical to make personalized health and benefits guidance available in your members' native languages. In doing so, health plans can help members self-advocate for the right care and treatment options.
3. Support multilingual members: Enhance care team efficacy
It's important to deliver the right health information through the right channels. But, ultimately, engaging your members requires a human connection. Tools like secure two-way messaging can help plans build long-term relationships with members.

Staffing limitations can make it difficult for care managers to reach, enroll, and engage Hispanic members. But care managers are evaluated based on effective member interactions. The first step toward improving efficacy is building better member relationships. Doing so can help alleviate barriers in communicating with multilingual members.
Digital health management can extend care team capacity via:
Intelligent translation for 1:1 messages, based on member preference
Message templates in multiple languages to aid staff with limited Spanish proficiency
Prioritized member view to identify their highest-risk members
Key takeaways
Not only do Spanish speakers experience disparate health outcomes, but they're also less likely to give their health plan a high satisfaction rating than English speakers. However, when language services are offered, 75% of Spanish speakers give their health plan a high satisfaction rating.
By taking steps to bridge the language gap, health plans can facilitate more equitable healthcare experiences. If your plan can improve care for Spanish speakers, you can improve member satisfaction and provide differentiated value.
---