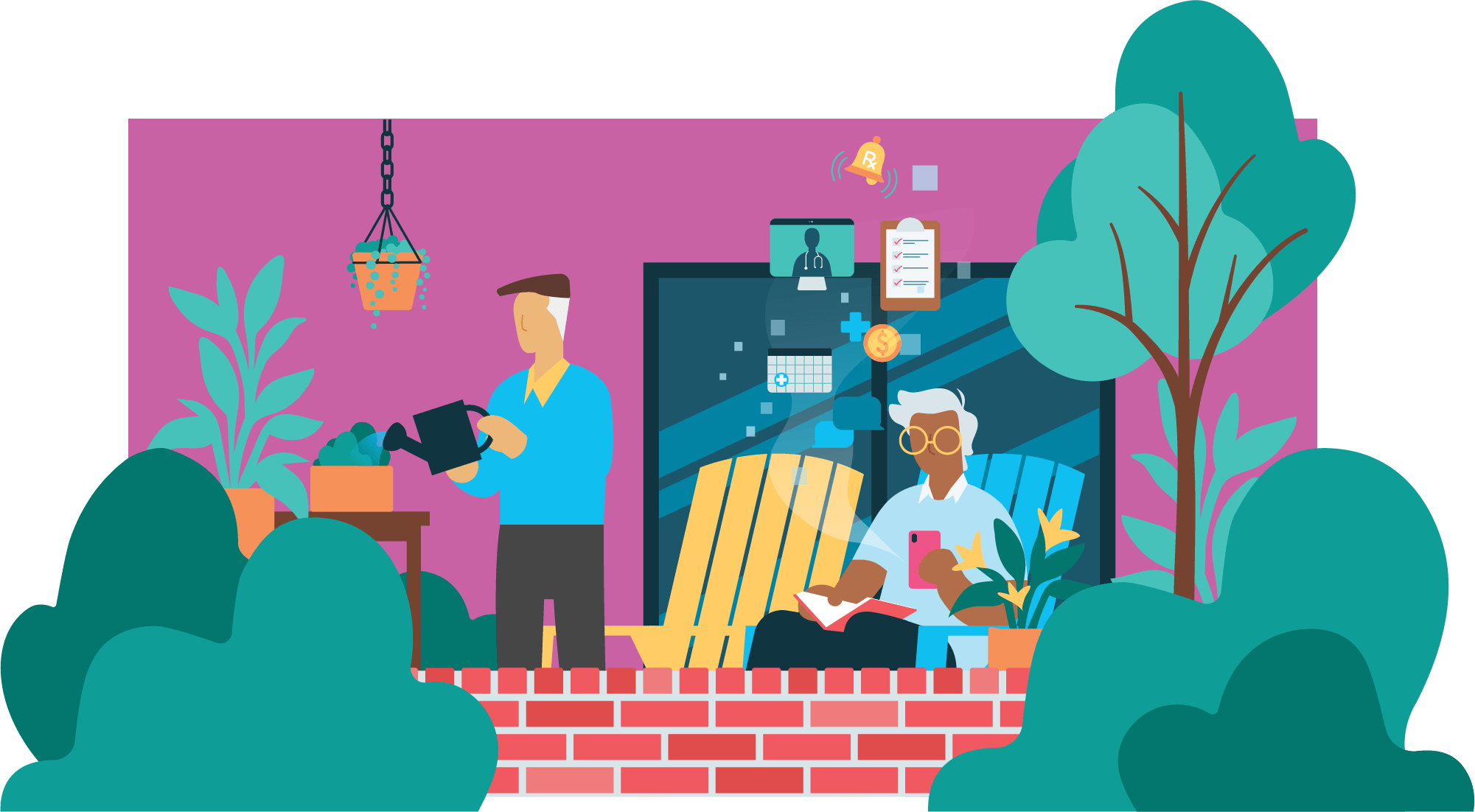 Deliver a modern experience with Member Advocacy
For health plans, building relationships with members is a privilege, not a right. Traditionally, members' experiences with health plans have been more transactional than relationship-driven—which don't necessarily inspire trust. But building trusting relationships with members are the stepping stones to retention and lower costs. So how can your health plan use Member Advocacy to deliver a modern member experience and build stronger long-term relationships?
Health plans should invest in a service model that centers around meeting member needs. That means helping members manage conditions, understand their benefits, and access coordinated care. Providing these services proactively builds trusting relationships between members and their health plans. Health plans can improve benefits utilization, health outcomes, and engagement with Member Advocacy. But doing so requires a departure from traditional organization, workflows, and performance tracking.
Get to know your health plan members
How proactive are your member services? For many health plans, member services are reactive, siloed, and largely focused on improving health plans' KPIs. This approach can leave members feeling like they're just a means to an end, rather than a valued consumer.
To better understand what U.S. health plan members really want, Wellframe sponsored a third-party survey. Across demographics, members wanted personalized health and wellness information. And they were open to using digital tools to talk to staff and improve their own care.
Provide the health plan experience members expect
Health plan members expect a modern, digitally enabled experience. The COVID-19 pandemic drove investment in digital engagement tools across industries, giving members access to personalized information and connections from their smartphones. Now consumers look for those capabilities in all their interactions.
Customizing health information for your members and adjusting to a digital-first approach may sound like a lot of work. This is especially true in the midst of clinical and administrative staffing shortages. But a Member Advocacy model can make the process more manageable.
Member Advocacy uses integrated technology to centralize data and communication. With Wellframe, for example, staff and care teams can send relevant information to members through the staff dashboard. And members can reach out to care managers through a secure 1:1 chat.
Nearly 48% of members said managing a chronic condition caused anxiety, depression, or both. Digital care management enables members to proactively manage their own chronic conditions, while building their trust in your organization. Don't wait for members to reach out with health and benefits questions—help them get used to coming to your health plan first.
Health plans have to meet members where they are with accessible resources. Member Advocacy lowers readmissions and ED usage, boosts benefits utilization, and reduces costs for members and payers. With 66% of survey respondents reporting annual income below $50k, your members will appreciate the health care cost savings.
Use Member Advocacy to re-engage your members
Member retention is a key metric for health plans. Plus, retaining your current members is less expensive than constantly trying to draw in new members. Ideally, your staff and care teams already have trusting relationships with your members, so they know to come to your plan with health and benefits questions
Lack of health guidance can lead to more complications or worse outcomes. Leveraging Member Advocacy can help health plans fill the gaps between in-person visits, making sure members have access to vital health information that can keep them healthier. This is especially true for members who have only been insured for a few years. Healthcare is complicated, and members may have trouble navigating the system alone.
A Member Advocacy model isn't about eliminating telephonic outreach in favor of digital touchpoints. Instead, it facilitates multi-channel communication—including telephonic outreach—to ensure members get the information they need in the place that works best for them. When you modernize care management and the member experience with technology, you give members better access to care teams by giving them multiple access points.
To keep your members engaged, they need to feel like your health plan is delivering value, and making it easier to get the care and information they need. One barrier to engaging (and re-engaging) members is that health plans are toward the bottom of the list of organizations they want to interact with. Using Member Advocacy to provide whole-person support gives members a reason to trust your health plan— and the next time you ask them to take an action, they know it will be worthwhile.
---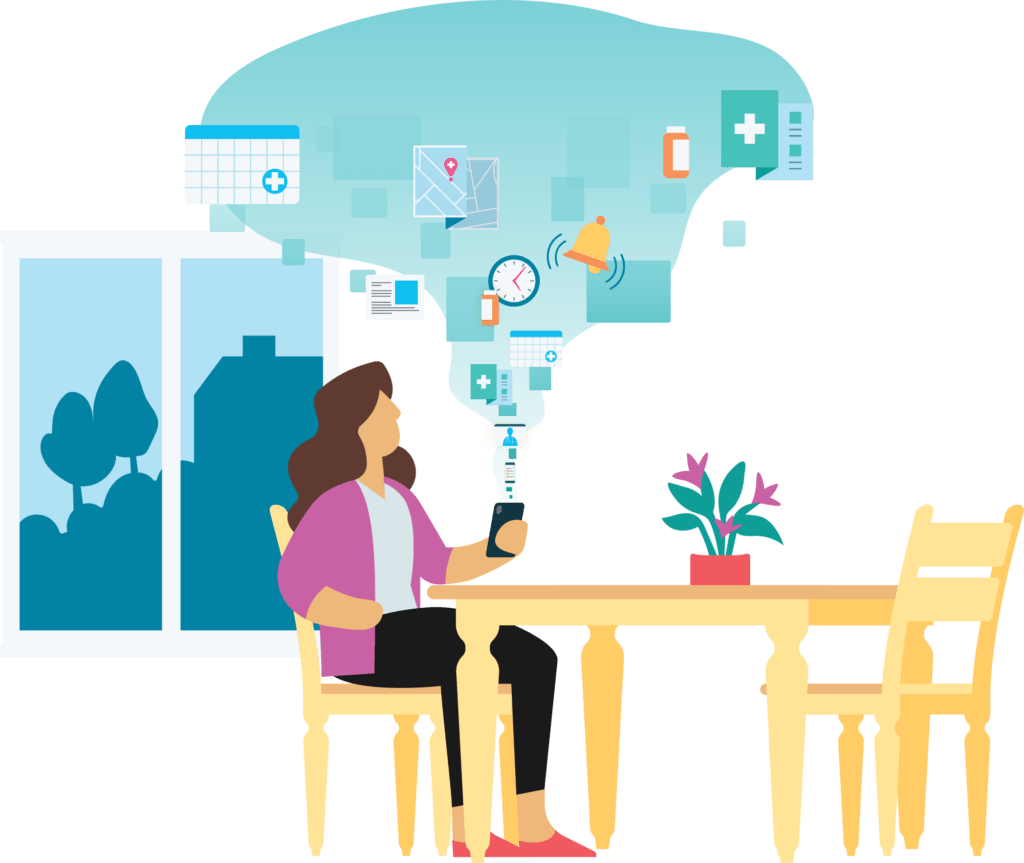 Do you want to know more about the strategies other health plans are using to implement member engagement technology?
Watch our on-demand Webinar, "How health plans can use digital health technology to improve the member experience."