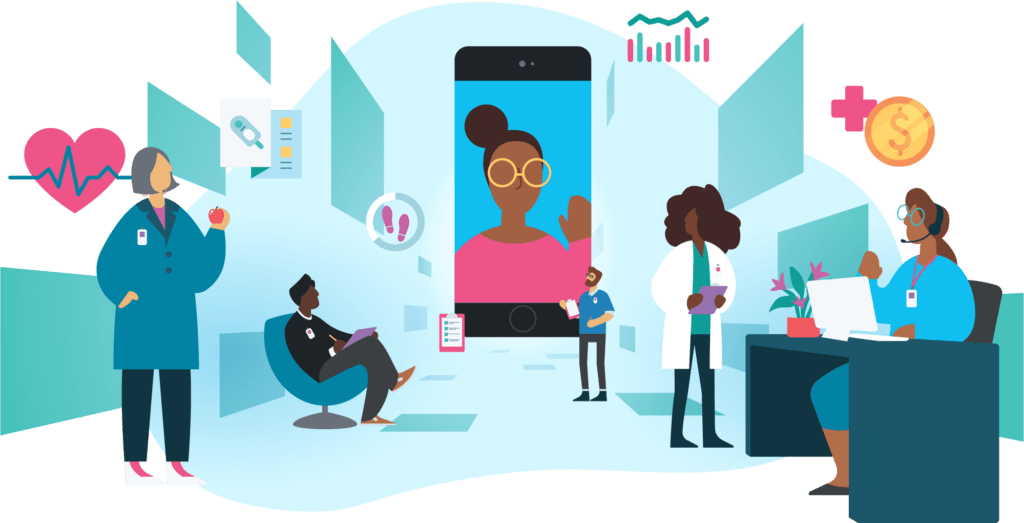 What "digital health" means for health plans
What does leveraging digital health mean for a health plan? Susan Beaton, Wellframe's VP of Health Plan Strategy, sat down with the Director of Care Optimization (DCO) at a state health plan to learn about their methodology for finding and implementing the right digital health solution.
Some members rely on telephonic outreach from their health plans and care providers. Phone calls offer one way for members to share key health and wellness information and ask important questions about care and coverage.
However, phone calls are inaccessible for many members. Phone calls that come at an inconvenient time might be ignored and forgotten. Some members have hearing or speech disabilities that make it difficult to answer phone calls. Implementing digital health means your health plan can make it easier for all your members to share health information and get the answers they need.
Shifting from telephonic outreach to a digitally enabled approach can improve member engagement and reduce PMPM costs. And a successful implementation requires input from leaders across your organization—from care management teams to data analysts, operations, marketing, and more.
Building the business case for Digital Health Management (DHM)
You're ready to pioneer the shift to digitally enabled member engagement. And your members are ready to embrace their new digital channels. So how do you get the rest of your team on board with a digital health strategy?
The health plan executive Susan spoke with revealed the four steps she took in building the business case for implementing a digital health strategy.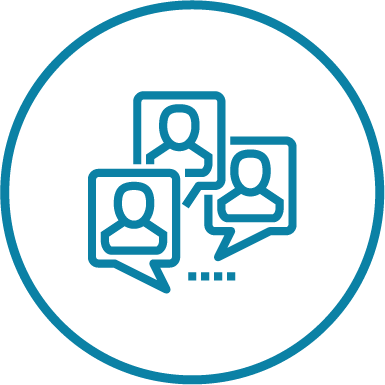 1. Speak to similar health plans
In her search for the right digital health solution, the DCO connected with leaders from six other health plans. She asked the health plan teams about their experiences with their own DHM partners and solutions.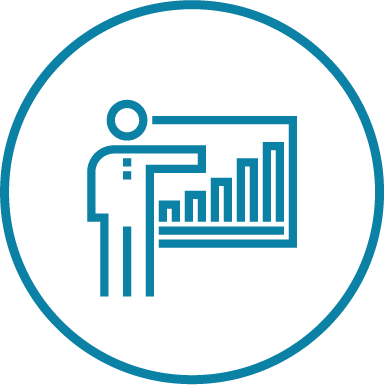 2. Demonstrate ROI
How can you prove ROI for a solution you haven't implemented yet? The DCO worked with care management and analytics teams at her health plan to extrapolate on ROI data from their existing solutions.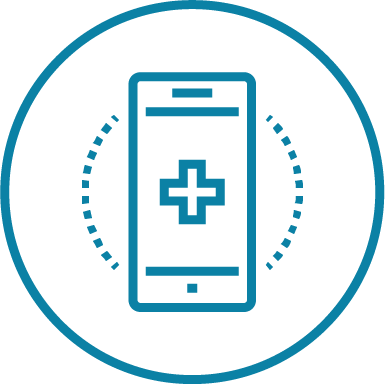 3. Reach more members than phone calls alone
With the right digital health management tool, the DCO realized she could reach 100,000 members every week via email. Your plan may even have access to messaging templates that care managers and customer support teams can send to members based on their needs. You can't do all that with telephonic outreach alone.
4. Customized reporting options
Digital tools often come with reporting options. But our DCO wanted the ability to customize reporting options based on her plan's specific strategy.
Ultimately, the DCO found a solution that worked for her plan: Wellframe. Wellframe filled a lot of gaps in her plan's service offerings. Her plan's members wanted self-service tools and a different way to engage with the clinical team.
With Wellframe, care managers receive alerts and insights into members' health and wellness behaviors. And the staff dashboard made it easy for clinical teams to intervene to improve member health and engagement.
Promote digital health adoption with change management
Adding another digital health solution might seem overwhelming to health plan staff and care teams. But it doesn't have to be confusing or complicated.
In her conversation with Susan, the DCO revealed that she introduced Wellframe's Digital Care Management platform to her team before the contract was officially signed. This gave her team ample time to get used to the technology and raise any questions or concerns.
During the first year after implementing digital health, the DCO said she focused on training care teams and getting eligible members onto the platform. She also organized sessions where early adopters and high performing care providers could share their best practices and become leaders within their own teams and the wider organization. Peer education worked better for her team than dictating goals and use cases from the top down.

Keep the digital health honeymoon going
A shiny new solution that improves performance. It sounds exciting…at first. But how can your health plan keep the successes coming and continue to serve your members and staff?
The DCO shared four of her strategies for keeping staff (and members) invested in digital health management:
Keep it front-and-center
Do your members know they have access to this tool? Are you sure? Keep your health plan and your digital health offering front-and-center: send regular emails, texts, and physical mailers to remind them to use this unique benefit.
Elevate and celebrate team members
Early adopters and high-performers are your internal influencers. Encourage other team members to start (and continue) using your digital health solution by celebrating your wins and your teams' wins—big and small.
Ensure you have executive buy in
Buy-in and support from health plan executives is a crucial step toward success. Aligning with your executives on goals and strategies will make it easier to implement and grow your digital health offerings over time.
Show those numbersWith a digital health solution, you have all kinds of data at your fingertips. Use this to your advantage and showcase increased member touchpoints, higher care program completion rates, and other key information.
For health plans, digital health means opening communication channels and improving your member relationships. Empower your care teams and staff to earn your members' trust, so you can focus less on retention and more on helping members achieve their best.
---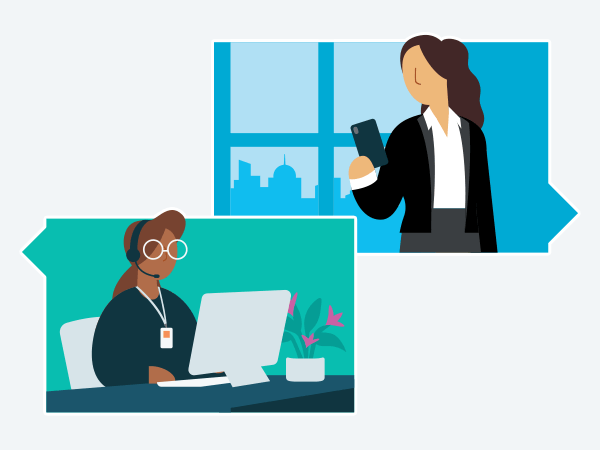 Are you curious to see how digital health management directly improves the member experience and their health?
Visit our guide: Managing chronic pain with Member Advocacy