Metrics that matter: Demonstrate an exceptional member experience with digital health
Health plans can choose a variety of ways to measure progress toward organizational goals. Calculating estimated return on investment (ROI) is a common way for health plans to evaluate their investments and vendors. But ROI relies on historical data and requires intensive resources to properly quantify.
Metrics that demonstrate a superior digital health experience and improved outcomes are also valuable for understanding member impact and engagement. The following 5 indicators can surface key information to help keep your health plan goals on track.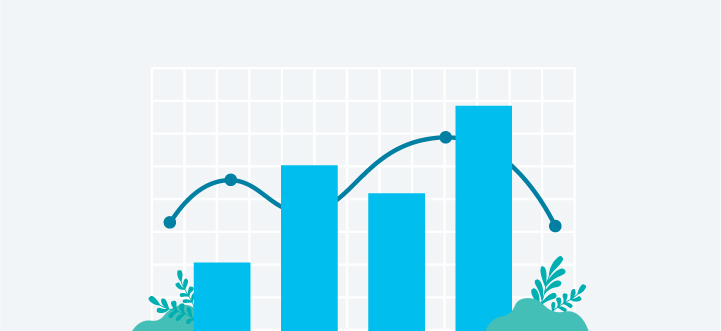 Track onboarding rates to the platform
As digital health offerings become table stakes, executives and customers will expect more than just the promise of an app—they want to know how many members from targeted populations are actually adopting the technology. Key information to track includes conversion rates and onboarding volume, as well as breakdown by member population.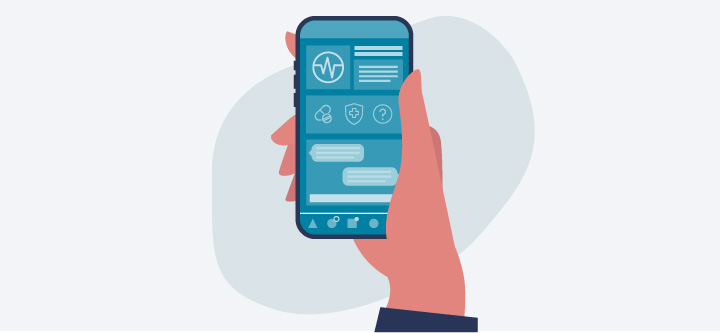 Measure member retention
On average, 53% of mHealth app users uninstall an app within 30 days of download, primarily due to dwindling motivation. Once members have signed up for your digital health app, how can you ensure they stick around? Look to your retention rate to see if your offering has the "stickiness" required to keep members coming back for the long term. Measure member retention at regular intervals to catch common drop-off areas, as well as metrics like:
7-day engagement

30-day engagement

Month over month engagement

Monthly active users

90-day engagement
Tracking 180-day and 365-day engagement is also key for delivering longitudinal member relationships that extend beyond clinical support. You can also examine which digital offerings and resources members use most (and least) and leverage that information to improve digital health experience and retention.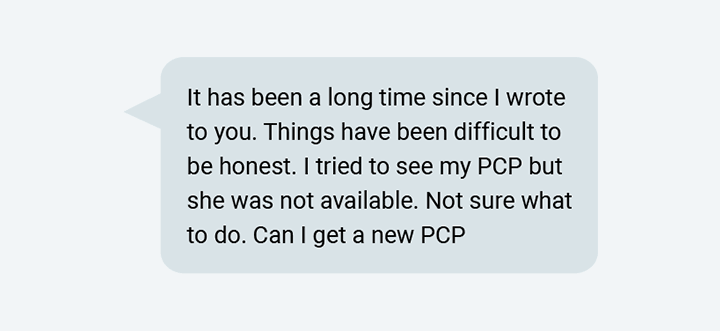 Map member touchpoints
With traditional member engagement tactics like telephone calls and physical mailers, it can be challenging to know what happens after a member has received a phone call or outreach materials. If members don't pick up right away, response rates are consistently low. Digital health tools can lead to higher conversion rates by making it easy, convenient, and fast to take action. And with digital tools, every click is trackable, so your team knows exactly what members engage with, when, and in which order. This makes it easier for your health plan to learn about member preferences and optimize over time.
In the case of Wellframe's Digital Care Management solution, care teams can also see when members see a message, read an article, or complete a task within the app. Health plans can analyze member touchpoint and interaction data to determine the most effective outreach and modify member outreach strategies.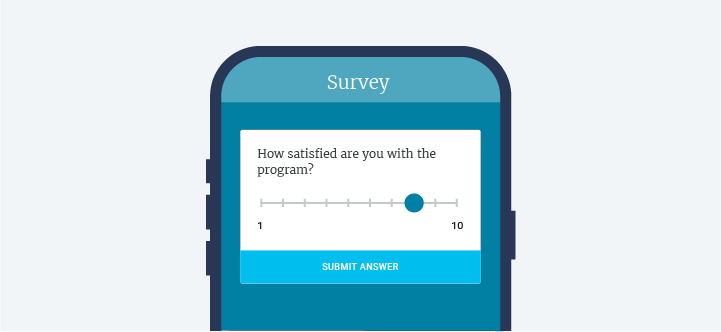 Capture member satisfaction scores
Net promoter score (NPS) is one way to assess how your members feel about your health plan. Your health plan can calculate member satisfaction by sending a survey at predetermined intervals that asks members how likely they are to recommend their health plan. Overall ratings range from –100 (worst) to 100 (best). The average NPS for a health plan is 24. In contrast, Wellframe's NPS is 65.
Members may not always see or open email surveys, and may not be willing to fill out physical surveys and return them by mail. Digital health tools like Wellframe can deliver in-app surveys that meet members where they are to capture the most responses.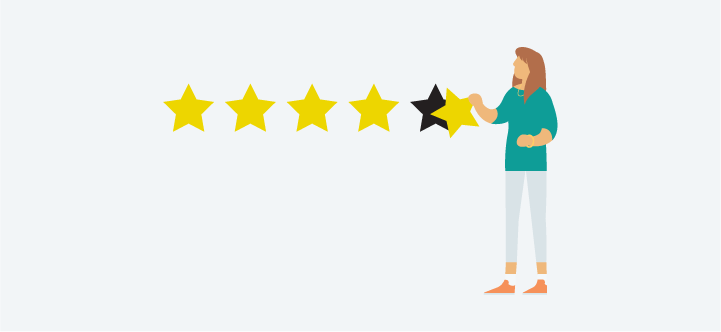 Check your app ratings and reviews
Don't overlook this metric when capturing indicators of member experience and satisfaction. A positive rating on the App Store and Google Play communicates the effectiveness of your digital health app to both members and customers. And it's easily searchable by prospective customers. Plus, your team can leverage positive reviews for compelling testimonials that demonstrate the positive impact of your app. Factors that influence app reviews most positively include UI and UX, multimedia, and user requests.
Key takeaways
"Member experience" can be a nebulous term to quantify, and while important, NPS alone may not show the full value of your digital offering. The above metrics can serve as leading indicators to help your organization demonstrate the effectiveness and impact of your digital advocacy service to stakeholders, so you can drive market growth.
---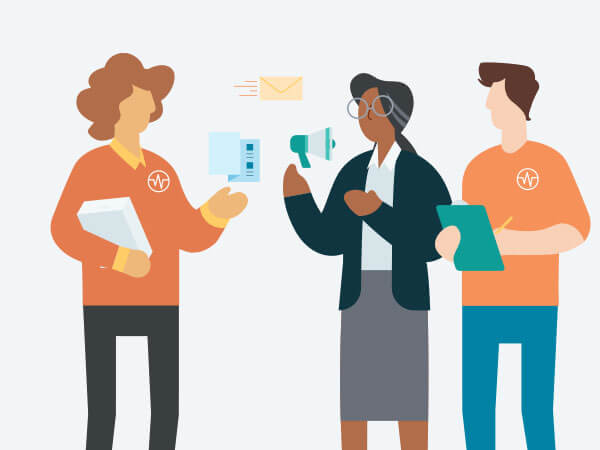 Are you looking for ways to get more members to use the digital tools your health plan already uses?
Watch our on-demand webinar, "How to encourage your members to use digital care management offerings."
See how other health plans are elevating their member marketing strategies to improve onboarding and retention.