4 Steps to help health plans own the member experience
In healthcare, it often feels as though the industry is changing so quickly that it's hard to keep up. How members communicate, what kinds of experiences they expect, and what they can afford continues to shift. But health plans are changing, too—from adopting digital technologies to partnering with local organizations—in an effort to own the member experience and improve care delivery.
Why is there a renewed incentive for health plans to address the member experience now? STARS and HEDIS ratings are becoming more important than ever to retain and attract new members. Medicare Advantage members now have insight into your quality and satisfaction scores—which can and will impact their buying decisions. Health plans also have to appeal to members purchasing insurance coverage through the ACA, as well as meet increasing expectations from employer groups that want to differentiate with competitive benefits.
There is no question that pivoting to a modern member experience is not easy and will require an intentional effort to transform. Many members don't see their health plan as a trusted ally, but as a confusing organization that processes their claim. Below are 4 actions that can help health plans own the member experience and build better member relationships.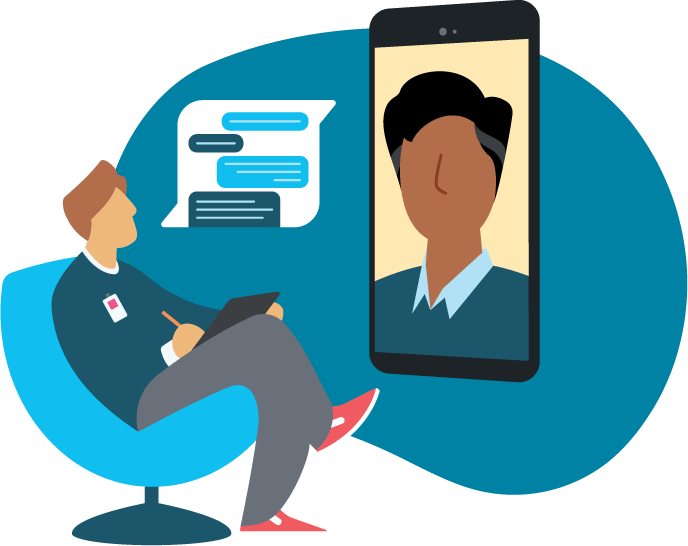 Step 1: Provide a best-in-class member experience
Delivering a superior member experience means making sure members can find, access, and understand their health and benefits information. Give your members the ability to engage with your health plan when it's most convenient for them—and make it as pleasant as possible.
Just because members have to fill out a form or complete an assessment doesn't mean it has to take an hour over the phone. Health plans have the capabilities to reach and engage members through multiple platforms. Try looking to other industries for best practices on how to effectively market to your members and build their trust.
Step 2: Knock down internal data silos
Many health plans operate in silos, complicating internal communication. This is not surprising given the size and scope of health plan responsibilities. Digital engagement tools can make it easier for clinicians and customer support staff to work as a team. But it's possible to take that one step further and enable cross-department member support.
Digital engagement tools enable members to send messages to their clinicians. In the course of a conversation, a member might have a question about a recent bill. Instead of referring a member to customer service through an 800-number, the care manager can bring a customer service rep right into the chat thread to answer the question directly. Plus, both the clinician and customer support rep can see the member chat history, reducing time spent rehashing the same information.
Step 3: Expand care management across the risk pyramid
When implementing a digital engagement solution, many health plans start with care management for high risk members to expand their reach and make the most immediate impact. But using digital tools allow plans to scale engagement across the risk pyramid. After all, members need support throughout their journeys—not just with high-risk condition management.
Digital member engagement can help clinicians and customer support build relationships with members before they have a critical need. This proactive outreach helps members better understand their benefits, get access to helpful clinical information, and schedule key appointments.
Step 4: Take your member marketing to the next level
The old saying "if you build it they will come" is a fallacy. If you really want your members to use your digital engagement solution, you have to tell them about it (a few times, probably), invite them, and make it easy to move through the process. Friction of any kind increases the risk of dropoff.
Healthcare isn't just a series of points in time. To differentiate your plan, design member marketing for the holistic member journey rather than for episodic touchpoints. Doing this requires personalization: making sure members only receive information relevant to their health, and making them feel as though their health plan really knows them. It also means using multiple communication channels and giving members the choice of how, when, and where they engage with you. Most of all, it means being proactive, and helping members before they know they need help.
As a health plan, you have to deliver value to members in order to build their trust. Then you can ask for information or actions in return.
---
Is your health plan ready to take ownership of your member experience, improve retention, and deliver whole-person support?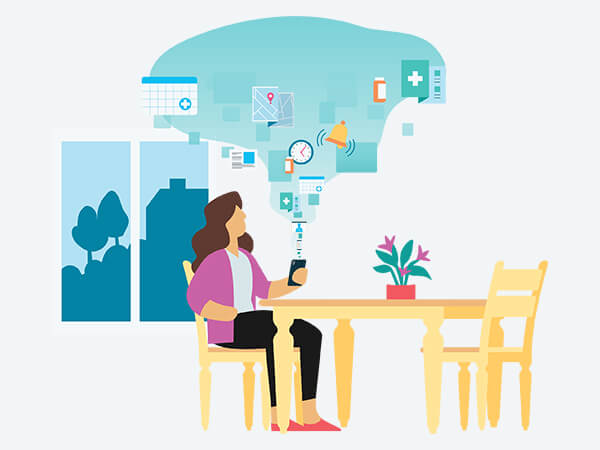 Check out our on-demand webinar: How health plans can use digital health technology to improve the member experience.
In this webinar, speakers from Wellframe and GuidingCare share their experiences working with health plans to implement digital health technologies across member populations.