Care Program: Maternal Health
What is the Maternal Health digital care program?
Wellframe's Maternal Health digital care program bundle includes six digital care programs to support each of these diagnoses:
Maternal Health: Prenatal & Postpartum

Multiple Pregnancy

Gestational Diabetes

Gestational Hypertension

Substance Use Disorders

Prenatal Biometrics
The Maternal Health program spans 290 days—the average pregnancy length. This program is date-dependent, meaning that members must enter their estimated due date. Doing so ensures that program participants get timely and accurate information based on how far along they are in their pregnancies. Members can also request to be removed from this program early if they deliver before their due date or if other issues arise.
How does Wellframe's Maternal Health care program empower care teams?
Pregnancy can be a particularly scary or stressful time for members—especially if they're high-risk or first-time parents. The Maternal Health digital care program offerings deliver regular, reliable health and wellness information right to members' devices. If members have additional questions, they can reach out to their care teams through the same app.
The Maternal Health digital care programs give members agency to learn about what to expect during pregnancy, the benefits they have access to, and the warning signs they should make their care teams aware of. This gives care managers more time to support higher-need members and make a positive impact on a wider population.
Surveys and assessments surface key insights
As part of the Maternal Health digital care programs, members receive digital surveys and assessments that can alert care teams to potential health issues or barriers to healthcare access. Care managers can also leverage validated screening tools within the digital care programs:
PROMIS CAT Depression

PROMIS Anxiety
Wellframe's digital care programs send dashboard alerts to clinicians if a member's survey responses indicate a care gap or unmet health need. Alerts like these make it easier for care teams to prioritize high-risk members for additional outreach and support.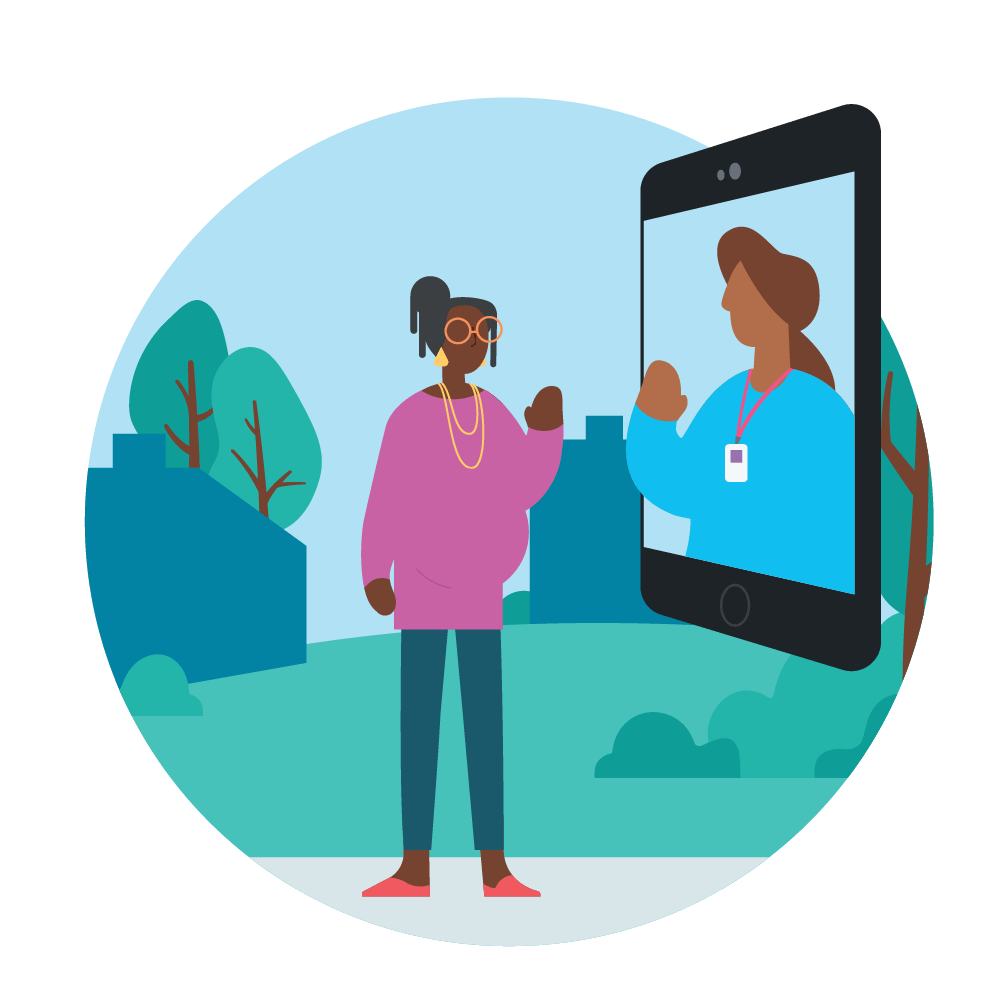 What types of information do Maternal Health program participants receive?
Maternal Health digital care programs include educational articles, surveys and assessments, and regular automated encouragements through the app. Program participants are given a daily checklist with health- and diagnosis-related tasks to complete.
Daily checklists encourage members to take action to improve their health and wellness. These actions include medication reminders, tracking blood sugar, logging physical activity, and reading relevant articles about their pregnancy and benefits. A few of the articles recommended as part of the Maternal Health program offering are:
You're 20 Weeks Pregnant!

Eat Smart to Control Your Blood Sugar

Learn About Preeclampsia

Breastfeeding

Prenatal Care During Multiple Pregnancy
This information can be particularly valuable for members with high-risk pregnancies, who can benefit from additional support. Digital care programs like those in Wellframe's Maternal Health offerings can help care teams build trust with members and uncover the information they need to improve outreach and care outcomes.
---