Care program: Diabetes
What is the Diabetes care program offering?
Wellframe's Diabetes care program bundle is part of the Chronic and Complex Care offering. The bundle includes 2 unique digital care programs:
Type 2 Diabetes

Prediabetes Support
The Type 2 diabetes care program spans 45 days. It's designed for adults who are recently diagnosed with Type 2 diabetes, or are having difficulty managing their condition. The Prediabetes Support program lasts 35 days. It's for adults diagnosed with prediabetes, and can also be beneficial for members who are at increased risk of developing prediabetes.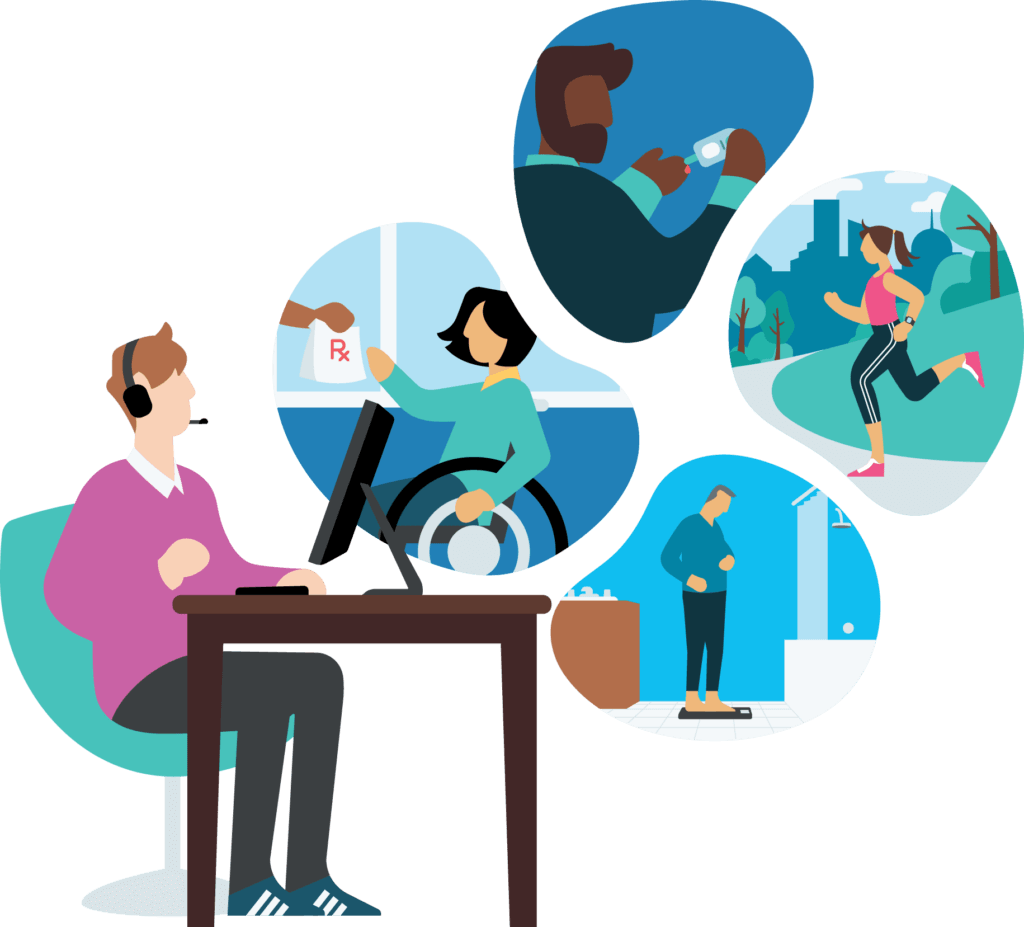 How does Wellframe's diabetes care program empower care teams?
Earning members' trust and encouraging them to play an active role in their care management is vital to improving care outcomes. By leveraging the diabetes digital care programs, care managers can ensure their populations are receiving relevant health information at the right time in their journey.
Care teams can see how often members engage with their care program, and identify which resources they're using. This kind of information can make it easier for clinicians to spot gaps in care, and give them clear intervention points.
Surveys and assessments surface key insights
As part of the Type 2 Diabetes program, members receive digital surveys and assessments that can alert care teams to potential health issues or barriers to healthcare access. Care managers can also leverage the PROMIS CAT Depression validated screening tool as part of the care program.
With Wellframe, clinicians receive dashboard alerts when member responses indicate a care gap or unmet health need. These notifications make it easier for care teams to prioritize high-risk members for additional outreach and support.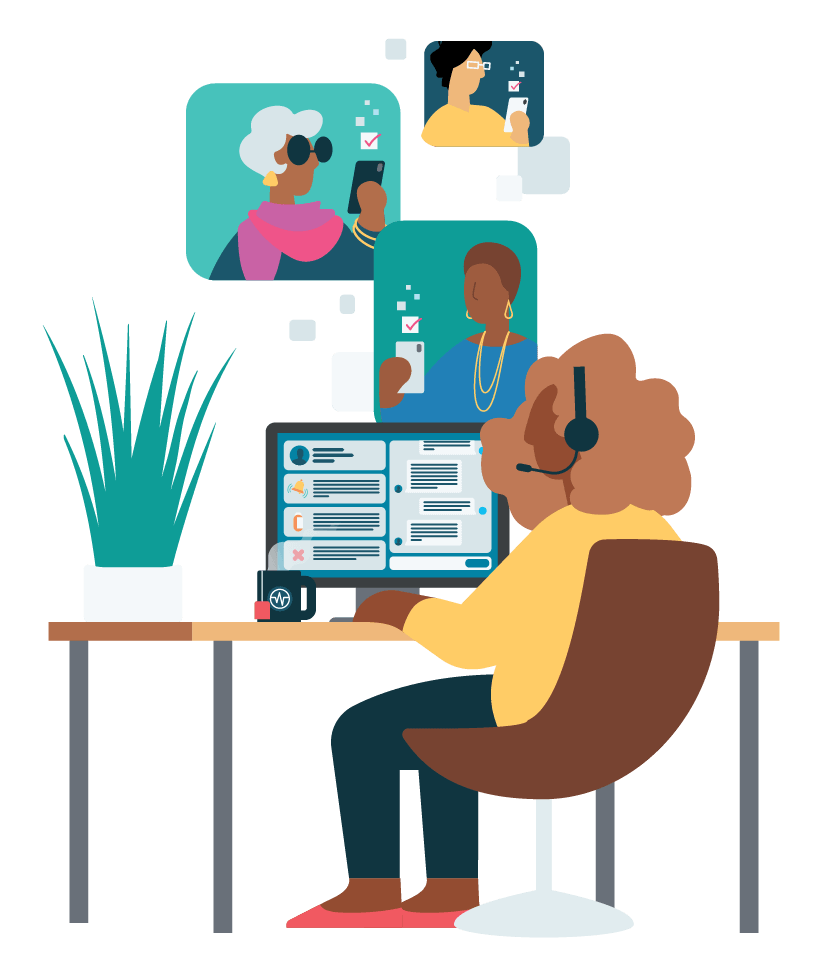 What types of information do diabetes care program participants receive?
Both of the diabetes digital care programs include educational articles, surveys and assessments, and regular automated encouragements. Program participants are shown a daily checklist with health-related tasks to complete.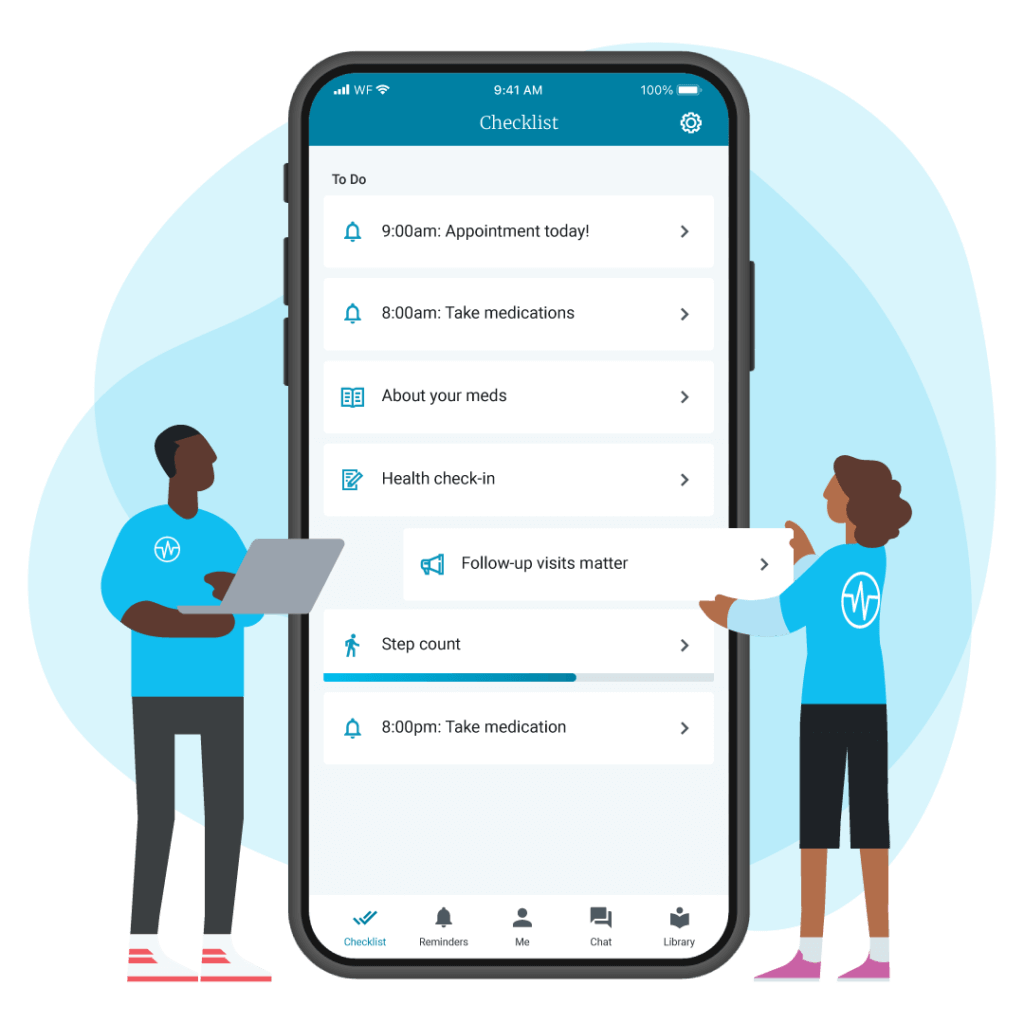 Daily checklists encourage members to take action to improve their health and wellness. These actions include medication reminders, tracking blood sugar, logging physical activity, and reading relevant articles about their diagnosis and benefits. A few of the articles recommended as part of the Diabetes program offerings are:
All About the A1c Test

Myths and Facts about Prediabetes
Digital care programs like those in Wellframe's Type 2 Diabetes and Prediabetes Support offerings can help care teams build trust with members and uncover the information they need to improve outreach and care outcomes.
---