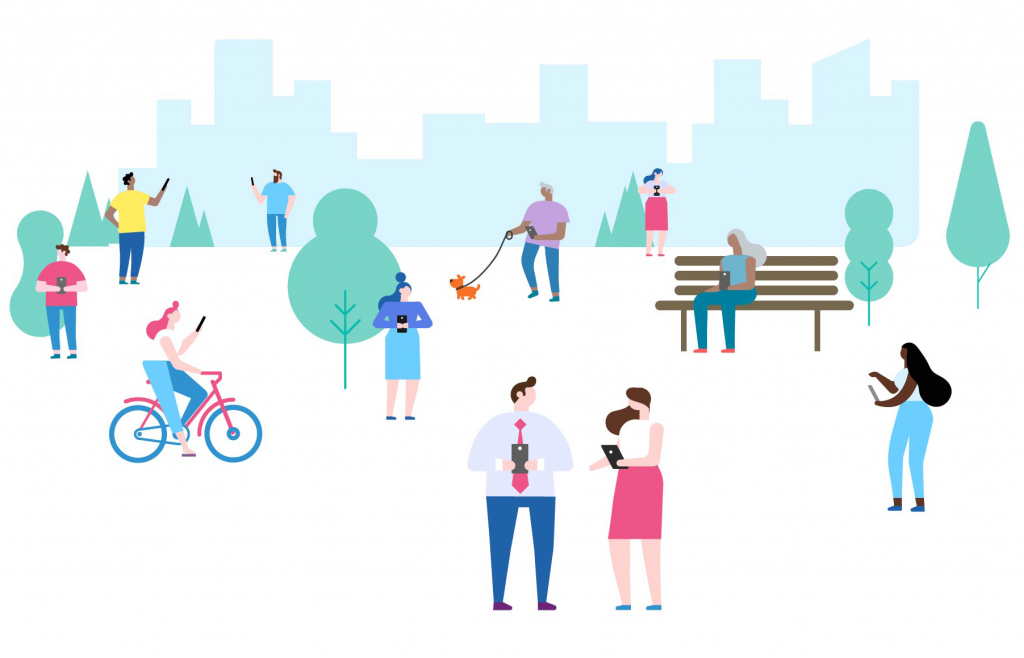 Studies show that the Medicaid population is just as likely to own smartphones as the general population.
of the general adult US population owns smartphones*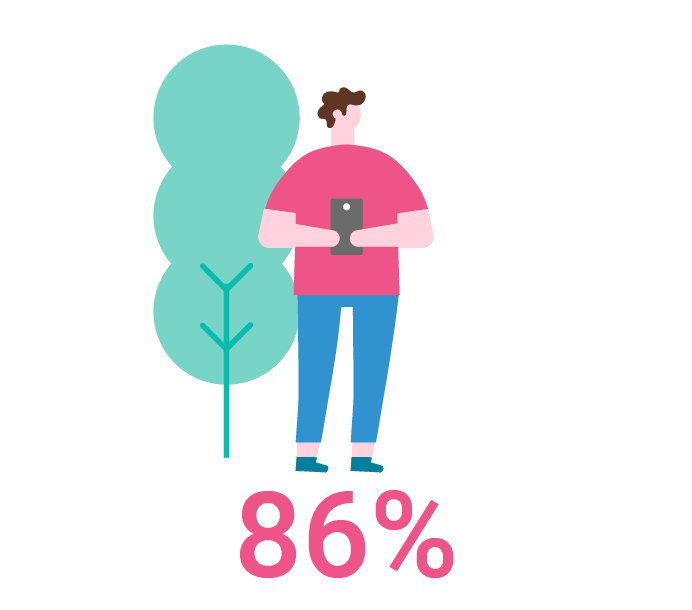 of Medicaid beneficiaries own smartphones*
Overall smartphone adoption is widespread*
PERCENT OF ADULTS WHO HAVE OR OWN A SMARTPHONE**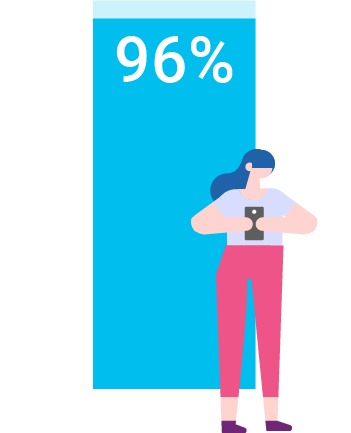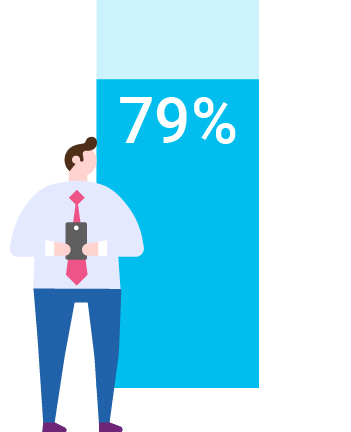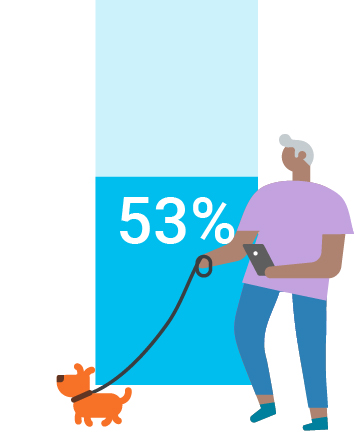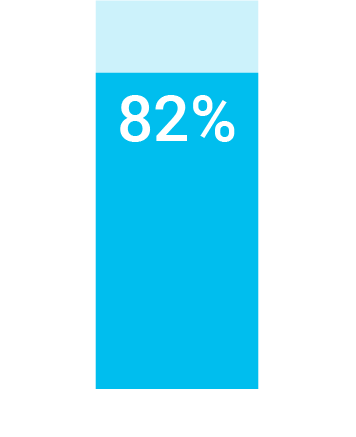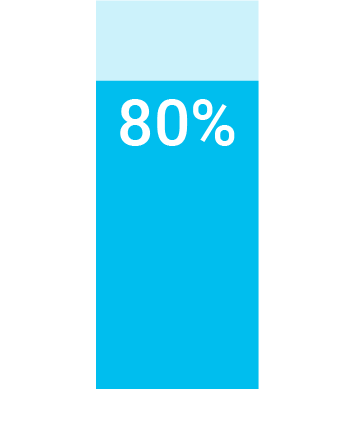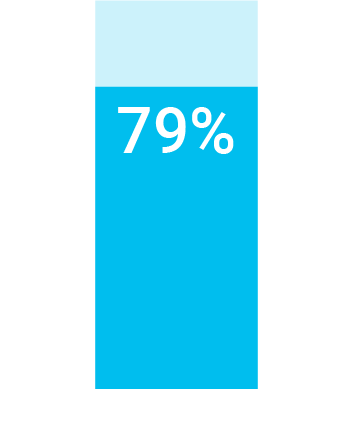 Smartphone adoption among older people grew by 50% over the last six years***
Medicaid beneficiaries may also be using their mobile device for most of their internet activity—which could make them especially receptive to mobile health apps.
1 in 4
lower-income adults are "smartphone only" internet users, and don't have a broadband connection at home.**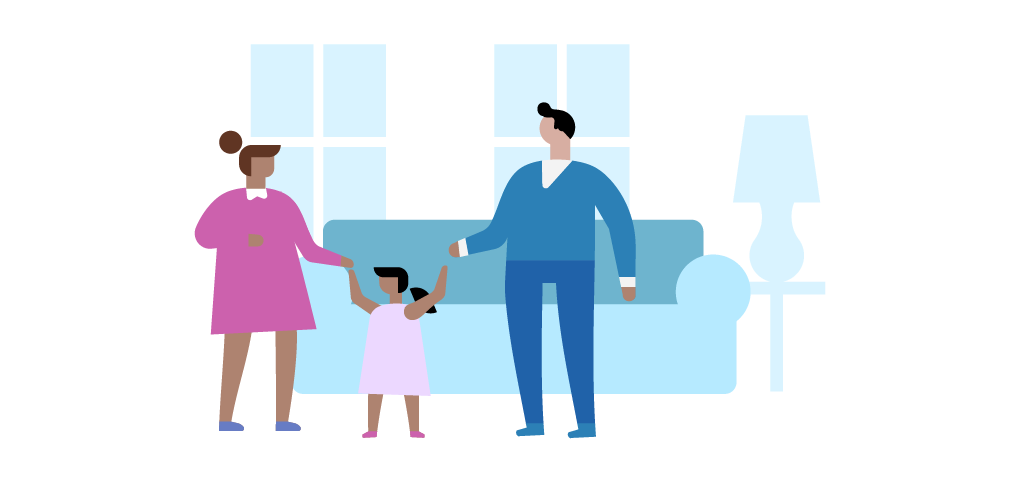 Plus, Medicaid members already use technology to help manage their health.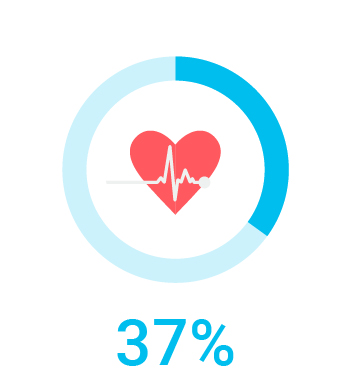 measure fitness and health improvement goals such as exercise, diet, weight, and sleep*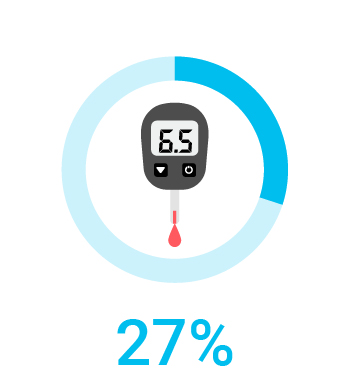 monitor health issues such as blood sugar*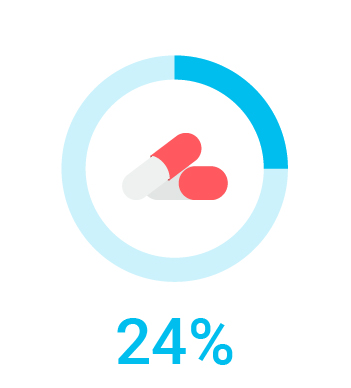 receive alerts or reminders to take prescriptions drugs*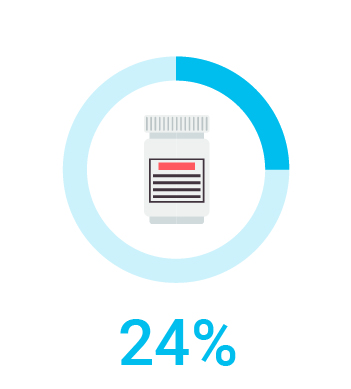 measure, record, or send data about a prescription they are taking*
To engage Medicaid members in their health, it's crucial to meet them where they are—on their smartphones. As part of your broader digital health management strategy, make sure your organization can deliver convenient health support directly to members' mobile devices.
**"Mobile Technology and Home Broadband," Pew Research, June 2019