What is NPS?
Net promoter score (NPS) is a measure of customer experience based on how likely a customer is to recommend a brand. NPS is an averaged numerical score, calculated based on user surveys and reviews.
Digital health NPS refers specifically to the digital health management apps that your health plan uses. And new research indicates members value website and mobile experience over traditional factors like premiums. So what does this mean for your health plan? Emphasizing digital health management and digital health NPS.
Generally, a good NPS is any score above a 0. Scores of 20 or more are "favorable", over 50 is "excellent", and over 80 is "world-class". When users rate your brand, a score of 9 or 10 will boost your NPS. Scores of 0-6 will detract from your NPS.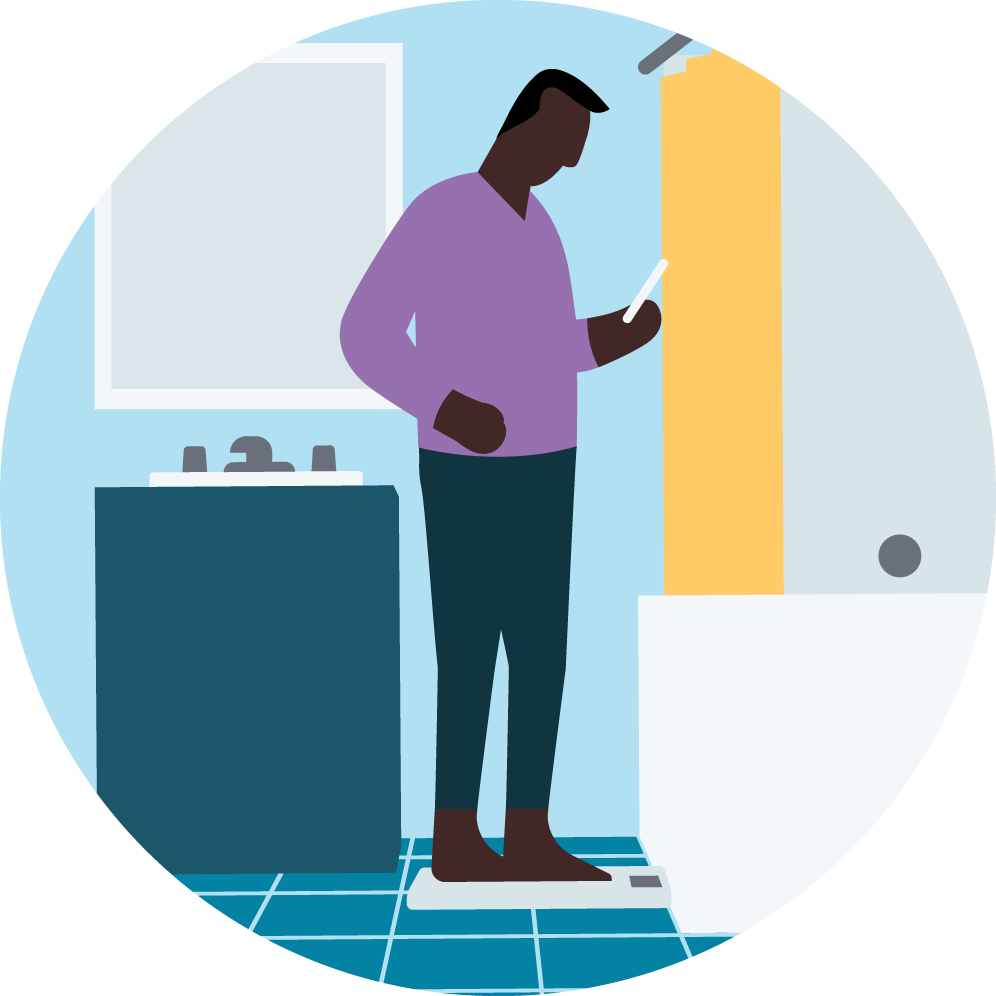 Using this app has put me in touch with a dietitian who I have been working with over the past two years, and with her help I have been successful in losing 120 pounds."
What is a good digital health NPS for health plans?
The average NPS for health plans is 24—which is a favorable score. But there is still much room for improvement.
To put this in perspective, the average NPS for drug stores and pharmacies is 32. For general software and mobile apps, the average NPS is 41. Popular consumer brands Apple and Amazon report scores of 47 and 53, respectively.
All this to say: While health plans could have lower scores, there is also much room for improvement. Particularly when it comes to digital health NPS for care management apps. It all boils down to what users are looking for in a digital health management solution.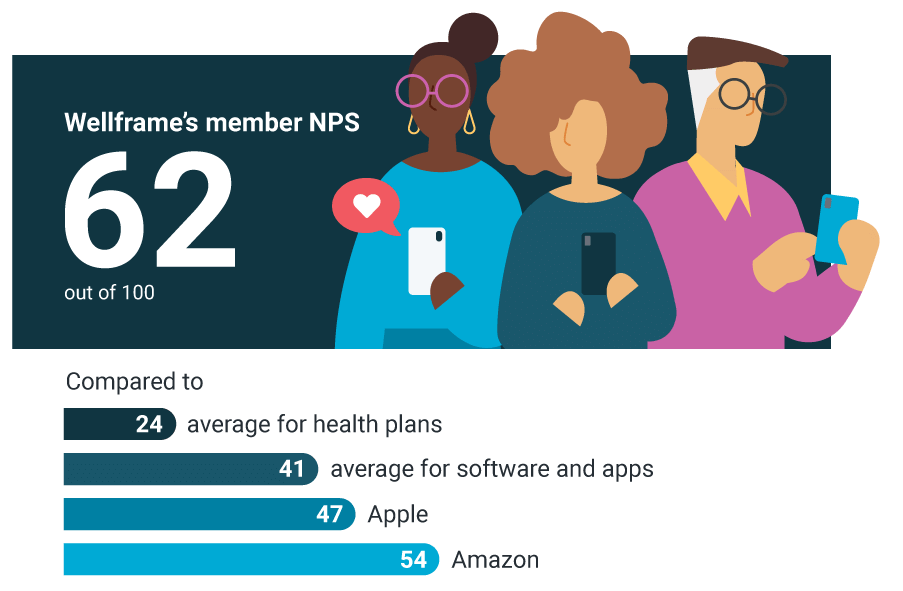 It's great to have a friendly accountability partner at your fingertips (smart phone) that has health care knowledge! I look forward to communicating with her often and her encouragement makes a difference!! The reminders settings are helpful, the articles and videos are a wealth of information. All in all this is a great idea and opportunity for anyone who is on a journey to be their healthiest self."
Top features impacting digital health NPS
To understand more about what members want from their health plans, Wellframe surveyed over 1,000 health plan members across the U.S. We also conducted virtual interviews with small groups of health plan members to dive even deeper.
The survey and interviews revealed that there are three key features that members want most from digital health management apps:
Access to an individual care manager
Informational content curated to individual needs
Accountability through care teams and tracking
Members also frequently used or requested in-app medication reminders and physical activity tracking. Offering these tools brings you one step closer to ensuring your members would recommend your health plan to others.
What do all of these features have in common? They allow members to take control of their own health and wellness by giving them the resources they need. Show your members that you are working to help them reach and maintain their health goals—and improve your digital health NPS in the process.
I find that the app keeps me actively engaged and locked in to make sure that I am on the Healthy Path!!! Even if I fall on my face, I'm still moving forward!!"