How health plans and employers can meet today's healthcare needs
It's well-documented that COVID-19 has prevented many people from receiving necessary healthcare services. Meanwhile, the mental and emotional impacts of the pandemic are taking a toll on the overall health and wellbeing of countless Americans.
To ensure every individual receives the care they need in these unpredictable times, health plans and employers must work together. But what can these organizations do today to meet the needs and expectations of employees and members?
1. Adopt a whole-health approach
The pandemic has highlighted the need to support a broad range of health issues that involve not only physical health but mental, behavioral, emotional, and social barriers to health. To address these many facets of wellbeing, health plans need to adopt a holistic approach that offers support beyond clinical care.
This whole-person model should address the social determinants of health, ranging from food insecurity to language barriers, as well as mental health. For example, virtual engagement tools such as video chat and messaging can be used to uncover and address the social isolation and loneliness that stems from the sustained lockdown. Besides access to care, health plans and employers should also help reduce the stigma around mental health issues so employees can seek help, make the most of the available resources, and feel more empowered to manage their health.
2. Deliver a convenient virtual experience
COVID-19 has prevented numerous individuals from attending in-person appointments for preventive care or chronic disease management. This in turn has accelerated the implementation of digital solutions to deliver engaging virtual experiences so members can get the care and support they need in the safest and most convenient way possible.
To effectively meet employers' demands, health plans have to adopt a member-centric and digital-first mindset when designing the ideal employee experience. This requires that health plans work with their employer partners to ensure that members are aware of and can access telehealth services. They may also create an ecosystem of apps and IoT devices to facilitate the delivery of care. Plans can also provide remote patient monitoring solutions to support effective preventive care, including in-home biometric screening.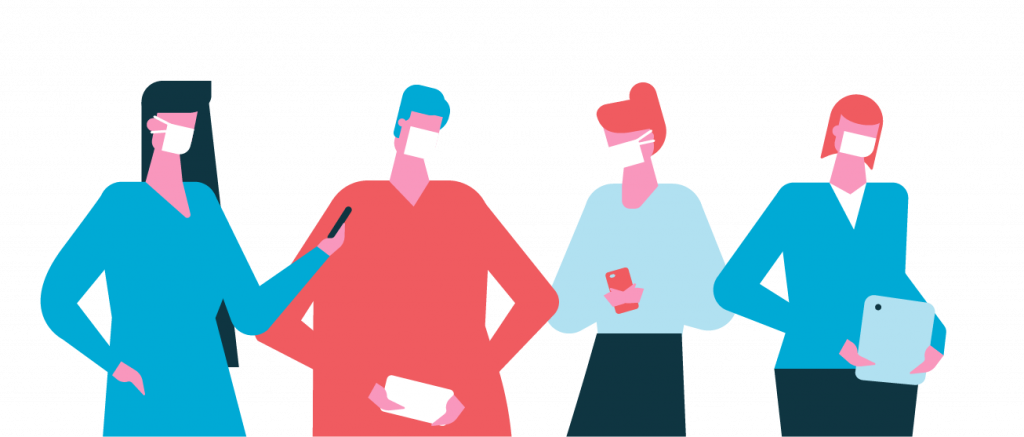 3. Implement a unified platform
A simplified and unified experience is key to helping employees improve benefits utilization. Often referred to as a "digital front door," this one-stop-shop platform allows health insurance plans to better package tools and programs so members can easily access those that are relevant to them. This approach can also be facilitated through a concierge or advocacy service to deliver personalized assistance. For instance, members can check their benefits in real-time, schedule telehealth appointments, and get support to navigate the healthcare system.
A centralized health management hub can also help employees to improve their health literacy as well as proactively manage their care and benefits—without waiting on hold to speak to a customer service representative. Forward-looking health plans deliver a mobile self-service hub that includes a knowledge base or FAQ section, as well as the ability to get assistance from staff via secure mobile messaging.
4. Harness data to personalize support
When organizations can effectively harness their data, they can better understand employee behaviors and preferences while monitoring key trends. Effective data analytics allows health plans and employers to uncover and address health needs such as gaps in care, as well as increase engagement through personalization and targeted messaging. Based on these insights, some plans and employers implement a segmentation strategy to deliver relevant experiences, effectively position care management programs based on each individual's conditions, and direct members to the appropriate resources.
To leverage analytics effectively, you should identify the right data points, measure the right KPIs, and constantly keep your finger on the pulse through surveys and listening campaigns. By combining first-hand, real-time inputs with external research data, organizations can better target the right resources to the right people to create the most impact.
Conclusion
As employers increasingly expect their health plan partners to deliver digital health solutions to control healthcare costs and improve satisfaction, plans need to be able to offer the right services and resources in the right place, to the right members. In doing so, they can help improve access, encourage engagement, and improve outcomes—better positioning them to win or retain employer business.
With the right digital health management solution, organizations can adopt a holistic health management strategy, interact with members through multiple convenient channels, provide a unified platform that facilitates seamless virtual care, and leverage data to enhance the member experience.
Learn how Wellframe can help your organization deliver a seamless digital experience across the healthcare journey.