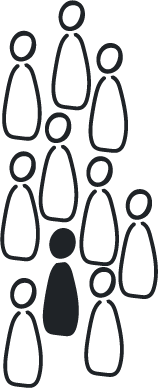 Health literacy is an individual's ability to access, process, and understand basic healthcare information so they can make appropriate health decisions.
People with limited health literacy tend to have higher rates of hospitalization, are more likely to suffer from chronic conditions, and often skip important preventive care that can help lower the expenses of subsequent treatments.
Alternatively, when patients are informed about their health conditions and treatment options, they're more likely to be proactive about their care and understand why certain appointments or medications are necessary.
Here are three things health insurers can do to raise the health literacy of their members, so they can ultimately improve outcomes and lower costs.
1. Improve accessibility to digital resources
There are over 275 million smartphone users in the US and half of those have used their devices to look up health information. Medicaid beneficiaries may also be using their mobile device for most of their internet activity—which could make them especially receptive to mobile health information.
A mobile presence is critical if you want to reach your audience exactly when and where they're seeking information.
As such, make sure that members can easily access health information by delivering digital resources to their mobile devices. Of course, members won't reference this information if it doesn't feel relevant to their needs. That's why it's critical to provide resources that are personalized to provide the most timely and holistic health information to ensure consistent engagement.
Many leading health plans deploy a member mobile application as part of their digital care management approach to facilitate the delivery of personalized health content and support. In doing so, they can provide clear and action-oriented steps, as well as monitor members' interactions within the app to continuously improve the experience and provide proactive guidance.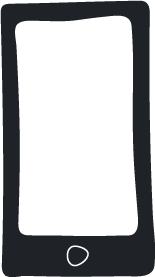 1 in 4 lower-income adults are "smartphone only" internet users, and don't have a broadband connection at home – Pew Research
2. Use plain language principles when developing your content

If your content is complex and hard to understand, fewer members will engage with your resources—making it more challenging to achieve your goals or elicit the desired actions. Health plan leaders must make sure communications are easy to grasp by ensuring their teams follow plain language principles.
These principles are at the heart of effective health education. Here are a few key rules your teams should adhere to:
Avoid the use of passive voice. Instead, use an active voice in which the subject of the sentence performs the action.
Organize the information to visually guide readers through your content. For example, use section headings to allow for easy scanning and bulleted lists to break up the text or outline steps.
Be concise and express only one idea per sentence. Break up different concepts into short sections to increase readability.
3. Take readability to the next level


Health insurance providers are required to meet specific readability guidelines when developing health education resources. However, readability can't always be boiled down to a calculation or mathematical formula when it comes to health information.
While readability assessment tools can help estimate the grade level of a piece of writing, you need to strike a balance so the content not only is readable but also empowers patients with the right medical knowledge so they can advocate for their own care.
For example, if you only use layman's terms (e.g., "weak bones" for osteoporosis,) members won't recognize the medical terms when they read discharge paperwork or discuss their conditions with their healthcare providers.
It's also important to be mindful when using abbreviations. While using "ER" may improve the readability score, it isn't recognizable to everyone. The word "emergency" is more ubiquitous across geography and cultures so it'll be more effective in getting the point through.
You should take a holistic approach when evaluating the readability of your digital health content. Use terms people hear and see, even if they're "big words," as well as colloquialisms for conditions, so your readers can become informed self-advocates for their care.
Final thoughts: health education that informs and empowers
From your communication style to the delivery method, many factors can affect the effectiveness of your health education materials.
Optimize the effectiveness of your resources by meeting members where they are. Deliver digital health education, support, and guidance right to your members' smartphones and tailor the content to the mobile experience by sharing bite-size and actionable information.
When health plans can incorporate educational resources like these as an integral part of their digital care management strategy, they can empower members to take charge of their own care.
In addition, illustrate how members can self-advocate to improve their care and treatment outcomes. For example, show how they can ask clarifying healthcare questions, organize their health information, request interpreters, and take notes when talking to their healthcare providers.