On-exchange marketplace vs. off-exchange plans: What you need to know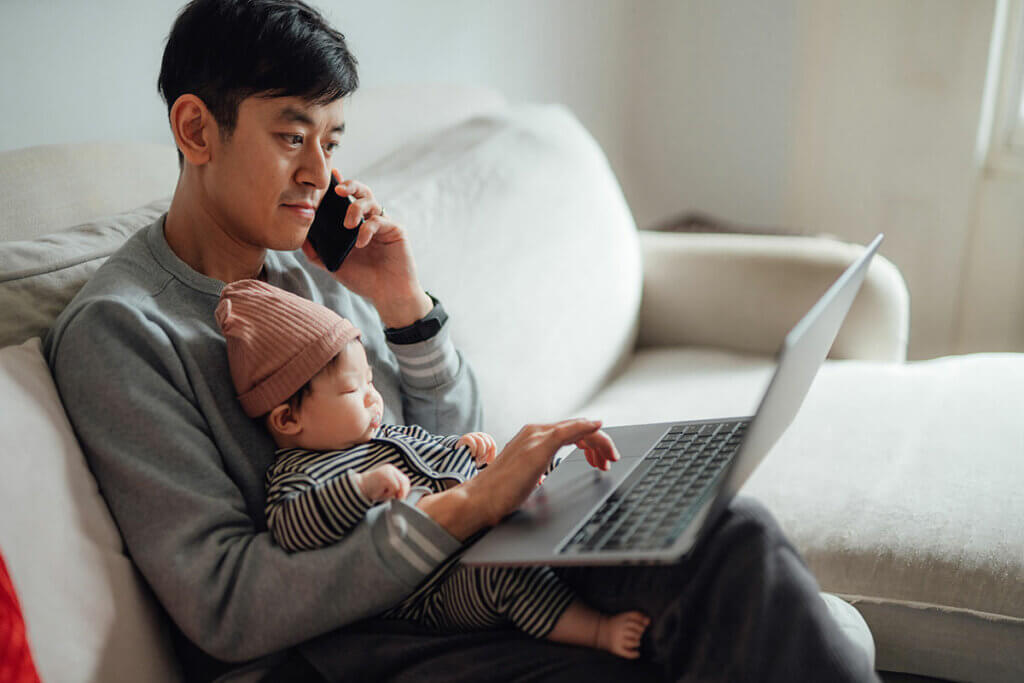 Need insurance but not sure where to buy it? Here's a simple guide.
If an ounce of prevention is worth a pound of cure, that means a healthy lifestyle is your best bet for staying well. But you can't always know what's around the corner. A stumble can lead to a broken bone. Or a bout of the flu could send you to the hospital. That's why choosing the right health plan is so important.
There are several places to get health insurance in the United States:
More than half of all Americans with health insurance get it through their employer.

About 18% of Americans have health insurance through Medicare. Medicare is a federal health insurance program for people aged 65 and older. It's also for people with certain disabilities or end-stage renal disease.

Another 18% are on Medicaid. Medicaid is free health insurance for low-income Americans.
But what if you don't qualify for any of these options? There are a few ways to shop for a health plan on your own.
The first is on the exchange. On-exchange is also known as the Health Insurance Marketplace, or Marketplace. The Marketplace is available in every state. It helps individuals, families, and small businesses shop for and enroll in affordable health insurance. Nearly 16 million people signed up for a health plan on the Marketplace in 2023.
Thanks to the Affordable Care Act (ACA), Marketplace plans must cover 10 essential health benefits. These include:
2. Inpatient and outpatient hospital care.
4. Prescription drug coverage.
6. Rehabilitative services and devices for people with injuries or disabilities.
8. Mental health services.
9. Dental and vision coverage for children.
On-exchange plans may offer even more services where you live, depending on your state.
You can also buy a health plan off-exchange, or outside the Marketplace. Many health plans that offer policies through the Marketplace also offer the same or similar ones that you can buy individually. But there are some key differences with off-exchange plans that can affect your care.
So how can you decide whether an on-exchange or off-exchange plan is right for you? Here's what you should know.
ree smoking-cessation program through your plan.
When to Buy On-Exchange
"Purchasing health insurance through the Marketplace exchange makes sense if you qualify for federal subsidies," says Rikin Shah. Shah is a financial services advisor in Greenbrae, California, and CEO of the insurance agency GetSure. Subsidies provide financial assistance to help pay premiums. There are a few types of subsidies you might qualify for, depending on your income level. Some options are:
Premium tax credit. This lowers your premium, which is the amount you pay each month for your health plan. You put some or all of this credit toward your monthly premium payment. (The Marketplace sends it directly to your health plan company.)

Cost-sharing reductions. In this case, you pay less out of pocket every time you get medical service. (If you are eligible — only plans from the silver category apply.)
Most people who join through the Marketplace qualify for subsidies, says Shah. And 4 out of 5 Americans are eligible for coverage that costs less than $10 a month. In all states, your household income must be between 100% and 400% of the federal poverty level (FPL) to qualify for the premium tax credit. That's up to $120,000 for a family of four. What if your income is above 400% of the FPL? You could still qualify for some savings. Visit Healthcare.gov to learn more.
Here are a few other advantages of buying a health plan through the exchange:
The shopping process is easy. "The exchange simplifies comparing plans and enrollment," says Shah. Health plan exchange websites have digital tools that can help you compare plans.

You know you have comprehensive coverage. "All Marketplace plans must cover essential health benefits," reminds Shah. That includes preventive care and pre-existing conditions.
When to Buy Off-Exchange
In some cases, it makes sense to shop around for other off-exchange options, says Shah. You might want to buy a plan directly through an insurer or broker if:
You don't qualify for subsidies on the health care exchange.

You want more flexibility in plan options.
Just be aware, warns Shah, that these plans aren't always as good as they look. A few things to know about off-exchange plans:
They can deny you coverage.

They can charge you more if you have a pre-existing condition.

They don't have to include those 10 essential health benefits guaranteed by Marketplace plans.
These differences may point to why off-exchange plans sometimes have lower premiums than Marketplace plans.
If you're shopping for an off-exchange plan, here are some red flags to watch out for:
The application asks questions about your health status or history.

The policy doesn't cover essential benefits, such as prescription drugs.

The policy has annual or lifetime dollar caps on benefits.

You can buy the policy outside of the open enrollment period (OEP). OEP is the time when you can re-enroll in the health plan you have or choose a new one. It usually runs from November 1st to mid-January.
Any of these signs might point to a plan that's not right for your personal health needs. One way to protect yourself while shopping outside the exchange? Make it clear to the insurance company or broker that you want an ACA-compliant policy. That means that the plan must include coverage for the ACA's 10 essential health benefits.
Shopping for a health plan can be confusing. But it's also important for your health — and your wallet. So hang in there. And don't be afraid to ask the questions that can help you find the best health plan for you.
Many health plans offer members a digital health management app like Wellframe to help them navigate their health benefits at no extra cost. Don't know if yours does? Reach out to your human resources department to find out.
---
Sign up for the Well & Wise newsletter!
Interested in receiving more information on managing your conditions and healthy living? Sign up for our monthly Well & Wise newsletter to get helpful articles and insights right in your inbox!