Want More from Your Health Benefits? This App Will Help.
Need help understanding a medical bill, finding a doctor, or managing a condition? There's an app for that.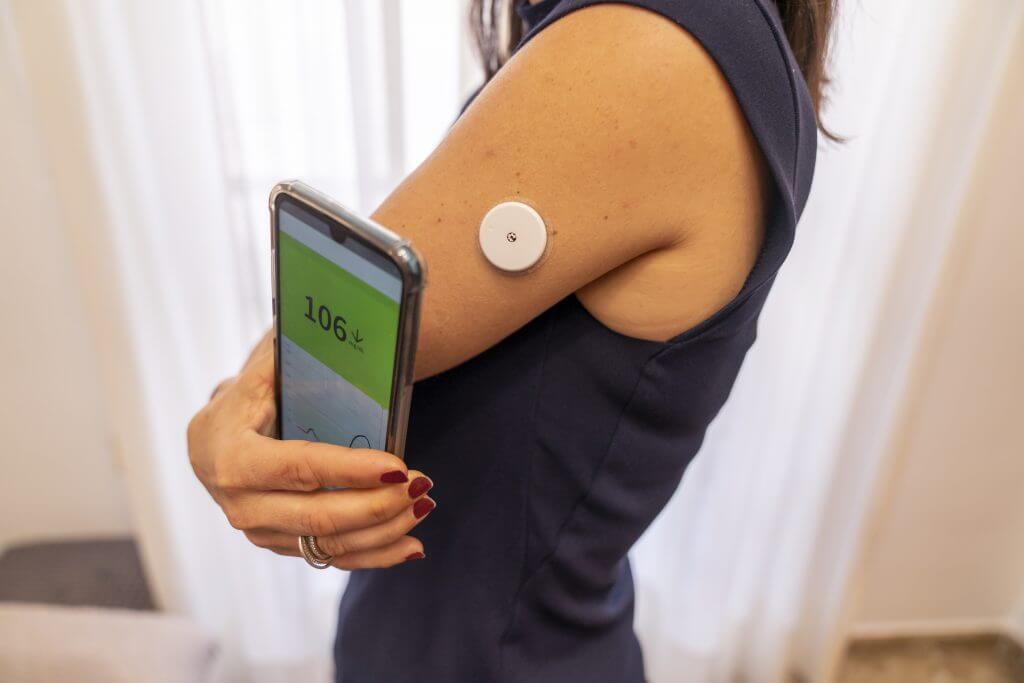 Not so long ago, if you wanted to communicate digitally with your health plan, it meant typing something into their website search bar. If you were lucky, there was also a chatbot. With chatbots, you might have been helped by a real person — but usually not.
Fortunately, we're way past those days. It's easier than ever to use tech to get the most out of your health plan. Now there are easy-to-use digital health management apps. They connect you with personalized information based on your healthcare benefits. They can suggest wellness programs that are right for you. And they can even connect you with a real live expert when you need one.
"These digital health tools make staying on top of your care much easier," says Uma Naidoo, MD. "You can use them right from your smartphone. They have so many features, you might not realize how many are right at your fingertips." Dr. Naidoo is a Harvard nutritional psychiatrist at Massachusetts General Hospital.
For example, many health plans offer their members free use of the Wellframe app. The app can put you in touch with a care manager who's on your care team and knows your medical history. They can guide you on your health journey based on your personal needs. And that's just for starters.
Here are more of the top functions and personalized services that can come with a digital health management tool.
1. Interactive Care Management Programs
Many health plans offer care management programs. They're used to manage chronic conditions such as diabetes and COPD. But you might not know how to get started on these programs. A digital health management tool can connect you to the right care management programs. You can start working with your care team right away. You'll also get many of the resources described below.
Joining a care management program may help ease the stress that can come with complex conditions. You'll be in control of your health. That alone can help you feel better.
2. Interactive Lifestyle and Behavior Programs
These wellness programs can be a huge help for reaching health goals. Research shows that people are more likely to quit smoking if they join a trustworthy behavioral program like those offered by medical or healthcare organizations. The same goes for losing weight. But with so many programs out there, it's hard to know which to try.
"A digital health management app makes it easy to reach your care manager, who can help you choose what program is a good fit for you," says Susan Beaton. She's the vice president of health plan strategy at Wellframe. "These programs focus on ways to stay healthy and give advice to empower you. Prevention is a big part of quality of life. That's why focusing on wellness is so crucial."
3. Biometric Monitoring
Some apps let you pair your biometric devices as part of the digital member experience. This allows you to track data such as physical activity, weight, or glucose levels. For example, the Wellframe app can be paired with your glucometer to record your blood sugar levels. You can also use it with a smart watch to track the number of steps you take each day. All this information can be sent to your care team, so they can check in if there is a concern. It also helps you and your care team spot issues early — before they become real problems.
4. Behavioral Health Support
Maybe you've been diagnosed with a condition such as depression or anxiety. Or perhaps you just need to talk to someone to work through your emotions. Getting professional support when you need it can make all the difference in your mental health. With a digital health management tool, you can find therapists. You can also learn about what's covered under your health plan.
5. Key Reminders
Digital reminders have been shown to help people take medications on time, keep appointments, and get necessary screenings. They're also handy for nudging you to do little but important things. (Think: Drink more water or get up and move.) With a digital health management app such as Wellframe, you can add one-time or repeat reminders. The reminders are also visible to your care team. They can offer you extra support when you need it.
6. Faster Answers
Questions come up — about a benefit, medication, condition, medical bill, you name it. When they do, it can be tough to get the right person on the phone to provide answers. And of course, you don't always have important questions just during regular business hours. With apps such as Wellframe, you can ask a question any time it pops up through a secure two-way text messaging system.
The message goes straight to your care team, which will get back to you quickly with information. If they don't have the answer, they'll connect you with someone who does. It might not be instant, but it's fast and personalized. (If you're having a medical emergency, please call 911.)
7. Private Health Library
There's so much conflicting information about health on the Internet. Some is good, some is not so good, and some is just plain dangerous. It's tough to know what to trust. That's why Wellframe gives members access to a resource library. It's full of short articles on specific health concerns. And it's all written by medical experts.
If you don't have a digital health management tool yet, ask your employer or health plan if it's a benefit they offer. "Digital health is the way of the future," says Bindiya Gandhi, MD. Dr. Gandhi is an Atlanta-based functional medicine physician. "This lets patients take more control with their health and well-being. It allows both patients and medical providers to make the best healthcare decisions. That improves outcomes and quality of life. And you can tap into these resources from anywhere, anytime."
---
Sign up for the Well & Wise newsletter!
Interested in receiving more information on managing your conditions and healthy living? Sign up for our monthly Well & Wise newsletter to get helpful articles and insights right in your inbox!