The Trend in Healthcare That Works for You
Learn how digital health management makes it easier to use your health insurance.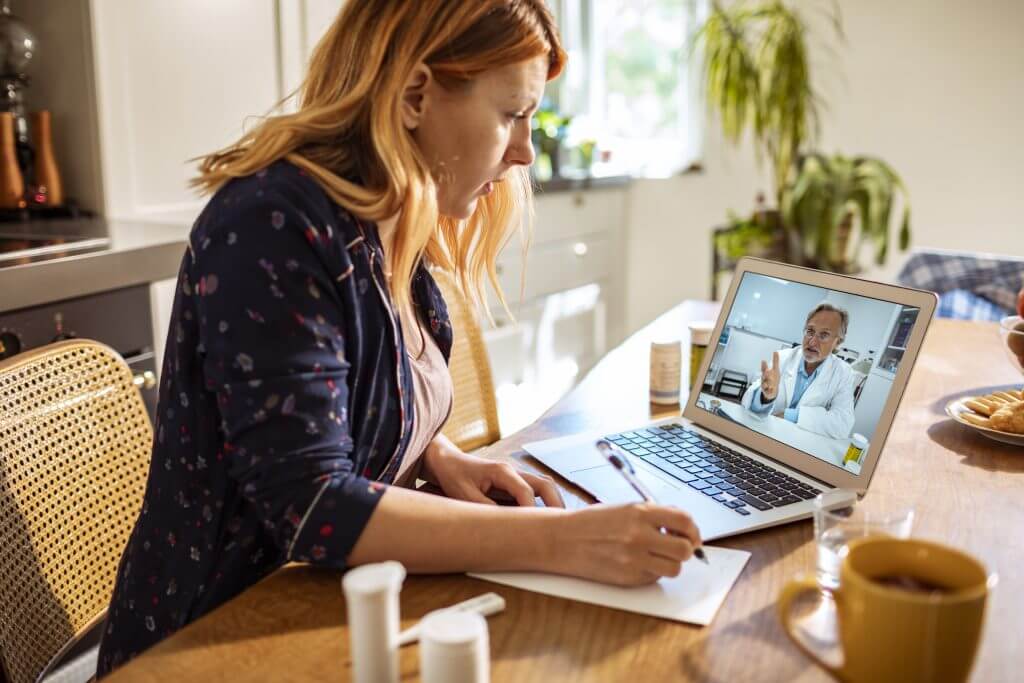 Health insurance in the United States has been around since 1929. Back then, it was generally just a pre-paid monthly payment plan used to cover hospital medical bills. Now it has many more helpful features. But it's also more complex.
As a result, many people can feel overwhelmed by all the new versions, coverage areas, and rules. That can have serious consequences for your health. In a survey by Policygenius, about 1 in 4 Americans said they had skipped medical care because they didn't know what their health plan covered.
Here's the good news: Health plans are finding new ways to make things simpler. And one of the latest solutions showing huge results is digital health management tools.
Think of these tools as a bridge to a personal health navigator. They are usually apps paid for by your plan or employer. The app connects you with an advocate on your care team who can help you:
Find the right resources.

Understand health plan concepts and terms.

Solve problems like medication side effects or appointment conflicts.

Decode billing.

Walk you through your coverage.
"Even with technology, you still want to chat with a real person," says Susan Beaton. Beaton is vice president of health plan strategy at Wellframe, a digital health management app. "You want someone who listens and can really help you."
Health plans tend to have membership packets, Beaton adds. These packets are filled with vital information. But most of us don't read them all the way through. Even if you did read yours, it can still be tough to know what applies to you. A digital health management app can point to what's important for your personal situation.
There are many ways a digital health management tool be a long-term resource. Here are three key benefits to know about.
A digital health management app delivers clarity on specific questions.
Getting a clear understanding of health insurance details is important. For example, maybe you don't know the difference between a copay and coinsurance. Or perhaps you're wondering if your favorite doctor is out of network. If so, does that mean you have to pay for everything out of pocket? And what if you need to see a specialist — do you need a referral?
"It is so essential to ask these kinds of questions," says Beaton. "That can make your healthcare situation much easier. Knowing the answers helps you make decisions about what to do next." For instance, it may lead you to switch to providers who are in your network, including one who specializes in your condition. This simple move could save you a lot of money and stress.
With apps like Wellframe, you can send your questions via a secure two-way messaging system straight to your care team. They'll get back to you with personalized answers or connect you with someone who can help.
A digital health management app connects you with prevention resources.
Another big bonus of a health management app: It can help you understand screenings and other prevention tools, Beaton says.
Often, these need to be personalized. Maybe you have a family history of colon cancer. That usually means you'll start screening earlier than someone with average risk. A health management app can connect you with your care advocate. They can explain the screening and how it is covered by your health plan. You'll also learn which doctors and hospitals are in your network.
"As you work with a care advocate, you can find out about screenings that are right for you," says Beaton. "That means you aren't just using your healthcare when you're sick or injured. You're making the most of it to stay healthy."
Contact your health plan to see if you're eligible for Wellframe.
A digital health management app helps streamline your care.
Anyone who has had a difficult medical issue knows it can be hard to manage their care. You have multiple appointments, lab tests, medications, and doctor feedback. If you have a chronic condition, tracking it all can feel like a part-time job.
"Staying on top of care when you have a chronic condition is a challenge," says Uma Naidoo, MD. Dr. Naidoo is a Harvard nutritional psychiatrist at Massachusetts General Hospital. "Digital health tools can make this much easier. But there are many tools available. That can be overwhelming for those who aren't necessarily tech-savvy or have complex care plans."
In other words, just having the tech isn't the answer. As Beaton notes, it's the people behind the tech who make it into a resource for better care. They can bring together in-person care and tech-based resources. They can guide you in ways that are meaningful. You don't feel like you have only that health plan packet. You have a navigator who cares about you.
"A care advocate can solve issues before they become problems," says Beaton. "That gives you peace of mind and gets you the best care possible."
---
Sign up for the Well & Wise newsletter!
Interested in receiving more information on managing your conditions and healthy living? Sign up for our monthly Well & Wise newsletter to get helpful articles and insights right in your inbox!