How to beat chronic illness burnout
Living with a chronic condition like diabetes or heart disease can take a toll on your mental health and lead to chronic illness burnout. Here are some ways to stay positive and energized while you work to stay well.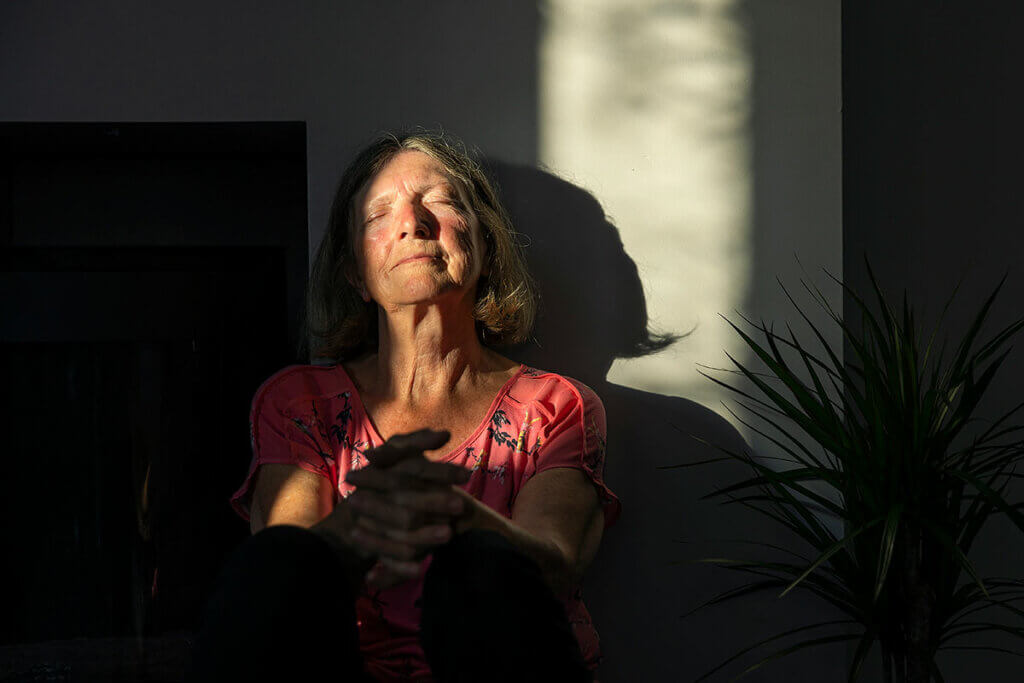 If you manage a long-term illness like diabetes, asthma, or cancer, you know it's not something you can just ignore when you don't feel like dealing with it anymore. Staying on top of your medications, appointments, healthy habits, and health plan coverage can be an everyday job. Sometimes it feels like a full-time one.
"There are certain chronic illnesses that are associated with burnout, simply due to the sheer amount of time people struggle with them," says Rosalind Dorlen, Ph.D. Dorlen is a psychologist in Summit, New Jersey. For example, up to 50% of people with a chronic disease such as Parkinson's also have depression. And almost a quarter also report severe fatigue.
If you're struggling with chronic illness burnout, these tips can help. And they won't add more overwhelming tasks to your to-do list.
Get the right medical help.
"If you have a problem with your car carburetor, you're not going to go to your local community center to get it fixed," says Dorlen. The same goes for your health: The best way to get the most up-to-date medical care is to see the right specialists for your health issues.
If you need a referral, ask your primary care provider. They are happy to help. Trusted friends and loved ones are another great source for recommendations. Are you part of a care management program through your health plan? Your care advocate can also help connect you with in-network specialists. A digital health management app like Wellframe makes it easy to chat with your care advocate in real time.
Wellframe can connect you with your care advocate to find an in-network specialist on your own time. Many health plans offer Wellframe to their members as a benefit at no extra cost. To find out if yours does, reach out to your human resources department.
Practice self-care.
It's natural to focus on physical symptoms like pain when they're getting in the way of daily life. But mental health is just as important for overall well-being.
"Give yourself permission to take care of yourself not in the physical sense, but in a spiritual and emotional way," says Dorlen. "It helps to relieve stress, and with it, some of the nastiest symptoms people feel when they're so mentally exhausted." It can also help with sleep, which is vital for managing a chronic disease.
While a massage or spa getaway can be a welcome mind-and-body retreat, self-care doesn't have to be expensive or indulgent. The goal is to dedicate some time and energy to putting your mental health first. And that can be as simple as distracting your mind from your illness by doing something you enjoy. Some ideas:
Read.

Watch your favorite TV show.

Listen to music.

Scroll (upbeat) social media while you soak in the tub.

Let yourself laugh. A 2021 study looked at patients with chronic pain who had 2 weeks of "humor training." They had a bigger drop in discomfort than a control group.
Say yes to support.
Keeping up with errands like shopping, cleaning, and cooking is tough enough when you're well. Add an illness or disability and it's even harder — especially if you're doing it alone. It's important to have people you can rely on for help, says Dorlen. So if friends or family members offer to give you a hand, say yes! You'll get the support you need. And they'll feel good making a positive difference in your life.
Don't have loved ones nearby who can pitch in? Look for support groups in your community or church. You'll spend time with others who are going through similar things. It's a great chance to swap ideas and share encouragement. Your care manager can also help connect you with local groups and services. "It's all about the importance of community when you live with a chronic disease," says Dorlen.
Cultivate gratitude.
Research suggests that people with chronic illnesses like inflammatory bowel disease or arthritis who practice gratitude are less likely to have depression. And a happier outlook can also lead to fewer disease symptoms. Why? The researchers suggest that less depression is linked with a better track record for sticking to needed medications. It may also help ease inflammation.
To grow your gratitude, try keeping a daily journal. Use it to jot down a few things that you're thankful for at the end of each day. It can be little things, like waking up to a beautiful morning after a rainy week or catching up with a good friend, suggests Dorlen.
Try to stay active.
It's tough to get up and move when you don't feel well. But it's important. Many studies show that people with a long-term disease who exercise 2 to 3 times a week are less likely to be depressed than those who don't.
If cardio exercise like walking or jogging is too much, try some gentle yoga. It's been shown to help improve quality of life among people who live with chronic diseases.
The Bottom Line
All the tips above can help improve your mental and physical resilience. That's key to steering clear of chronic illness burnout. "It increases your capacity to bounce back, which is important when you deal with the ups and downs of a chronic illness," Dorlen says. The better your coping skills and tools to handle stress, the more likely you'll be able to rise to the occasion.
To learn ways to get the most out of your healthcare, ask your health insurance provider if you have access to Wellframe.
---
Sign up for the Well & Wise newsletter!
Interested in receiving more information on managing your conditions and healthy living? Sign up for our monthly Well & Wise newsletter to get helpful articles and insights right in your inbox!