5 ways to reduce the financial cost of caregiving
If you're helping pay for a loved one's medical care and expenses, these programs and services can save you thousands of dollars in caregiving out-of-pocket costs.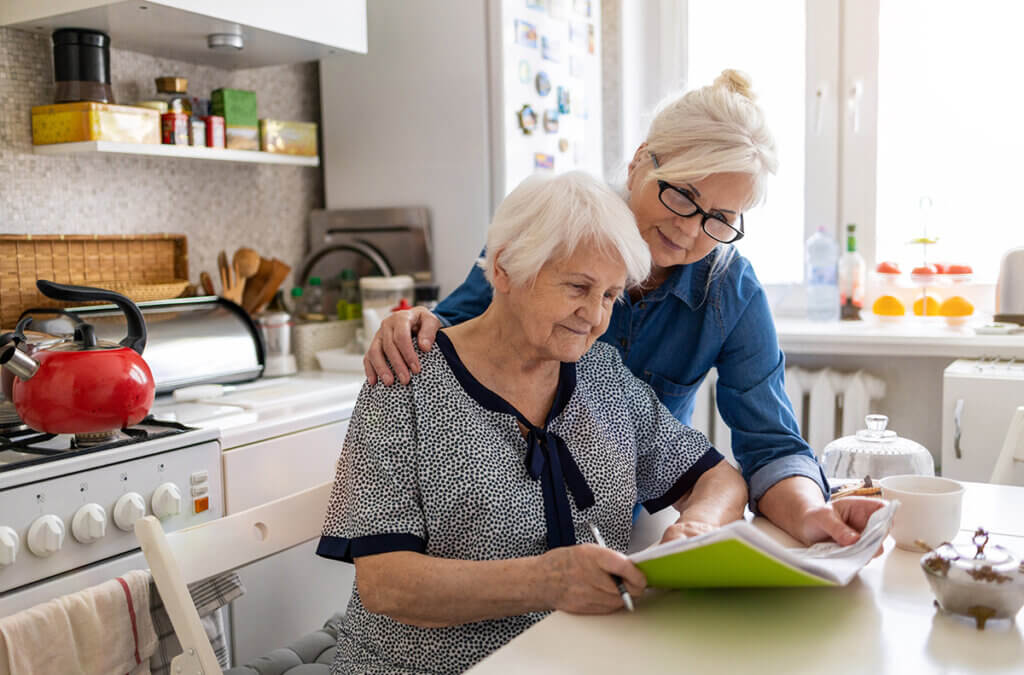 Caring for older, sick, or disabled loved ones is a labor of love. It can take a big physical and emotional toll on the caregiver. It there can also be a serious financial cost of caregiving.
"Caregiver burden is very real," says Caitlin Donovan. Donovan is the senior director of public relations at the National Patient Advocate Foundation. "People taking care of loved ones often sacrifice their own income by either giving up their jobs or cutting back on their work hours." This doesn't just lower their income now, says Donovan. It also lowers the Social Security and retirement savings they get down the road.
More than that, many caregivers help cover medical and related costs for their care recipients. They spend an average of $7,242 out of their own pockets, according to a recent study from AARP. The money goes toward their loved ones' doctor bills, hospital stays, and home rent or mortgage.
The good news: A number of programs and strategies can help cut the cost of caregiving. Here are 5 you should know about.
Medicaid self-directed care
If your loved one has Medicaid, it will pay for a variety of home care services. Self-directed care lets people choose who provides their care. (It's also called consumer-directed care or participant-directed care.) That means they may hire family members to give assistance, such as:
Medical care.

Help with dressing and bathing.

Shopping.

Cooking.

Home modifications.
Medicaid will then reimburse the costs of the care. Check your state's Medicaid program to see what resources are available.
Veterans benefits
Veteran-Directed Home and Community-Based Care is available in 42 states, Washington, D.C., and Puerto Rico. It provides a flexible budget that can average $2,500 a month. The money can be used to pay for medical expenses and help, including a caregiver.
The Department of Veterans Affairs (VA) also offers a Program of Comprehensive Assistance for Family Caregivers. This program provides a monthly stipend for a person giving care to a veteran with disabilities related to their service. The following people can be caregivers:
Spouse.

Child.

Parent.

Stepfamily member.

Extended family member.

Someone who lives with the care recipient full time.
The stipend rate depends on the level of care the veteran needs. It's also based on pay rates for home care where they live. So the program could pay around $20 an hour or a few thousand dollars a month. Veterans who get a pension can also apply to the VA for an added benefit to put toward care at home.
Tax credits and savings
Do you financially support your loved one for half the year or more? If so, you may be able to get a $500 tax credit. Another credit to know about is called the child and dependent care credit. It could be worth up to $4,000 per year. You may also be able to deduct what you spend on your loved one's medical care. For this, you must itemize deductions on your tax return.
Finally, if you have health insurance through your employer, find out if you can switch to a plan with a dependent care flexible spending account (DCFSA). FSA money is not taxable if it's used to pay for certain medical or dependent care expenses.
Utility assistance
Low-income seniors may be able to use the Low Income Energy Assistance Program. It helps pay their home heating and cooling costs. If you're helping pay for utility bills, this can take some of the strain off you.
"Right now, because of the pandemic, many states have updated some of their assistance programs for electric and gas," says Donovan. "Programs also exist for free or discounted Wi-Fi and phones." Donovan's organization offers an online directory of assistance resources.
Crowdfunding
Don't be afraid to ask your community for help. Think about starting a crowdfunding campaign. It makes it easy for others to help you pay for the cost of caregiving. You can set up a page on sites such as Indiegogo or GoFundMe. There, you can share your story and learn how donations can help. Remember: The world is full of compassionate people. You are proof of that!
---
Sign up for the Well & Wise newsletter!
Interested in receiving more information on managing your conditions and healthy living? Sign up for our monthly Well & Wise newsletter to get helpful articles and insights right in your inbox!