The 5-step staff efficiency framework for reaching your member engagement goals
Extend your health plan's care resources by embracing digital health technology. For this staff efficiency framework, we listened to our health plan customers' stories and identified their best practices to share with you.
Implementing technology is the easy part. Getting adoption and change management over the line is really the hard work."
Staff efficiency & digital adoption: Achieving member engagement
Offering digital health management is one key way for health plans to differentiate their services and engage more members. With DHM, your plan can give members the convenient and accessible experience they expect while improving their health outcomes.
But investing in a digital health strategy is only one step of a larger digital evolution journey. To demonstrate ROI and member engagement, health plan leaders must first ensure frontline staff can use technology investments efficiently and effectively. This requires a thoughtful change management strategy that prepares and supports staff, establishes the necessary steps for change, and monitors pre- and post-change activities to ensure successful technology implementation.
This may sound like a daunting undertaking. But with this proven staff efficiency framework, health plan leaders can help their organization adopt new technology. Which means you can drive meaningful member engagement, more efficiently.
Get the workbook
The 5-step staff efficiency framework for member engagement
Complete these exercises to help inform your digital engagement strategy, so you can drive staff efficiency and member retention
Step 1: Assess
Observe and make note of current care team makeup, staff members, workflows, strategies, care models, training modalities, and performance management.
Step 2: Diagnose
Based on information collected, identify problems, risks, and strengths to adopting new digital health technology.
Step 3: Plan
Identify performance and measurement goals for training, engagement, workflows, and staff adoption.
Step 4: Implement
Execute performance recommendations and goal tracking to ensure accountability from executive leadership.
Step 5: Evaluate
Review data-driven outcomes and metrics to build on your success or modify plans as needed in order to continuously improve.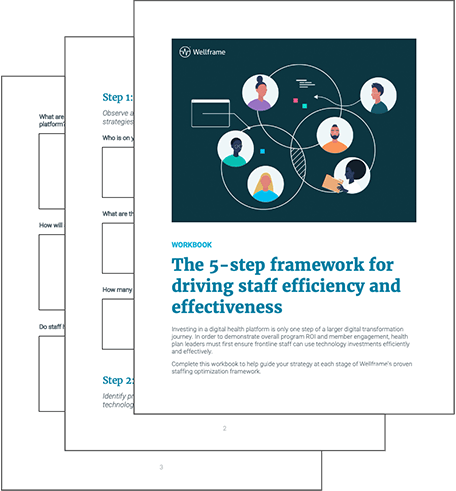 Leadership best practices for extending the reach of care teams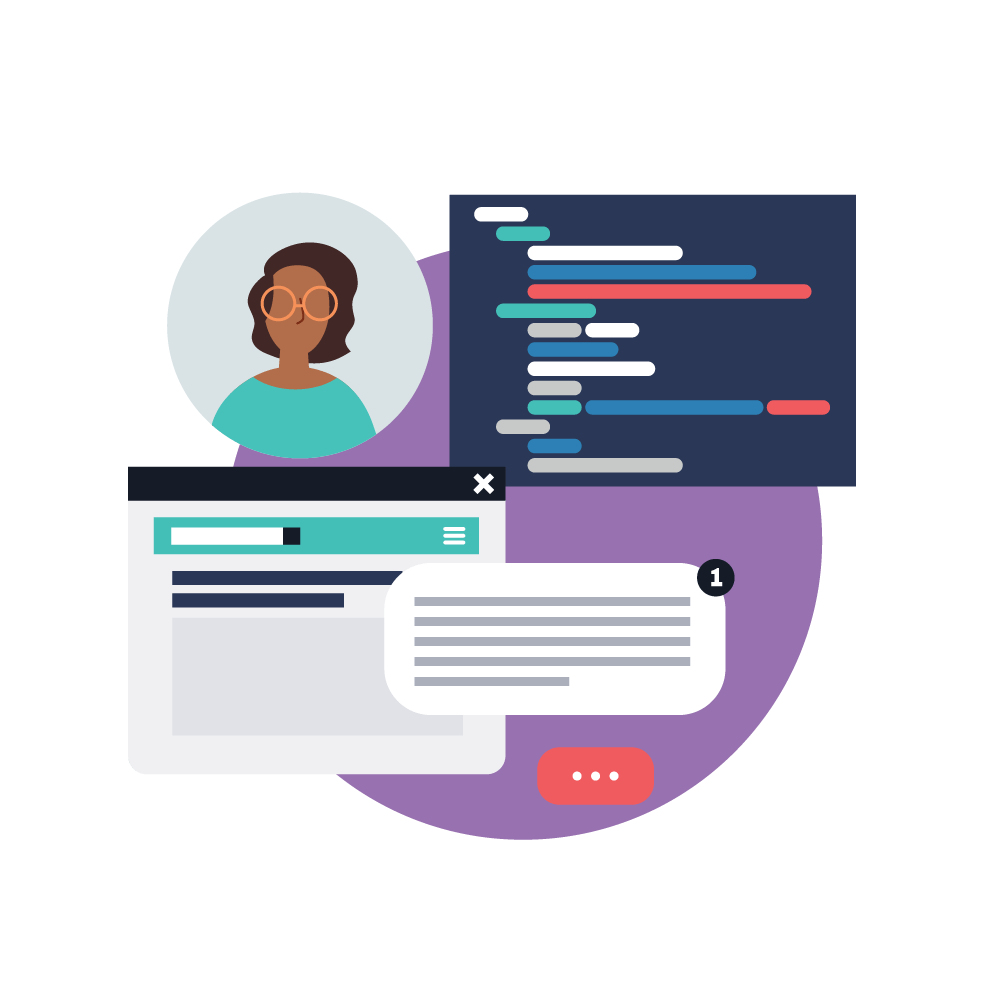 Shift to a digital-first mindset
Digital tools can take administrative work off care managers' plates. Web-based staff dashboards can help prioritize members in need of attention, surface real-time insights, and offer text-based messaging. But if care teams focus primarily on telephonic engagement, these digital tools will feel more like an added burden to their traditional workflow.
Instead, leaders must ensure their digital strategy can help staff rethink their workflows and focus areas. When staff embrace digital channels to engage members, they can create more successful and meaningful member touchpoints without added work.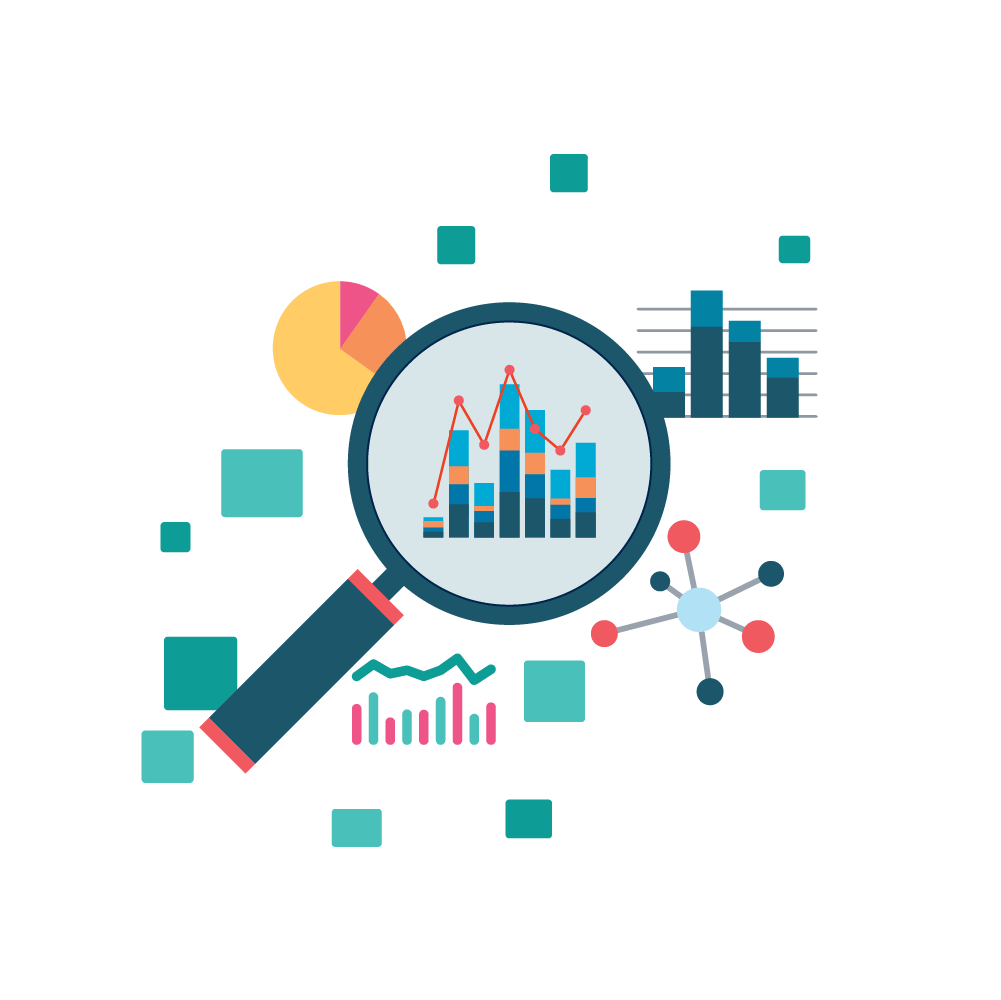 Establish performance management accountability
Health plan leaders spend a good deal of time determining their definition of success for digital programs. But we've noticed that those performance metrics and goals may not trickle down to individual staff.
We recommend instituting digital performance metrics as part of your standard evaluations for team members. And it's critical that those goals don't compete with telephonic performance metrics. Make sure to set goals both for onboarding members to the digital tool as well as engaging members through digital channels once they've adopted the technology.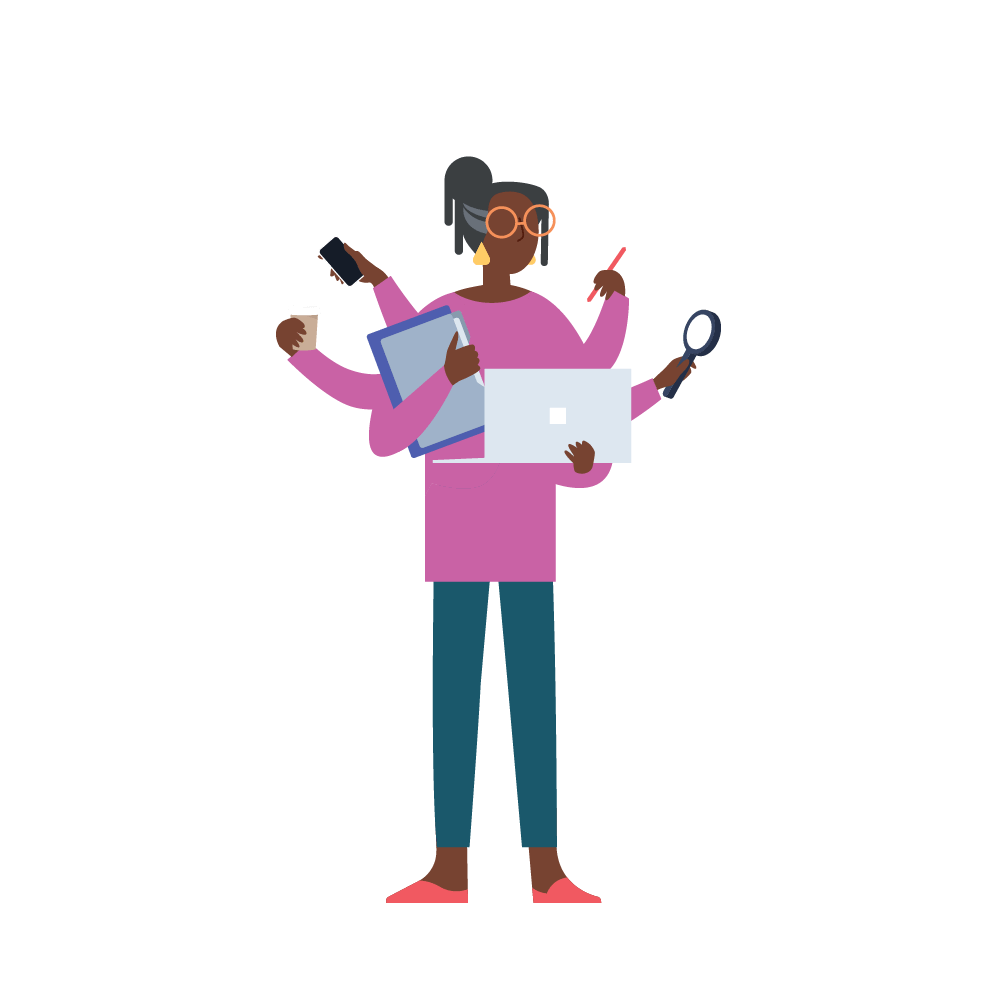 Embrace multichannel marketing to recruit members
It's not enough to simply offer a digital health tool to your members. Organizations must actively recruit members into the program to ensure adoption and keep members engaged in a way that's valuable to them. But it's simply not scalable for health plan staff to recruit members to your platform using telephonic outreach alone.
By partnering with your marketing team, it's possible to boost member adoption and engagement with greater efficiency. Not only does digital marketing help scale member adoption, but it also ensures clinicians can focus on the work they do best.
Leverage your marketing team's insights on reaching and engaging more people in different ways—like through digital channels such as email and social media. To make sure your outreach is relevant to members, target your marketing campaigns to key events along the member's healthcare journey, such as open enrollment. At each touchpoint, it's crucial to ensure your messaging will resonate with the audiences you're targeting. Make sure you're speaking to the member's needs and challenges while avoiding jargon.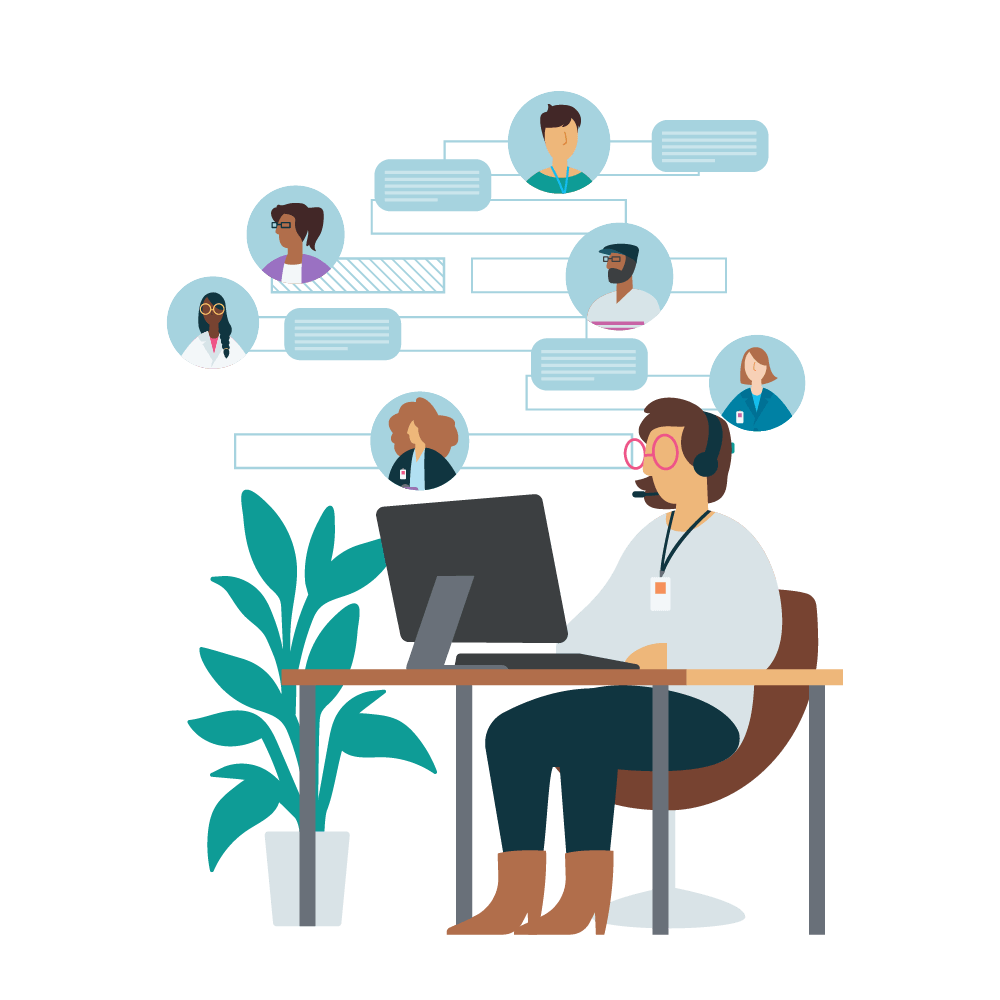 Shift member onboarding to non-clinical staff
Even when plans leverage multichannel marketing to boost digital health recruitment, it's often necessary to supplement those campaigns with telephonic outreach as well. We've observed that this work can often fall to care managers, requiring that they spend a significant portion of their time calling members in order to support digital adoption and onboarding. This leaves these licensed clinicians with less time to spend actually working with members and providing the support they are trained to deliver.
By reallocating digital health recruitment and onboarding to non-clinical specialists, care managers can practice at the top of their license.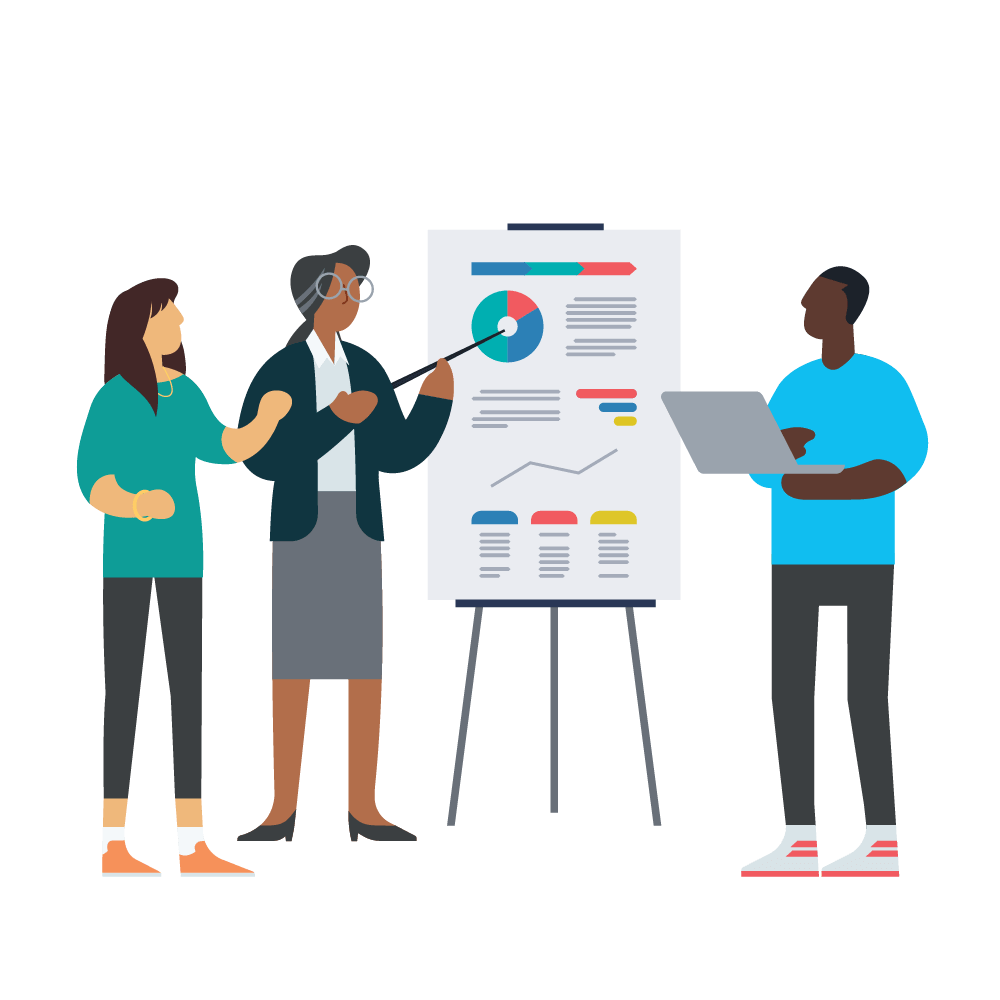 Continuously enforce operational changes
Putting new goals and practices into place requires regular check-ins to ensure long-term results like improved engagement and staff capacity. Make sure your strategies include ways to hold teams accountable, digest feedback as the program progresses, and determine ways to improve.