How to remove assessment friction to boost care management participation
Staffing constraints mean traditional methods of communication aren't working for everyone. Nurses want to engage with their members, but challenges like large caseloads and understaffing make it difficult. To meet regulatory requirements, understand members' goals and priorities, and build the best possible care plans, care managers must typically conduct a lengthy telephone assessment with members before onboarding them into a care management program.
To members, this experience can feel very fragmented. There are multiple providers, authorizations for treatment, and treatment options they need to understand. If health plans can help members connect these dots to navigate the complex healthcare system more effectively, they can build stronger, more productive relationships.
Find out how digital care management can remove assessment friction to help drive member self-enrollment and empower care managers to practice at the top of their license.
Traditional assessments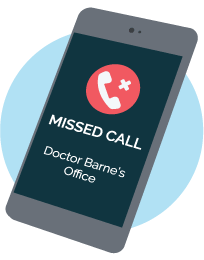 Phone tag friction
Care managers must make multiple attempts to reach members by phone, which can be time-consuming and frustrating. Many members can't answer the phone during regular business hours, or lack a place to take a private phone call. In addition, some members have conditions that limit their ability to communicate over the phone, which limits their opportunities for engagement.
Time-consuming touchpoints
If care managers do reach members over the phone, the first touchpoint in their relationship is a lengthy assessment with a lot of personal questions. While it was designed with the best of intentions, some members find these surveys to be burdensome. Telephonic surveys require a lot of members' time up front in order to see value from the care management program.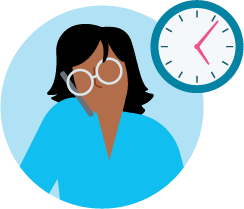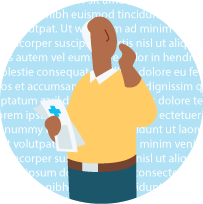 Difficult to elicit needs
During assessment calls, some members may not feel comfortable discussing their health or answering invasive questions. They also might not have the time to answer the entire set of questions at once. Phone calls like these can be overwhelming, making it difficult for members to think of specific questions or issues to raise during the initial call.
Digital assessments
Meet members where they are
The health plan invites members to join a digital care management program that's easily accessible through a free smartphone app. Members can use the app at their convenience, and check in when they have time. They can send questions to their care managers when they arise, instead of waiting to make a call during business hours.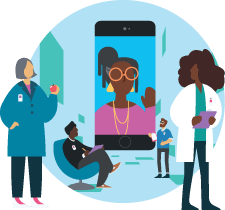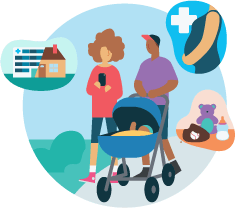 Elicit needs at scale, on members' own time
Members receive a survey intake assessment, right from their health plan app. This allows them to share needs and goals at their convenience, in as little as 15 minutes. Designed to align with regulatory requirements, this survey helps care teams efficiently uncover insights so they can connect members with the personalized resources they need. Digital assessments remove assessment friction by allowing members to take positive health actions when it makes sense for them.
Deliver upfront value and engagement
When members receive their assessment, they are also enrolled in a mobile welcome program that offers daily articles and encouragement on topics such as wellness, preventive care, and lifestyle management. As a result, members feel supported and engaged from the start. Digital tools help improve member reach so health plans can bring more members into care management programs, more effectively.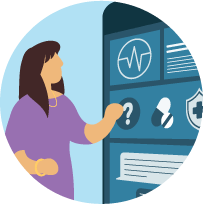 ---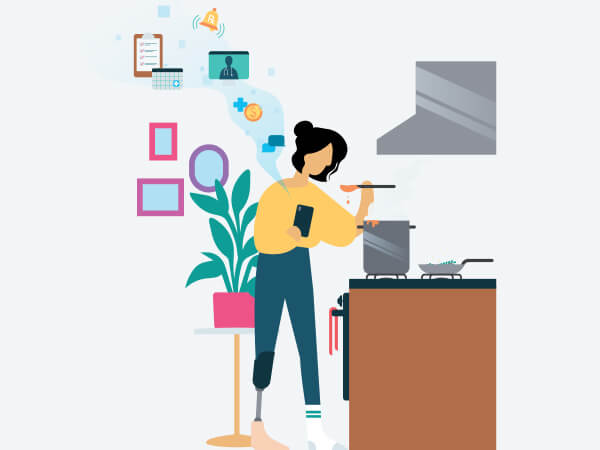 Is your health plan ready to embrace digital health management to deliver a better member experience?
Speakers from Wellframe and BWG Connect co-hosted a roundtable to discuss how health plans can engage members more effectively while reducing clinical costs, empowering caregivers, and improving behavioral health engagement.