How health plans can create and sustain stronger member relationships
Across all industries, 84% of consumers said they wouldn't consider using a product or service they didn't trust. In an industry as personal as healthcare, earning members' trust is even more important to retaining members. Information quality is the top driver of consumer trust—meaning your health plan needs to deliver trustworthy, relevant, and timely information if you want to build stronger member relationships.
Educating your members is a powerful way to earn their trust while enabling them to take control of their health. Providing high-quality and relevant information can help clarify available services, motivate members to utilize their benefits, and improve health literacy across member populations.
Educate members on healthcare and benefits
In an absence of information, members will seek it on their own. Search engines and social media can lead members to resources and recommendations from unreliable sources. This may influence members not to seek medical help when they should or go to the ER for a non-urgent question that could have been answered using a nurse hotline.
Make sure your members know which resources are available through your health plan, such as access to nurse hotlines or secure messaging service. Some health plans also provide a digital member resource center that includes information about benefits and clinical conditions.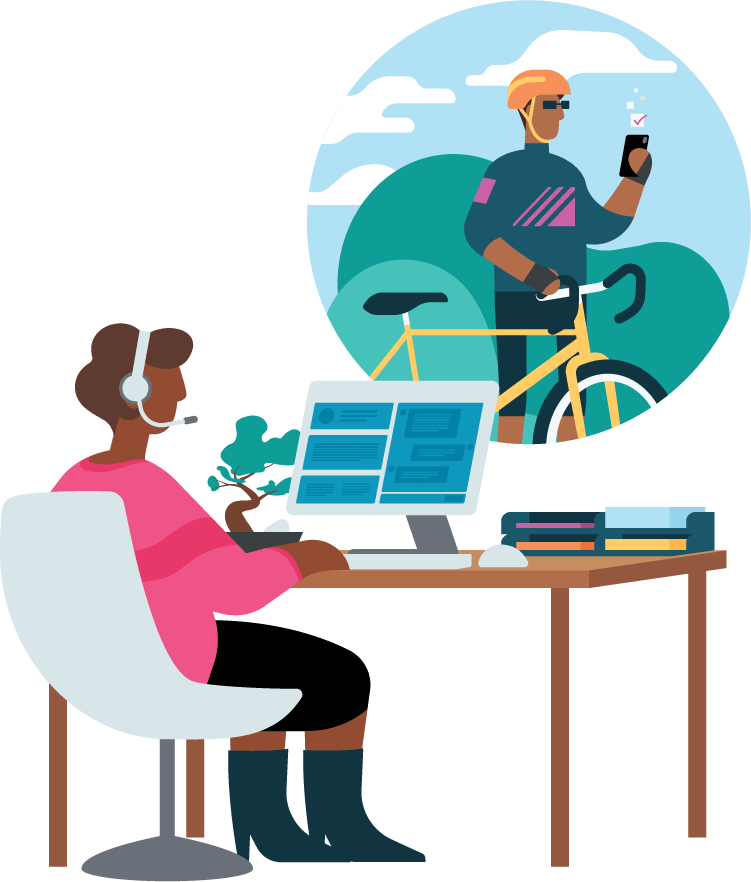 44% of members were unaware they could access a team of nurses at no cost to them through their health plan. 
Educating members provides ongoing value that helps create stronger member relationships and improve retention. When members have questions about their benefits or healthcare needs, you want to make sure they come to your health plan first. It's important for health plans to be perceived as delivering value, as well as being an organization that you can have a positive relationship with. If you provide helpful information and give members a reason to trust you, then the next time you need to ask them to do something (like get an annual flu shot), they believe you have their best interests in mind and that it will be valuable to them as well.
Deliver proactive support across multiple channels
Traditionally, healthcare delivery is perceived to be reactionary: you get sick, then you see a doctor. But the COVID-19 pandemic emphasized the need for proactive health planning and drove innovation in widespread healthcare education. How can your health plan effectively let members know about the resources available to them before they need it?
Meet members where they are. For many health plans that means implementing a member mobile app, like a patient portal or Digital Care Management tool. Members aren't going to read every communication you send them or know to visit your website for information on clinical conditions. The key is to be present across multiple channels, so when members are ready to engage with your health plan, they have options.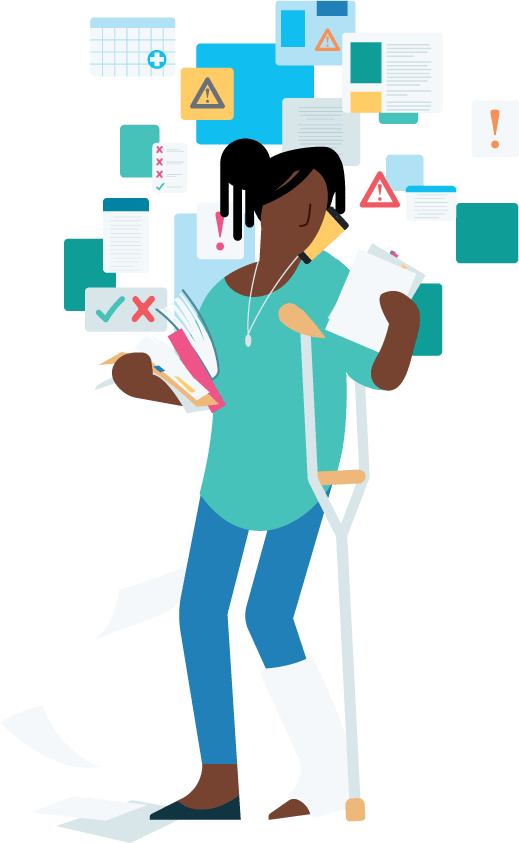 46% of respondents have never heard the term "care manager," and nearly 56% don't know what a "care manager" does.
Meeting members where they are also means using language they're familiar with. Health plan communications tend to include jargon and terminology that members are not familiar with and may find confusing. Most members are not familiar with the term "care manager." If they receive a message saying a care manager is waiting for them, they're unlikely to take the action because they don't know what the value will be.
Top takeaways
Where is your message coming through? Members look for information in different ways. Make sure your message carries over from your website to your emails, member app, and other channels. When members are ready to engage, they need to know where to find you.
Consider your members' healthcare journey. On average, it takes 5-7 member touchpoints to inspire an action. Health plans need to take the time to build a strategy that delivers digestible information over time rather than inundating members at a single point, like during onboarding.
Focusing on member education can help build trust, develop stronger member relationships, and position your health plan as a partner in facilitating whole-person care.
---
Is your health plan trying to improve digital adoptions among your members?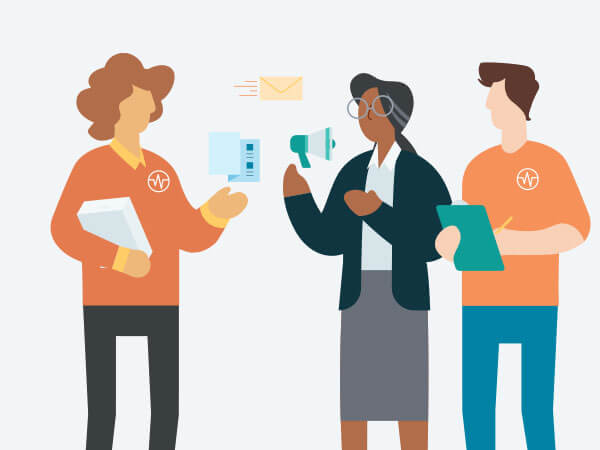 Digital solutions are a significant investment, and key to delivering a better member experience. Hear first-hand how health plans are increasing member adoption of digital health tools with our on-demand webinar: 
"How to encourage your members to use digital care management offerings"