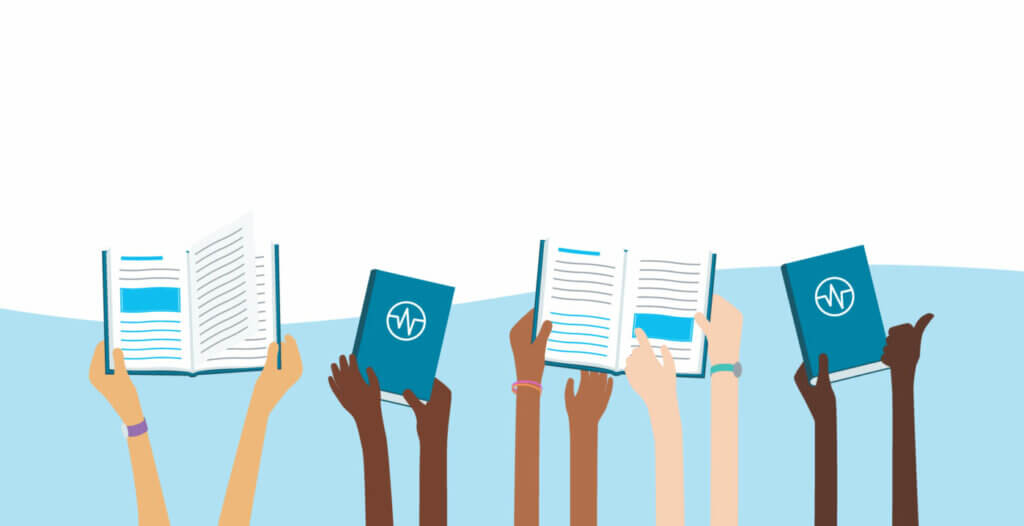 Digital transformation isn't enough — health plans need Member Advocacy
Wellframe recently held a media roundtable about Member Advocacy, hosted by Deb Gordon and featuring Sandhya Gardner, Susan Beaton, and Stacy Hurt. Among the many topics covered by the panelists were how to takes steps beyond digital care management, and why both members and health plans need Member Advocacy.
For health plans, a compelling and coordinated member experience is crucial. It helps drive benefit utilization and improved health outcomes for members. And it can improve the plan's own market competitiveness.
Many health plans already know that digital transformation is key to creating the coordinated experiences members expect. Digital transformation can help your plan integrate siloed systems and engage members through a single point of contact. But digital transformation on its own is not enough. Without a framework for member-focused service, technological improvements can help only so much.
To offer the most value to members, health plans must support digital transformation with a member focused-service model. Member Advocacy is what happens when health plans assess member needs and address them holistically, instead of relying on point solutions.
Going beyond digital care management with Member Advocacy
Adopting a Member Advocacy model means using digital transformation as a starting point for improving member experiences. It also means taking steps beyond digital care management to own members' entire journeys.
What does this look like in action? First, let's consider how members usually engage with traditional care management. To get help, it's not uncommon for members to make multiple calls to care managers and customer service departments. They often need to dial various 1-800 numbers and repeat their information each time they speak to someone new.
Digital care management, delivered through a Member Advocacy model, transforms the endless chain of phone calls into a seamless stream of personalized in-app text messages that members can access on their mobile device and refer back to at any time.
Instead of asking members to call customer service reps themselves, care managers can tag the customer service team within each member's chat thread. Reps can then join the conversation and support their responses with links to additional health and benefits resources, or help schedule a meeting with a healthcare provider.
Member Advocacy also improves phone calls: a recent study reported a 91% increase in successful phone calls with the addition of digital health tools.
As Wellframe Chief Medical Officer Sandhya Gardner noted in the media roundtable,
Health insurers are in a really unique position. They have access to the data; they form trusting, longitudinal relationships and connect with members outside the traditional four walls of care delivery. Providers can only see a patient so often. When you're using digital, you can keep a pulse on a patient by asking questions, connecting with them via chat, and get real-time information as things are evolving and unfolding. You're much more likely to be able to mitigate and proactively intervene if you're on that journey with them.
Working from a Member Advocacy service model, care managers and customer service reps can use digital care management solutions to be there for members throughout every step of their health journeys, sharing benefits information, answering questions, and connecting members with clinicians whenever members need.
The core benefits of Member Advocacy for health plans and members
Ultimately, Member Advocacy makes it easier for members to understand and engage with their health plans, and navigate what is often a very complex healthcare system. This is a win-win scenario for everyone involved, as improved member experiences lead to multiple benefits for members and health plans alike. Health plans report improvement in preventative care, better chronic condition management, and deeper member relationships that lead to greater retention rates.
As Wellframe Vice President of Health Plan Strategy Susan Beaton shared during the media roundtable,
Where [members] are is where their cell phone is, so you have to be able to engage and be able to advocate for them through that. You have to give them a private way; a secure way to engage through technology […] and give those members and patients the opportunity to engage with the advocate but do some self-service as well. There's not a one-size-fits all [solution], but what we do know is [members] need some type of advocate on their side, and to be able to reach them.
Prevention
Digital health management solutions with Member Advocacy at their foundations bring members into an ongoing conversation about their health. As these conversations continue, care managers can see members' health journeys as they evolve, all within a single point of contact.
With a deep understanding of each member's ongoing medical history, care managers and providers can work together to identify negative or positive health patterns and flag potential issues—or note encouraging improvements.
This is a crucial preventative benefit for the 20% of members that see doctors once per year or less, as it can help these members keep better track of their health.
Chronic condition management
As many as 75% of health plan members live with at least one chronic condition; the most common are arthritis, mood disorders, asthma, diabetes, and heart disease. Managing a chronic condition is extremely difficult — especially if you're going it alone. Members with chronic conditions often have serious questions to ask and decisions to make every day.
By delivering digital care management through a Member Advocacy framework, health plans can be there for members with chronic conditions, all day and every day, any time they need. Contextualized, personalized care is just a text message or a phone call away, giving members with chronic conditions peace of mind and instant access to health resources or health providers as their needs change.
Member interaction
A recent study has shown that health plans using Wellframe's digital platform increased member interactions by 500%. Interacting with more members can give your health plan more opportunities than ever to build deeper relationships with those members, connecting them with the care and support they need.
As patient engagement consultant Stacy Hurt said during the media roundtable,
It's knowing your members, it's having those relationships, it's knowing what their needs are — and building those sustained, holistic, longitudinal relationships to really identify those needs to be able to go to bat for them and fight for them.
In delivering the best experiences, Member Advocacy also represents a true competitive advantage for health plans that implement and integrate this service model to the fullest extent, weaving it throughout every digital touchpoint to create cohesively caring journeys for every member.