2021 HEALTH PLAN MEMBER IMPACT REPORT
3 data-backed strategies to improve care transitions
To truly affect outcomes, plans need a window into their members' health needs at home. This quarter, Wellframe's report offers a view into engagement trends plus insights that can improve care transitions such as:
Key strategies that improved 30- and 90-day outcomes
Which demographics were most impacted by digital interventions
The correlation between health education and outcomes
What's inside the report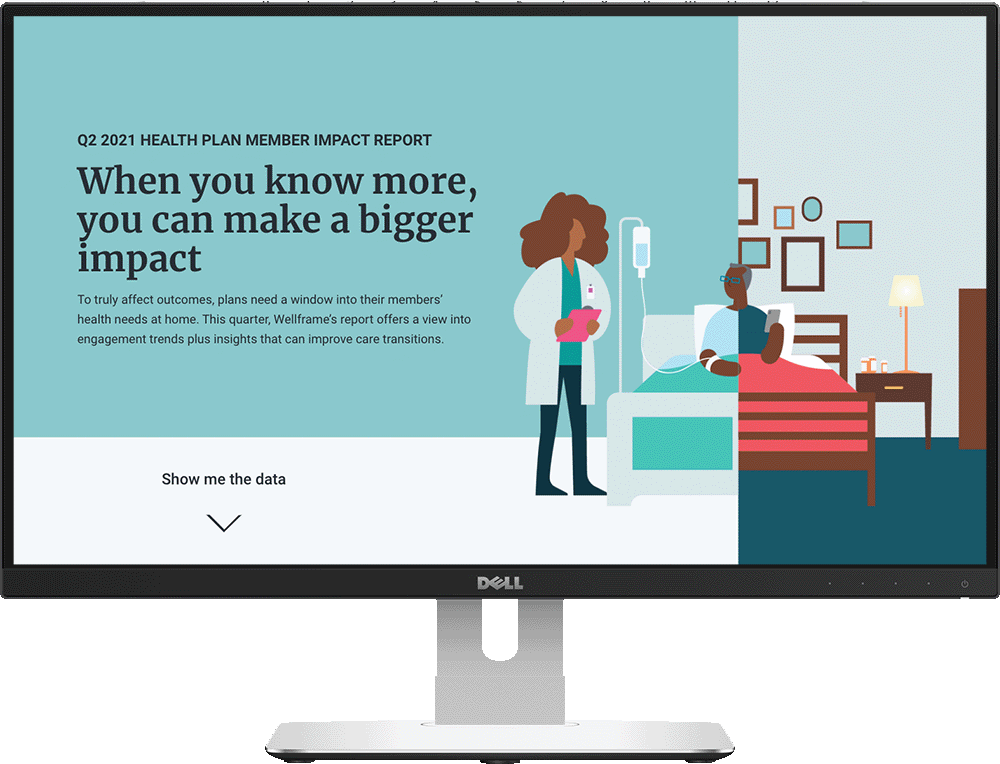 We're reimagining health care relationships
About Wellframe
Wellframe strategically partners with health plans nationwide to reimagine the relationship between plans and members. Our digital health management solutions for care management and advocacy enable a level of care and support that empowers people and organizations to achieve their best. By combining innovative solutions, strategic partnership, and passionate conviction, Wellframe creates measurable impact on lives, at scale.