HEDIS performance measures span a number of healthcare domains and are designed to track improvement across preventive care, management of physical and mental health conditions, access and availability of care, patient experience, healthcare utilization, and more. But health plans face a number of challenges in meeting HEDIS measures:
Reaching members to ensure they get needed care. It's difficult to encourage members to actually get needed services through traditional channels. About 88% of consumers said they ignore phone calls from businesses or unknown numbers "often" or "very often."
Lagging claims data. The events of the past year have undoubtedly resulted in deferred care or care avoidance, as well as unattended medical conditions. But health plans typically rely on claims data, leaving them with an incomplete picture of members' needs outside the walls of care delivery.
Siloed efforts. Coordination across departments can prove challenging, as it requires time and resources across care management, quality, customer service, and more teams to assist in closing gaps in care.
Forward-looking health plans have the opportunity to break this cycle. By tapping into leading technology trends, plans can not only succeed with ever-evolving HEDIS measures, but they can ultimately position their quality initiatives as a competitive differentiator.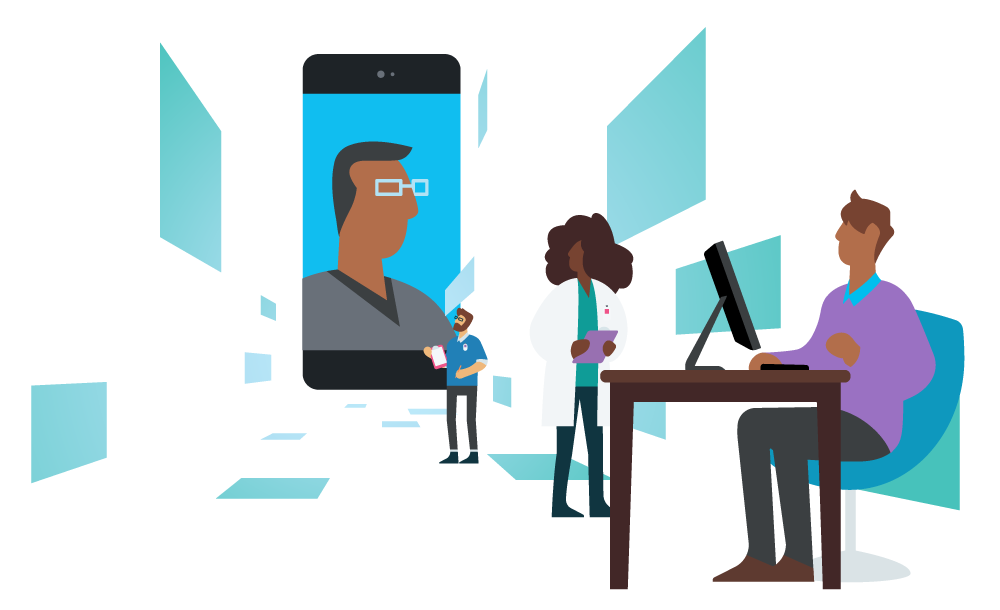 3 ways to take your HEDIS strategy from reactive to proactive
1. Focus on long-term engagement to avoid the chart chase
To prevent care gaps and support your quality performance, your members need ongoing guidance and education between healthcare encounters that's age, gender, and condition-specific. But it's challenging to provide this level of support with intermittent outreach.
Instead, consider offering your members a convenient mobile application that offers preventative education in the form of personalized clinical programs delivered as daily articles, videos, and reminders.
Take the HEDIS Breast Cancer Screening measure, for example. Care teams can deliver mobile articles on the importance of this screening and why it's needed. Plus, the care team can leverage two-way mobile messaging to hold members accountable, while engaging members on their own terms.
By offering preventative support in the context of a trusted relationship, members will build a better understanding of why certain appointments, vaccines, medications, or screenings are needed—and your organization won't have to scramble to ensure members get needed care.
2. Uncover and address barriers to closing gaps in care
A digital health management approach provides a channel for more frequent touchpoints and elicits member needs the plan wouldn't have otherwise uncovered.
For example, a member may engage with health education on the platform that equips them with strategies for communicating with their care team. This empowers them to speak up about their needs that extend beyond their medical health. The member then opens up their phone the next evening and answers a quick survey that checks in on their medication adherence.
Their survey response is sent to the care manager in real time and shows up as a priority action item when they open the platform the next morning. Without needing to waste more time playing phone tag, the care manager is able to send a quick message to the member to follow up. By lunch time, the CM has uncovered that the member doesn't have a ride to the pharmacy and connects them to their health plan's transportation services.
A digitally enabled platform alleviates the typical barriers that limit information exchange and lead to disjointed management of clinical needs.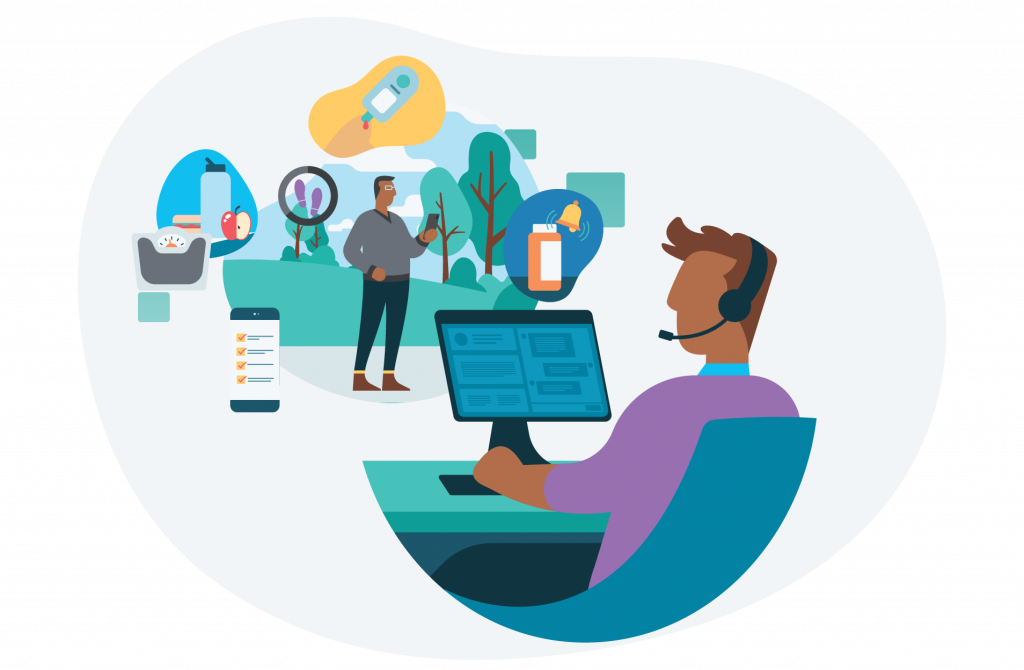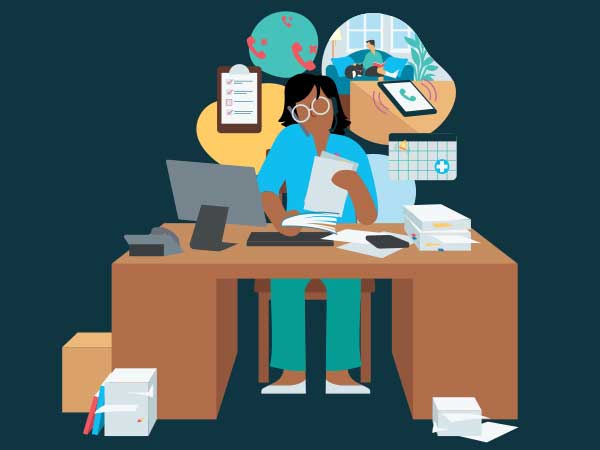 3. Unify engagement to improve experience and get a full picture of members' needs
Identifying and targeting gaps in care often requires collaboration across health plan teams to deliver the unified experience members expect. The right technology should position staff to view member interactions, health history, and conversations, as well as work cross-functionally to address member needs.
To inform member outreach, this platform must surface known care gaps to teams as well as track progress, identify next steps, and encourage members to address these health needs. It's also critical to ensure staff efficiency with time-saving capabilities. For instance, personalized group messaging can help staff perform outreach more efficiently than mail campaigns or telephonic outreach alone.
From the member's perspective, this strategy reorganizes support around their health goals, providing them with a single resource to address their diverse needs. Whether it's finding a specialist, getting transportation to appointments, or simply finding answers to their benefits questions, members will feel better supported and more likely to respond positively to the overall rating of their health plan.
One member's journey: Proactive quality improvement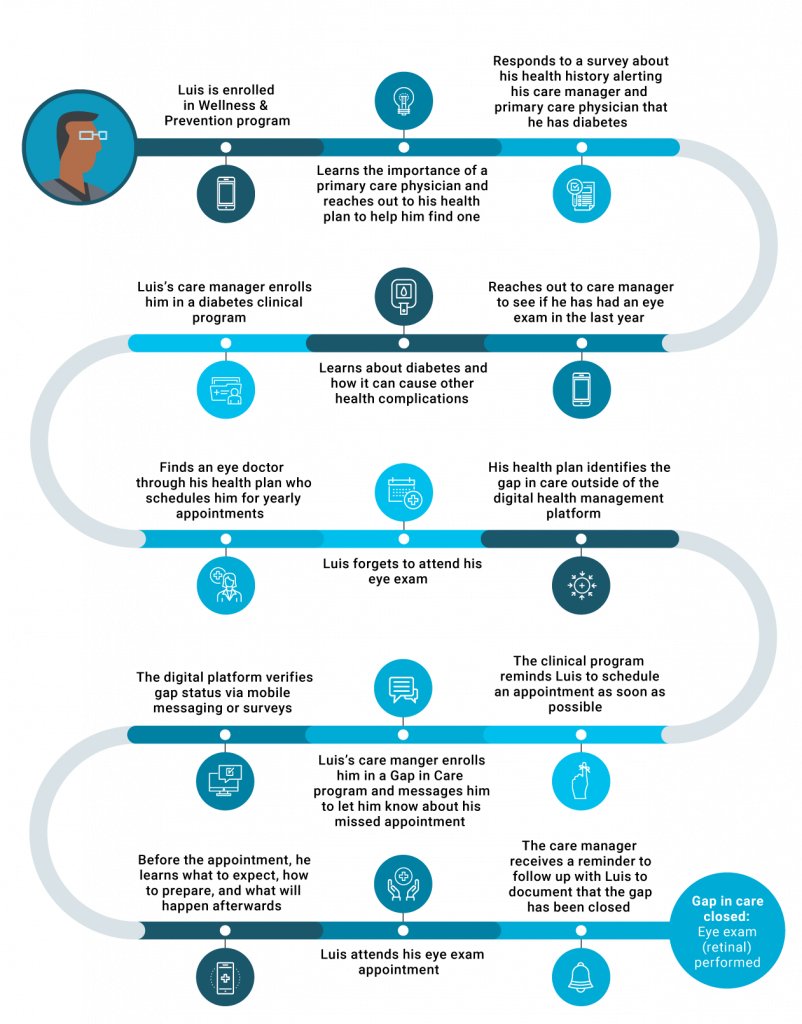 Key takeaways
The right digital health management strategy can help health plans think beyond box-checking on quality measures. By reimagining the types of relationships organizations can build with their members, they will not only drive their quality performance, but can ultimately position their proactive capabilities as a strategic advantage to customers.
The Wellframe difference
Wellframe's solution improves the efficiency and effectiveness of quality initiatives to increase the likelihood of gap closure. Learn more about how our Digital Care Management solution can help you:
Build trusted relationships
Track interventions
Deliver targeted education
Learn More