All people deserve to feel confident, cared for, and supported by the healthcare system. But compared with white Americans, Spanish-speaking populations are less likely to receive preventive health services, often receive lower-quality care, and have worse health outcomes. The COVID-19 pandemic has only magnified the tragic and urgent consequences of disparities in healthcare, with Latino Americans among the groups bearing the greatest risks of exposure, infection, and death.
Spanish-speaking Populations Experience Numerous Health Disparities




Despite the many structural barriers to health equity, it is still possible for health plan leaders to positively address outcomes like these today. Learn three strategies your organization can put to work to bridge the language gap in your digital health management efforts.
1. Meet members where they are to improve access to support
Nearly 1 in 4 Hispanics are smartphone-dependent for Internet access, so it's critical to deliver health support and resources directly to their mobile devices. Keep in mind that members won't reference this information if it doesn't feel relevant to their unique health needs. So how can you deliver a mobile experience that members will actually use?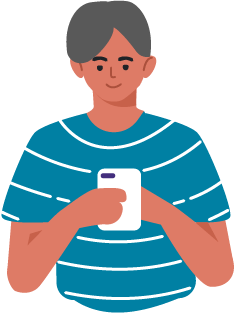 Offer holistic support with multiple care programs across conditions, such as diabetes, behavioral health, transition of care, and maternal health
Deliver content and resources that are actionable and personalized to the health needs of your members
Make sure your care programs are connected to guidance from real clinicians by supporting multichannel communications like two-way messaging
2. Translate digital health and benefits resources to improve health plan literacy
Navigating health, care, and benefits can be confusing for most members. But for Spanish-speaking populations, the lack of accessible translated information makes it especially difficult to understand their health insurance plan. In fact, Spanish speakers are:
Less likely to say they understand what is covered and what are out-of-pocket costs
More likely to have limited understanding of covered services and more likely to report that the plan did not pay for services they thought would be covered
More likely to experience gaps in coverage
These language barriers can ultimately cause Spanish speakers to delay treatment, resulting in adverse outcomes, including more costly care. That's why it's so critical to not only deliver personalized mobile health and benefits guidance, but to ensure all your resources are translated to the native language of your members. In doing so, health plans can position their members to better self-advocate for their care and treatment options.
3. Increase care team capacity to support multilingual members
It's important to deliver the right health information to the right channels, but ultimately, a human touch is required to meaningfully engage your members toward better outcomes. We've observed that when health plans can offer secure, two-way messaging with members, alongside mobile health resources, they can develop sustained and supportive relationships between members and their care team.
But given staffing limitations, it can prove challenging for care management teams to reach, enroll, and engage Spanish speakers in digital health management programs. As care managers are evaluated based on their efficiency, the first step to building better relationships with Spanish speakers is to alleviate the barriers they experience in communicating with multilingual members. That's where the right technology can help.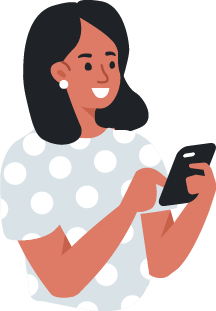 Here are a few of the ways a digital strategy can extend the capacity of care teams:
Use group messaging translation so care teams can send a message to multiple members, translated across multiple languages, in the time it takes to write a single message
Provide a variety of templated messages with content in multiple languages, across a wide range of topics, to serve as conversational aids for care teams with limited Spanish fluency
Deliver a prioritized member view so care teams can see which members need timely support and intervene accordingly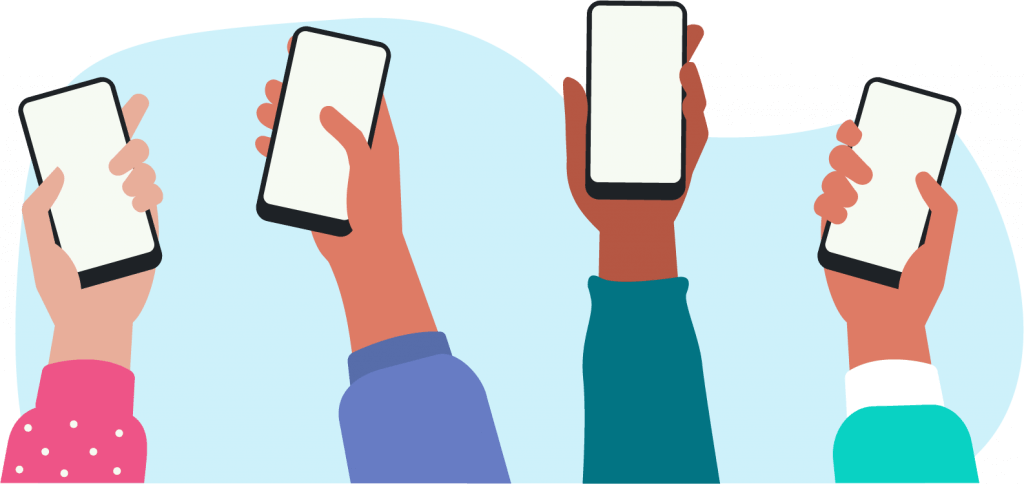 Key takeaways
Not only do Spanish speakers experience disparate health outcomes, but they're also less likely to give their health plan a high satisfaction rating compared to English speakers. But when language services are offered, 75% of Spanish speakers give their health plan a high satisfaction rating.
By taking the steps we've outlined to help bridge the language gap, organizations can take meaningful steps toward more equitable healthcare experiences—as well as demonstrate improved member satisfaction and differentiated value.